Car Plows Through Crowd of 'Zombies' at Comic-Con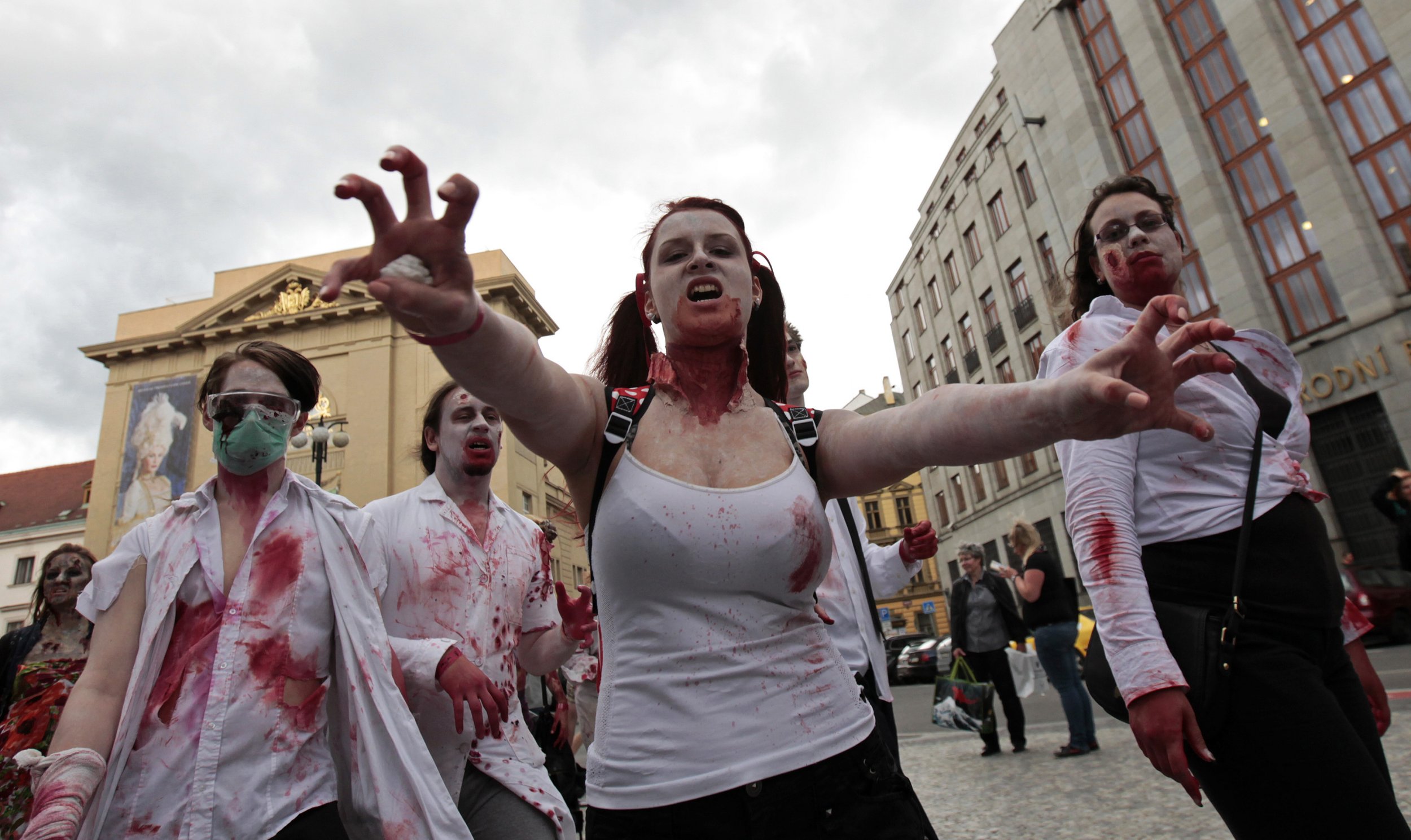 Life imitated art when, on Saturday, a car plowed through a group dressed as zombies from the popular AMC series The Walking Dead at San Diego Comic-Con, San Diego 6 reported. At least one person was injured, and one woman suffered a broken arm, an officer for the San Diego Police Department told San Diego 6.
At around 5:30 P.M., "zombies" shuffled down Second Avenue near the convention in San Diego. A black sedan approached the line of slow-moving undead. The driver, 48, and his family were deaf, according to a statement by the SDPD obtained by The Wrap. The driver honked his horn, but the costumed zombies were in no hurry to get out of his way.
When his young children became frightened of the "zombies," the driver attempted to part the crowd by accelerating, the officer who spoke to San Diego 6 said. In a video posted to YouTube, the driver appears to hit several people with his car.
Upset, the "zombies" began attacking the car. The front windshield was smashed, prompting the driver to speed up, at which point he hit a 64-year-old woman with the side of his car, breaking her arm, according to the Los Angeles Times. The woman was not part of the zombie walk. Bystanders, both quick and dead, pursued the driver on foot. The driver stopped when he saw police several blocks away.
"An investigation is underway, and it is unlikely that the driver will face charges," said the officer who spoke to San Diego 6. No brains were consumed as a result of the incident.