Melbourne Crash: SUV Rams Christmas Shoppers In Flinders Street, Two Arrested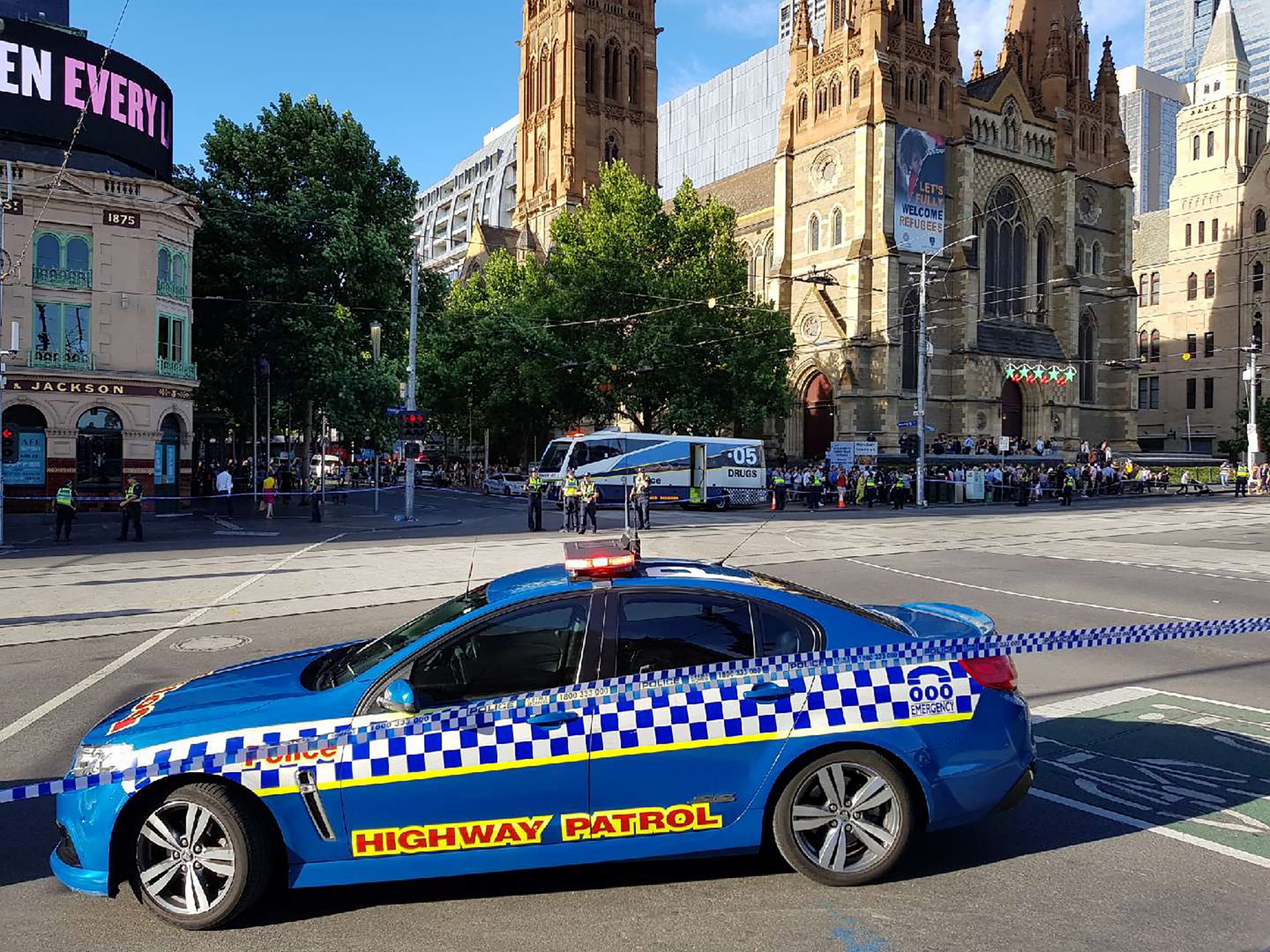 Over a dozen people have been injured in the Australian city of Melbourne after a car plowed into Christmas shoppers on a busy street in the city's central business district.
Two men, the driver of the white Suzuki SUV and another man in the car with him, were arrested, the Associated Press reported. The motive behind the crash remains unclear, although police have described it as "a deliberate act."
Related: World's first travel ban on pedophiles takes effect with arrest in Australia
As many as 19 individuals were injured in the incident with 13 taken to nearby hospitals. One small child was said to be in a serious condition with head injuries.
One witnesses told Sky News Australia that the SUV reportedly ran a red light and then gained speed before crashing into pedestrians at a tram stop on Melbourne's Flinders street.
"As it (the car) approached this intersection ... it just mowed everybody down, people were flying everywhere," one witness who would only give her first name, Sue, told radio station 3AW.
The driver of the car also appeared to resist arrest at the scene. He was handcuffed and wrestled to the ground at around 4:40 p.m. local time.
In January 2017, four people were killed and more than 20 injured at the same spot by the tram station when a man deliberately drove into pedestrians at a spot just a few hundred metres away. That incident, it emerged, was not terrorism-related.
The crash has caused traffic chaos around the tram station with roads closed and all incoming trams coming into the business district halted.