Car Rams Gate of U.S. Embassy in Seoul, Driver Arrested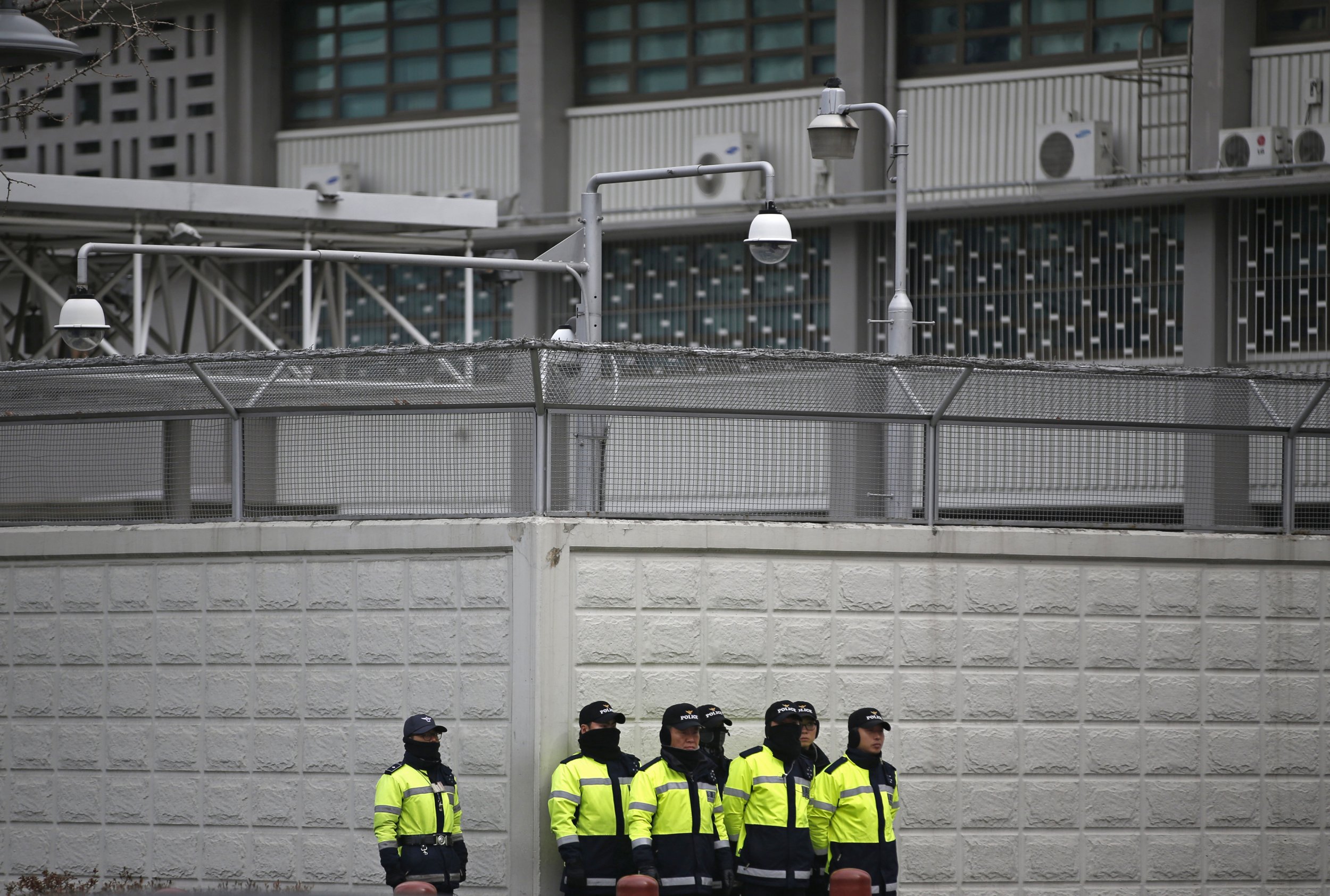 Police in the South Korean capital Seoul are on alert after a driver rammed his car into the gates of the U.S. embassy before being arrested by police.
According to The Korea Times, the 48-year-old man, surnamed Yoon, drove into the gates at around 7:15 p.m. local time (6 a.m. ET).
The man reportedly said he wished to flee to the U.S. due to a "North Korea-related matter." ABC News quoted South Korean news agency Yonhap which said the man is am employee of the an employee South Korea's Ministry of Gender Equality and Family.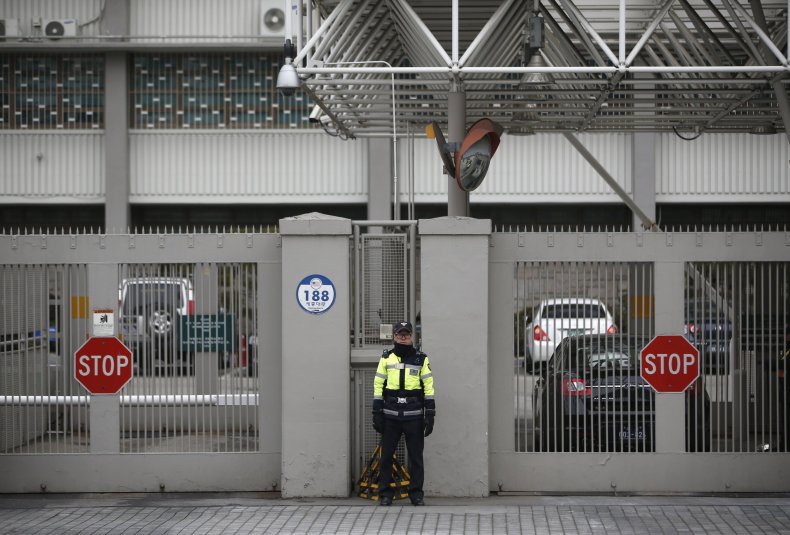 According to witnesses, Yoon had driven around the Gwanghwamun gate of the Gyeongbokgung Palace before suddenly driving towards the embassy. After the crash, he jumped out of the car and was quickly detained by police. While being arrested, he shouted through the embassy gate asking for help.
Police are now questioning Yoon. A woman who was with him in the car is being treated at a local hospital for heads injuries. Police say Yoon was not intoxicated and the incident is not being treated as terror-related.
Pictures from the scene show a badly damaged silver Toyota sedan sitting on the sidewalk outside the embassy as a large number of police stand guard.
The incident comes as South Korean diplomats prepare to travel to the North Korean border town of Kaesong to establish a joint liaison office with its northern neighbor. The opening of the office was agreed during inter-Korean talks earlier this month. The 14-member advance team will be led by Vice Unification Minister Chun Hae-sung.
Meanwhile, the U.S. and North Korea are preparing for the long-awaited meeting of President Donald Trump and Kim Jong Un in Singapore on June 12.
In the lead up to the event, North Korea destroyed a missile test stand at one of its main testing facilities. Kim appears to be demonstrating a willingness to engage with the Trump administration, though experts note the destruction of a test stand is not irreversible.
Kim also appears to be cementing his power ahead of the summit, replacing three senior military leaders with known loyalists. The three new generals will be expected to support Kim's opinions and decisions, including those related to the Trump meeting.