NRA Boycott Causes Hotel Chains, Rental Car Companies to Cut Ties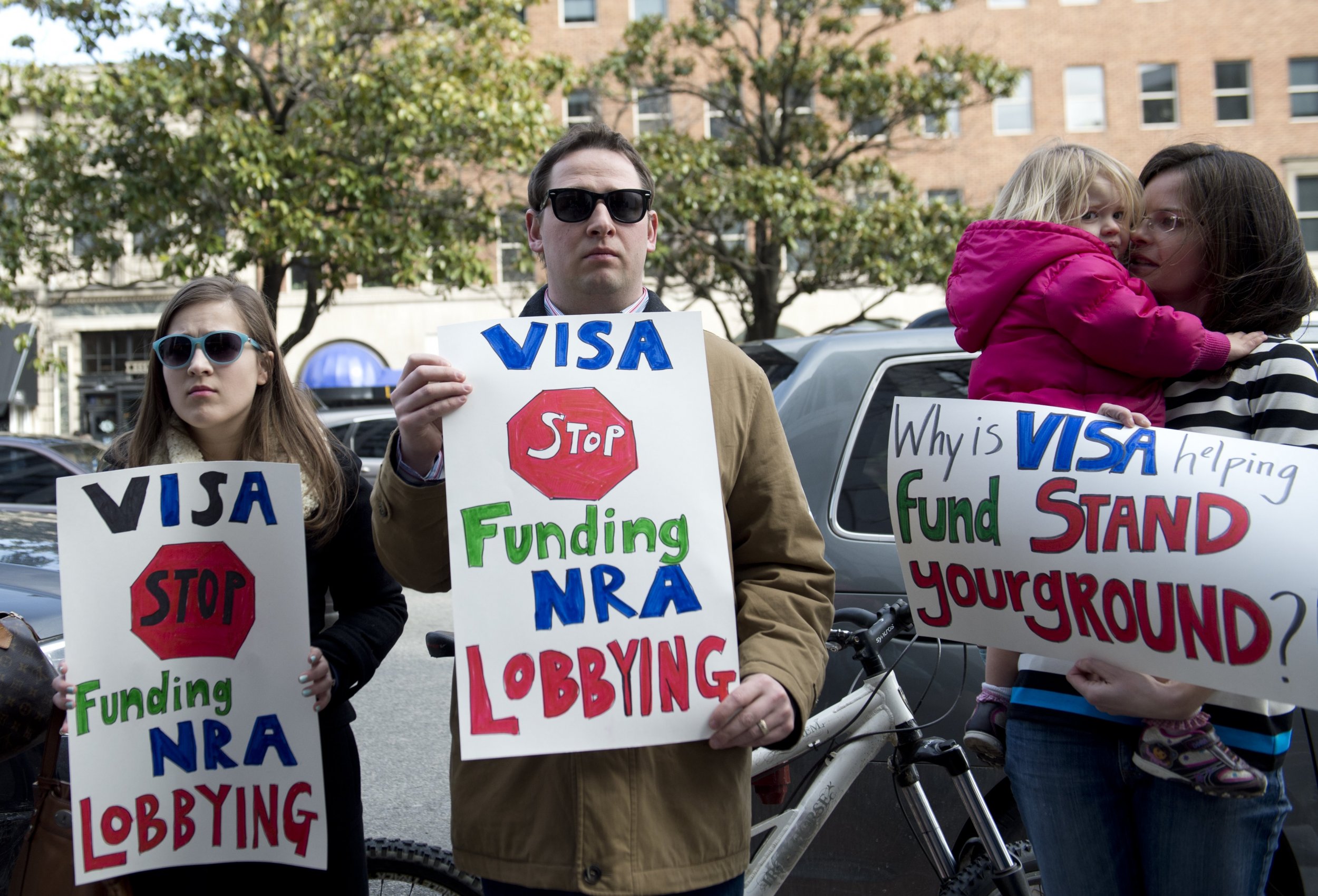 Update| This story has been updated to list additional companies that have distanced themselves from the NRA
Three major car rental companies have discontinued discount programs for NRA members, adding to the growing list of businesses that have dumped the massive pro-gun lobbying group.
Alamo, Enterprise and National Car Rental, which are all owned by Enterprise Holdings, announced on social media Thursday that their discount programs would no longer include special privileges to NRA, The Hill first reported. The decision to drop the benefits beginning March 26 comes amid a renewed groundswell of opposition to the NRA, with the Twitter feeds of each car company inundated with messages from users who urged the businesses to sever ties with the lobbying group.
The deluge of responses may have come after progressive site ThinkProgress published an article that listed companies that help support the NRA, spawning the hashtag #BoycottNRA. Targeted companies that have not announced a split with the lobbying group include Hertz, TrueCar, Avis, Budget, LifeLock, FedEx and Norton, among others. Newsweek has reached out to the NRA for comment.
Earlier this week, First National Bank also announced that it would not renew an existing contract with the gun group, adding that the company will soon stop issuing NRA Visa Cards to members due to "customer feedback." The branded cards did not offer special discounts, but were meant to proudly identify the user as a member of the largest pro-gun lobbying agency.
Wyndham Worldwide, the parent company of Ramada, Days Inn, Super 8 and other nationwide hotel brands, announced that it was also splitting from the NRA. On Friday afternoon, insurance company MetLife and cybersecurity firm Symantec added their names to the list.
The NRA has faced increasing backlash following the Florida school shooting, one of the deadliest in the country. Survivors from the Parkland High School where the attack occurred have also tweeted in support of the boycott, while several students asked pointed questions to an NRA spokeswoman at a gun policy debate hosted by CNN earlier this week.
Through it all, the NRA and its spokespersons have steadfastly refused to alter their positions, balking at the notion that the organization bears any responsibility for the attack, despite the shooter having purchased an AR-15 legally.
"We will not be gaslighted into thinking that we are responsible for a tragedy that we had nothing to do with," spokeswoman Dana Loesch told the crowd at CPAC on Thursday. "It is not our job to follow up on red flags. It is not our job to make sure that states are reporting to the background system."