Car Sales Rise with Zero-Percent Financing Offers, But Not Near Pre-Pandemic Levels
The U.S. auto industry has found the cure for COVID-19 sales blues: 0% interest for 84 months.
In March, the U.S. Federal Reserve, the nation's central bank, cut interest rates to 0-0.25% from 1-1.25% as part of the effort to spur investment and boost consumer spending. The auto industry followed with seven-year, zero-percent financing on new cars, and that has drawn buyers to showrooms despite continued economic uncertainty during the pandemic.
"That got a lot of people back into the market quickly because it was too good a deal," Charlie Chesbrough, senior economist at Cox Automotive, an Atlanta-based company known for a range of products including Kelley Blue Book, Dealer.com and Autotrader, told Newsweek.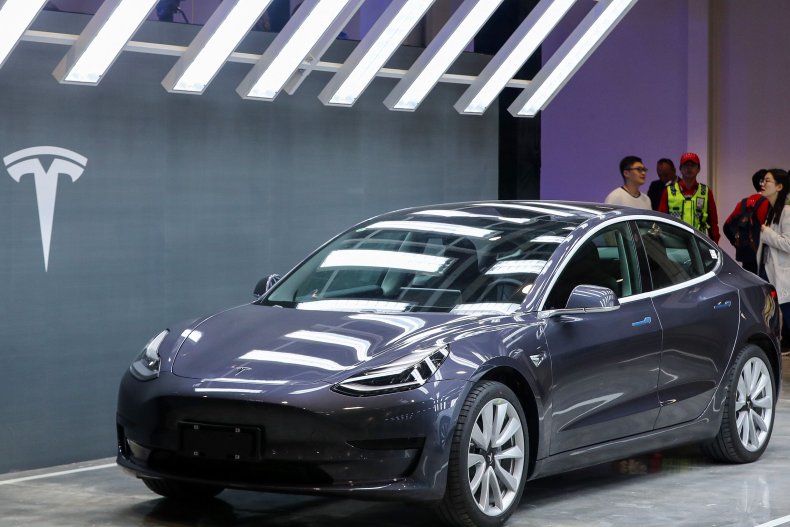 "We're pleasantly surprised how the market came back," he said. "It's consumers – not fleet buyers – that are lifting the market back from what we saw in April."
Sales have rebounded strongly since spring, when the economy shut down as part of the effort to limit spread of the virus. April's sales were down 53% from 2019 and the lowest since the 2008 recession caused by the collapse of the subprime housing market. At that pace, 2020's sales of new cars and light trucks were expected to total about 7.5 million.
They aren't expected to reach pre-pandemic levels until 2023 or 2024. October's auto sales are expected to increase for the sixth month in a row since April's historic low.
The seasonally adjusted annual sales rate is expected to be about 16.4 million units, up from September's 16.3 million, but below last year's level of 16.8 million, Chesbrough said.
Inventory is tight in the current market. Detroit's Big Three automakers temporarily halted production last spring to curb spread of the virus and as sales plunged. Production has recovered, but some buyers have trouble finding a car with the accessories and trim desired. Strong sales suggest few are staying on the sidelines. For dealers, tight supply means higher prices and improved profit margins despite lower sales volume.
"The industry could sell 25 million new vehicles a year if prices were lower," Chesbrough said. "But profit is higher for more expensive models."
He said this trend is likely to continue because new car buyers tend to have higher incomes and want fancier trim and more accessories than lower-priced cars typically offer. Kelley Blue Book said the average sales price for a compact car in September was $21,783; $39,969 for a mid-size SUV; $42,016 for an entry-level luxury car; and $97,481 for a high-performance car.
Those with jobs, especially people can work from home and don't face layoffs, are buying new cars while hourly workers, including those in the retail, restaurant and hospitality sectors, typically look at used cars.
Dealers have adapted to the growing split in the market.
"The new vehicle buyer hasn't been hit as hard by the pandemic as low- income folks," Chesbrough said. "The new vehicle market is composed of upper-income folks who have done quite well."
The unemployment rate peaked at 14.7% in April—the highest since data collection began in 1948—and declined to 7.9% in September. In February, prior to the shutdown, the unemployment rate was 3.5%.
Auto Nation, the nation's largest publicly traded dealership chain, said third-quarter revenue totaled $5.4 billion, beating Wall Street estimates of $5.19 billion. The company reported adjusted earnings per share from continuing operations of $2.38, a new high. Analysts expected the company to earn $1.65 a share.
"AutoNation's third quarter results were the best ever in the company's history," CEO Mike Jackson said last week during an earnings call with Wall Street analysts.
"We saw solid demand and a strong pricing environment due to low interest rates and increased interest in vehicle ownership from consumers," he told the analysts. "With the higher demand and tight inventory, we adjusted pricing and we were able to improve our margins."
AutoNation operates about 300 dealerships selling about 30 brands of new and used cars.
Some automakers have rebounded from April's low.
Fiat Chrysler reported a $2.7 billion third quarter operating profit, easily beating Wall Street estimates. The company reported a second quarter net loss of $1.2 billion. Ford Motor Co. reported third quarter earnings of $3.6 billion, more than twice the total for the same period a year ago. Revenue totaled $375 billion, an increase of about $500 million from the third quarter in 2019.
"Overall, we view the quarter positively driven by solid margins with an encouraging path ahead," New York investment bank Goldman Sachs said in a research report.
Ford, like other auto manufacturers, is active in the electric vehicle market.
Between 2020 and 2040, Goldman Sachs expects worldwide sales of electric vehicles to grow at an 18% compound annual growth rate to 52.3 million units from 2 million. In 2019, sales of electric cars totaled about 2.1 million globally, boosting the worldwide total to about 7.2 million, the Paris-based International Energy Agency reported.
About 65.5 million cars were sold worldwide in 2019, according to industry statistics.
At current prices, the electric vehicle market is likely to be open only to those with hefty incomes. Kelley Blue Book said September's average price for a new electric vehicle was $42,620,compared with $16,511 for a subcompact car.
But price is only half of the equation.
Chesbrough said presidential candidate Joe Biden's "big plans" for switching to electric vehicles includes construction of about 500,000 charging stations across the nation.
"You need to have capability to charge before consumers invest in electric vehicles," Chesborough told Newsweek.