Car Thief Takes Cops on 100 MPH Chase, Severs Cyclist's Foot Before Barreling Into Building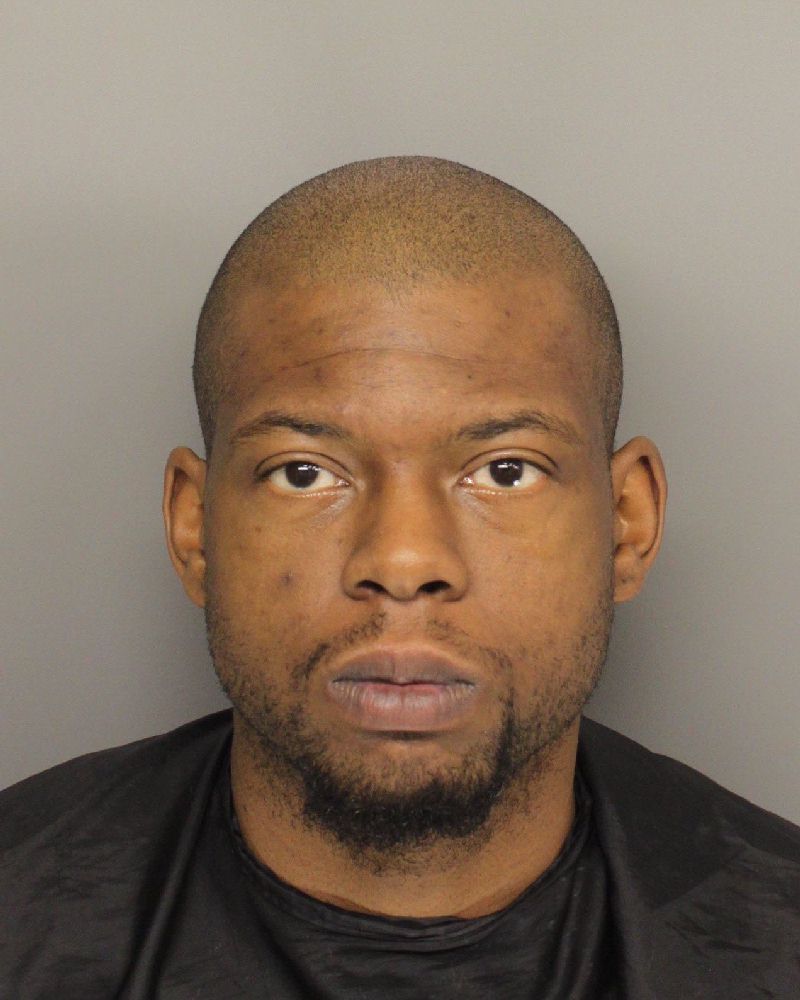 A speed demon lifted a Mercedes-Benz, clocked it at 100 miles per hour to shake cops and then launched it like a blazing missile into an apartment complex residing on a sleepy South Carolina roundabout.
Alexander Hill, 31, allegedly spotted the luxe 2007 gray Mercedes S550 left running at a QuikTrip located on Rutherford Street in Greenville, South Carolina, at around 8 p.m. on July 17, Greenville Police confirmed.
The car owner was recorded during a subsequent 911 call explaining that he saw someone storm off in his wheels.
"Somebody just jumped in my car," the man is heard telling the operator.
Responding officers interviewed the owner, who told them he watched helplessly as a stranger in a black hoodie and gray shorts wheeled away with his Mercedes with Mississippi tags. He copped to leaving the engine running while buying a pack of smokes and withdrawing cash from its ATM, according to a police report obtained by Newsweek.
"I just pulled into the QT Gas Station to go to the ATM and grab a pack of cigarettes," the 54-year-old victim told police.
Hill was later captured on closed-circuit video cameras reviewed by investigators, according to the report.
A trace on the car was launched, and police managed to pinpoint the vehicle 20 minutes away on Hyland Road, the report noted.
More than six hours later, at around 2:45 a.m. Hill was spotted driving the man's missing Mercedes on North Academy and East North Streets, a secondary police report states.
As the patrol officer confirmed the car was the same one pulled at the QuikTrip the night before, the cop attempted to perform a traffic stop.
But Hill, the report noted, allegedly resisted and attempted to outpace the police.
"I realized the vehicle was not stopping," the pursuing officer stated in the report. "I began to advise dispatch that I was engaged in a vehicle pursuit."
After allegedly blowing at least one red light, Hill's vehicle managed to get away from the first police officer, who noted in the report that with Hill's "high rate of speed, I began to lose sight" of it.
During a recorded exchange with the Greenville police dispatcher, one of the officers stated, "I believe I lost him…. He was probably going upwards over 100 [MPH]."
Other police cars kept on Hill's tail.
But the unsanctioned car race came to a destructive end.
As the driver turned the speeding car into Parker Cone Way, the report adds, it allegedly clipped a bicyclist. Another officer came to the wounded man's aid and radioed back to headquarters the severity of the cyclist's injuries.
"We need EMS ASAP," the officer says, according to the recorded exchange. "We have a subject whose foot has been cut off."
The man told the officer that the severed left foot injury felt like "I'm on fire," according to a bodycam video released by the police department. "I feel like I'm going to die, guys."
The officer tending to the victim comforts him while he asks them to tell his parents goodbye.
"Tell my mom and daddy I love them," he's heard crying out.
The officer assured him he was not going to die.
"You're going to be able to tell them, don't worry bud."
At one point, the cop and the man who was fearing the worst took a moment to channel a higher power.
"Officer please help," the cyclist's heard saying. "I gotta pray."
The victim allegedly struck by Hill's police chase suffered a severed left foot but medics managed to spare his life by fashioning a tourniquet and subsequently amputating the foot, police confirmed.
Meanwhile, the Mercedes is seen on gripping footage tumbling into an overturned fireball and smashing into a brick retaining wall for the dumpsters at the Cone Apartments, police said.
"There were visible flames" and several uprooted trees and flattened light poles as a result of the fiery crash.
Flames also ignited from the Mercedes' leaked gas, and a separate fire was witnessed by law police cresting over a nearby hill.
Beyond the bicyclist, who pulled through after being taken to a local hospital, an elderly woman resident suffered a gash to her forehead and "contusions to her body when debris came into her room as the vehicle struck the wall," police said.
Based upon released bodycam video footage, multiple officers rushed inside one of the apartments and found Hill.
He was crouching in a fetal position in the corner of a living room, clearly suffering from what police later confirmed as a fractured wrist and ankle and cracked vertebrae.
As the smoke alarms are wailing among the cacophony of sirens, a pair of officers, with their service weapons drawn are seen radioing back to the dispatcher: "We got the suspect in here."
One of the officers repeats orders to Hill: "Let me see your hands."
But Hill is seen barely moving.
Greenville Chief of Police Ken Miller told Newsweek that his officers showed restraint when they were pursuing Hill as well as when they encountered him after the crash and said he was pleased that nobody died.
"There is serious injury and overall it's bad, but everybody was fortunate that there was no death," he said. "There could have been a lot more death."
Hill, who was allegedly driving the stolen Mercedes with a suspended license, is well known to the Greenville Police Department, according to a release. The accused car thief has a rap sheet that includes arrests for criminal domestic violence and lynching as well as assault and battery.
It's unclear if Hill was convicted of any of these crimes.
Hill remained hospitalized to mend from his injuries with a "24-hour" police detail, police said. He faces charges of failure to stop resulting in great bodily injury and possession of a stolen vehicle, police said.
Chief Miller explained that his police department is constantly cracking down on theft -- especially stolen cars. And he stressed that when cars are stolen, the crooks don't just take them for a spin and give up on them once they run out of fuel.
"People commit serious crimes in those stolen cars including shootings, murders, drive-by [shootings], robberies before they dump them," said Miller. "It is a serious crime because it's not just taking somebody's car and joyriding and dropping it off at a parking space.
"A lot of bad things happen in those cars."
This story was updated to include information from Greenville Chief of Police Ken Miller.