Have You Visited One of the Most Violent Cities in the World?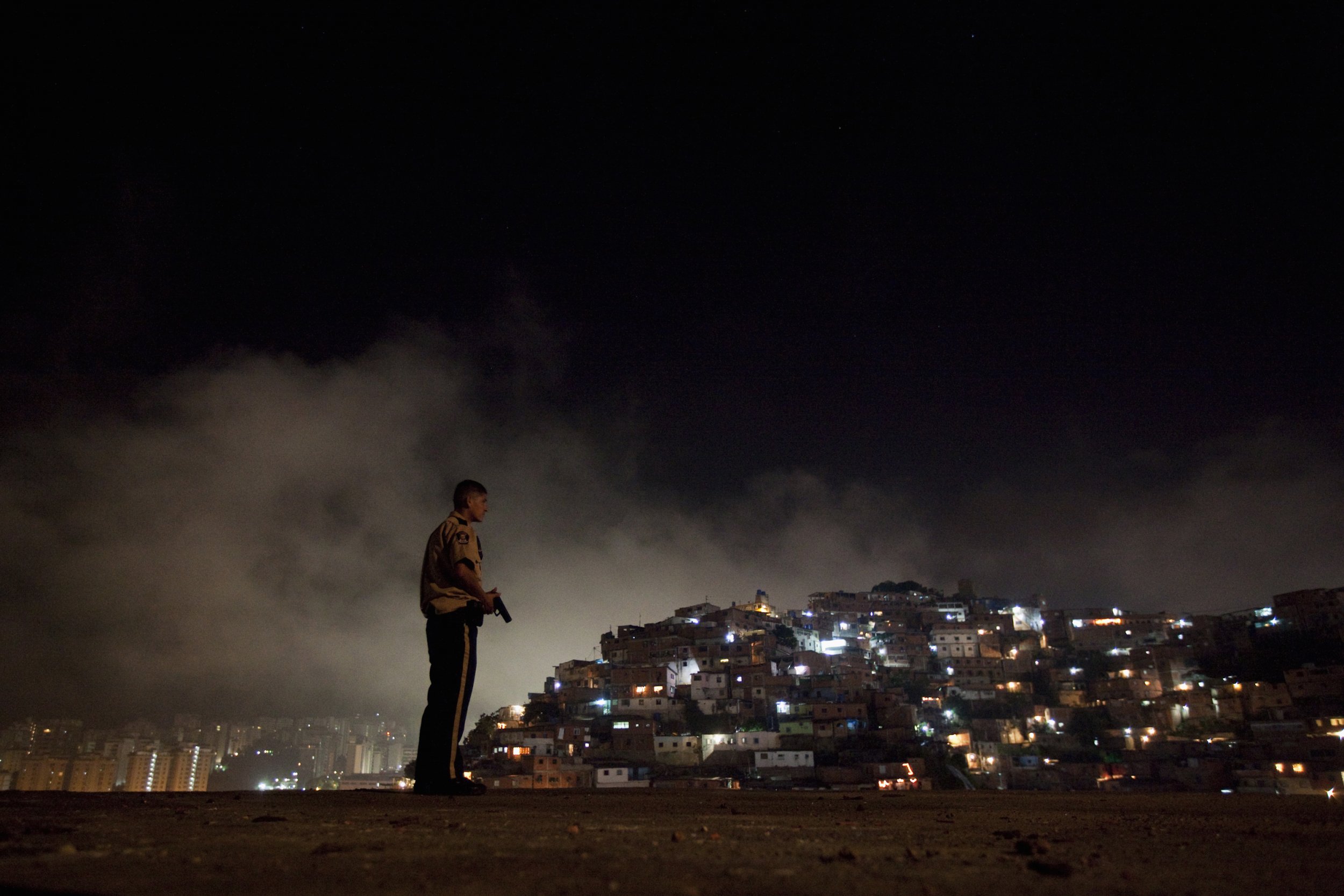 The top 50 most violent cities in the world in 2015 have been announced in a new report that may make you think twice before stepping foot in these locations.
The list, published by the Mexico Citizens Council for Public Security, has named Caracas the most violent city in the world. Finishing in second place for the last two years, the Venezuelan capital has overtaken San Pedro Sula in Honduras, which held top spot for the previous four years, with a homicide rate of 120 per 100,000 to the Honduran city's 111 per 100,000.
South and Latin American cities in general were the most violent in the world in terms of homicide rates per 100,000 inhabitants. The list did not factor in conflict zones or locations with less than a population of 300,000.
Out of the top 50 cities, 41 are located in Latin America: 21 in Brazil, eight in Venezuela, five in Mexico, three in Colombia, two in Honduras, one in El Salvador and one in Guatemala. The other nine cities are in the U.S. (four), South Africa (four) and Jamaica (one).
While Brazil has the highest number of violent cities, Rio De Janeiro, the location for this summer's Olympic Games, is not among them and none of them fall in the top 10. The American cities included are St. Louis, Baltimore, Detroit and New Orleans.
The biggest increase on the list from the previous year is San Salvador, the capital of El Salvador, where the homicide rate rose 81 percent from 61.21 homicides per 100,000 to 111.03 in 2015.
Here's the complete list of the top 50 most violent cities in the world for 2015, just in case you were going to book a flight:
1) Caracas, Venezuela
2) San Pedro Sula, Honduras
3) San Salvador, El Salvador
4) Acapulco, Mexico
5) Maturin, Venezuela
6) Distrito Central, Honduras
7) Valencia, Venezuela
8) Palmira, Colombia
9) Cape Town, South Africa
10) Cali, Colombia
11) Ciudad Guayana, Venezuela
12) Fortaleza, Brazil
13) Natal, Brazil
14) Salvador, Brazil
15) St. Louis, U.S.
16) Joao Pessoa, Brazil
17) Culiacan, Mexico
18) Maceio, Brazil
19) Baltimore, U.S.
20) Barquisimeto, Venezuela
21) Sao Luis, Brazil
22) Cuiaba, Brazil
23) Manaus, Brazil
24) Cumana, Venezuela
25) Guatemala, Guatemala
26) Belem, Brazil
27) Feira de Santana, Brazil
28) Detroit, U.S.
29) Golania y Aparecida de Golania, Brazil
30) Teresina, Brazil
31) Vitoria, Brazil
32) New Orleans, U.S.
33) Kingston, Jamaica
34) Gran Barcelona, Venezuela
35) Tijuana, Mexico
36) Vitoria da Conquista, Brazil
37) Recife, Brazil
38) Aracaju, Brazil
39) Campos dos Goytacazes, Brazil
40) Campina Grande, Brazil
41) Durban, South Africa
42) Nelson Mandela Bay, South Africa
43) Porto Alegre, Brazil
44) Curitiba, Brazil
45) Pereira, Colombia
46) Victoria, Mexico
47) Johannesburg, South Africa
48) Macapa, Brazil
49) Maracaibo, Venezuela
50) Obregon, Mexico