Caramel Apples and Ice Cream Leave Dozens With Life Threatening Listeria Infections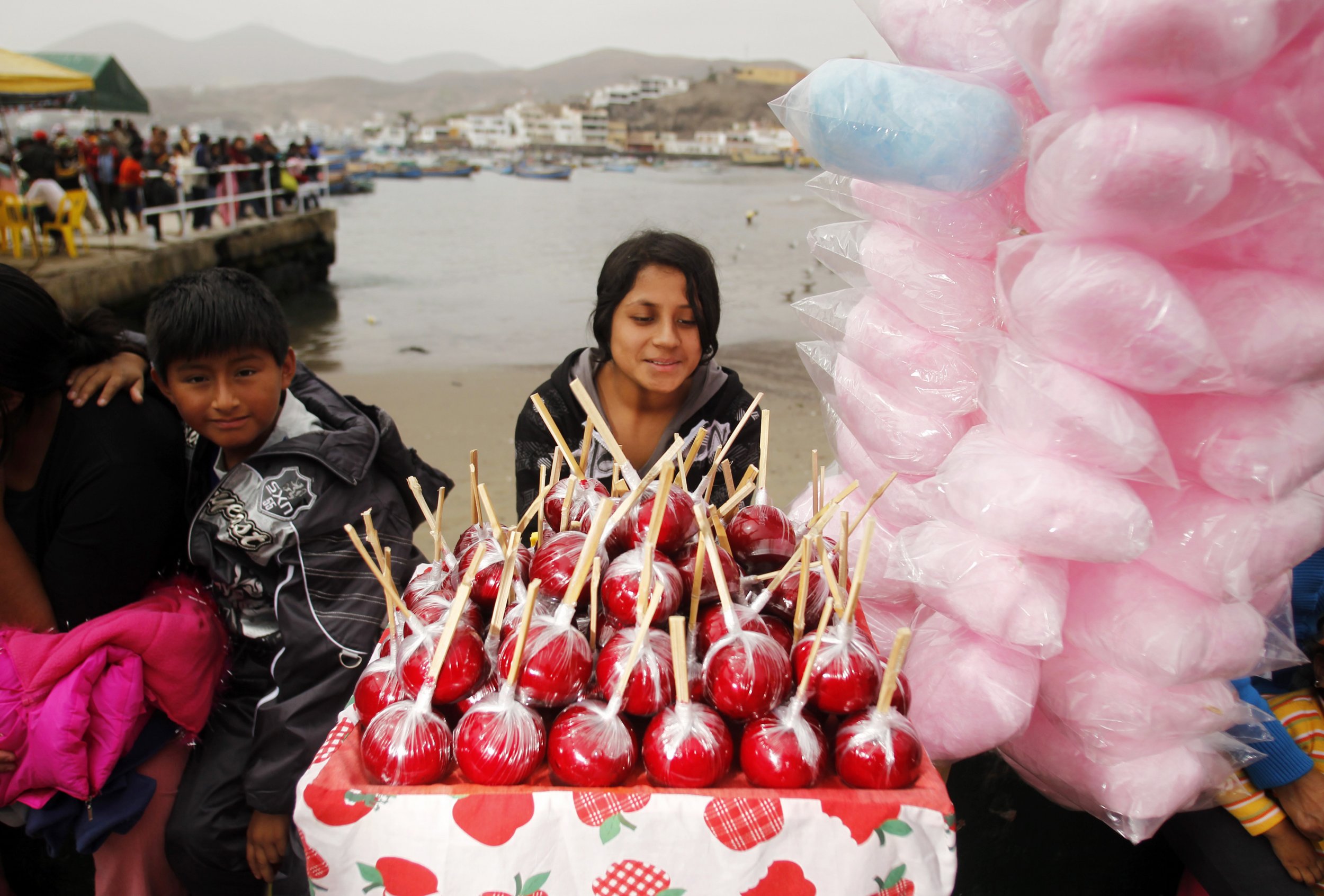 The U.S. Centers for Disease Control and Prevention along with the Food and Drug Administration are cautioning Americans to stay away from certain caramel apples. Commercially-produced and pre-packaged apples—the kind typically sold at grocery stores—have been linked to listeria monocytogenes infections, also called listeriosis.
According to the FDA, "Listeria monocytogenes is an organism that can cause serious and sometimes fatal infections in young children, frail or elderly people, and others with weakened immune systems." When the organism infects pregnant women, it can also lead to miscarriages and stillborn births. The bacteria can be spread by ingesting affected food, making contact with infected animals and is also passed from mother to child during pregnancy.
As of December 22, the CDC has found 29 infected people across ten states, all of whom have been hospitalized. Of those 29, three have died due to causes linked directly to listeriosis; the CDC believes infection may have contributed to the death of the fourth.
It remains unclear which brands have been affected and the CDC is still working to determine the contamination source. It is also not yet clear whether it is the caramel coating or the apples that are causing the outbreak, but, according to the CDC, "at this time, no illnesses related to this outbreak have been linked to apples that are not caramel-coated and not prepackaged or to caramel candy."
Some caramel apple manufacturers, such as Missouri-based Happy Apple Company, are issuing voluntary recalls as the CDC continues their investigation. "We recently received notice from Bidart Brothers, one of our apple suppliers to our California facility that there may be a connection between this outbreak and the apples that they supplied to that facility," the company said in a statement.
Simultaneously, two other cases of the infection, both in Washington state, were linked to frozen desserts produced by Snoqualmie Gourmet Ice Cream. Both patients are currently recovering from the disease and remain hospitalized. Meanwhile, the company issued a voluntary recall on ice cream, gelato, custard and sorbet of all flavors. The products were distributed in fourteen states. It is unclear whether the ice cream-related infections are in any way connected to the caramel apple-related infections.