Caravaggio Scholars Debate New Sketches: Real Or Fake?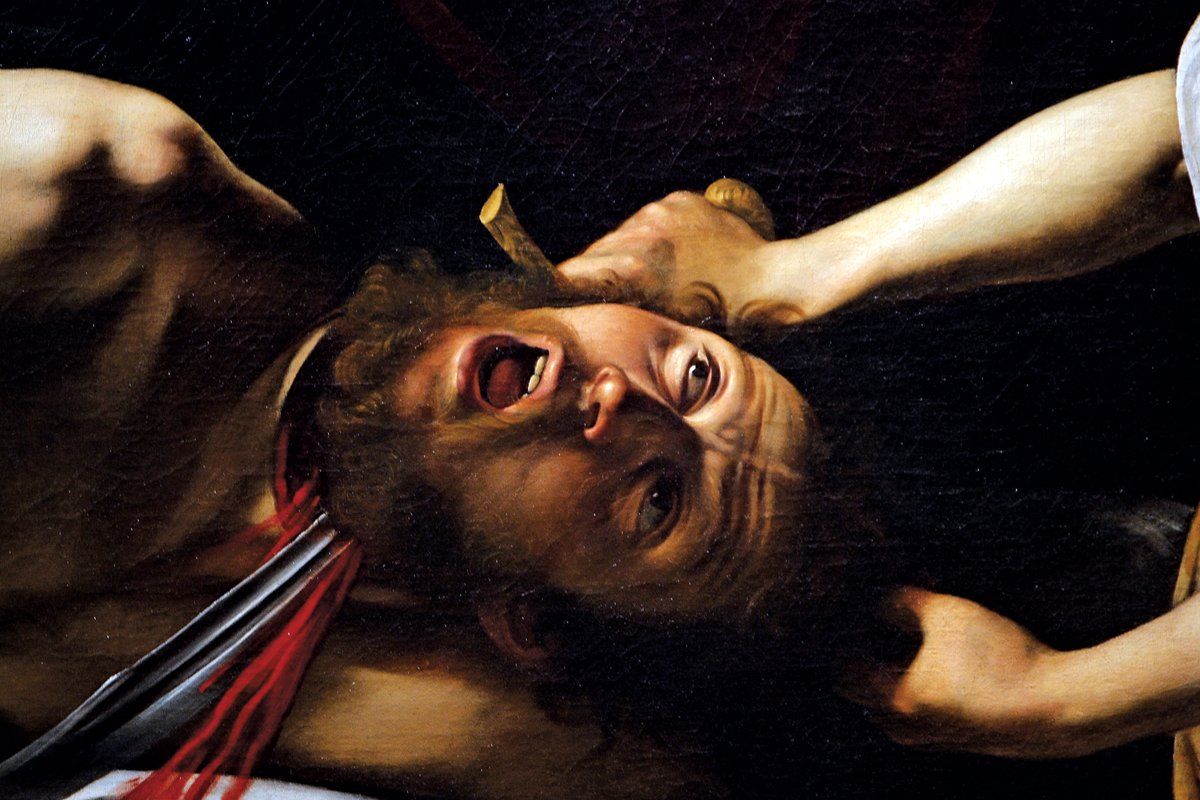 To even begin to appreciate the profound genius of Michelangelo Merisi da Caravaggio, it is imperative to stand in the darkly lit back corner of the San Luigi dei Francesi church near Rome's Piazza Navona when the early-morning light filters through the stained-glass windows set high into the marble walls. There, in the Contarelli Chapel, three of Caravaggio's masterpieces dedicated to the sainthood and martyrdom of Saint Matthew are still in situ more than 400 years after they were originally hung. The paintings were created specifically for this ancient space. Caravaggio wanted them to be seen bathed in the subtle luminosity at morning prayers. And thanks to the addition of a coin-operated spotlight, the works can be seen under a pseudo-morning-sun glow any time of the day for just 60 cents.
Caravaggio is inarguably one of Italy's greatest prodigies and troubled souls. He had a temper so uncontrollable and violent he killed more than once on a whim. Every aspect of his life was draped in controversy, from his use of prostitutes as models for his religious commissions to the self-loathing that consumed him. But he was a master at teasing the senses through his work—so much so that one can almost smell the overripe grapes in his self-portrait as Bacchus. He captured not events but moments within them, like the grimace of curious disgust on the face of a young maiden as she slices through the jugular vein of her family's enemy in Judith Beheading Holofernes. Caravaggio's chiaroscuro style is unique and his paintings so scarce that finding any previously unknown works is considered a rare treat. So when Maurizio Bernardelli Curuz Guerrieri and Adriana Conconi Fedrigolli, a pair of Italian art scholars, published a two-volume e-book called Young Caravaggio—One Hundred Rediscovered Works last week, with what they claimed were never-before-seen works by the master, the art world raised a collective eyebrow.
The cache of 90 sketches and 10 oil paintings, including an alleged self-portrait of the painter, was unearthed from the archives of the Castello Sforzesco in Milan, where Caravaggio apprenticed under the post-Renaissance teacher Simone Peterzano before he became a master in his own right. They are owned by the city of Milan. If authenticated, they could be worth around $870 million. But there are many questions about the provenance of this extraordinary find. Only around 90 of Caravaggio's works are known to exist—and none of them are sketches. The works in the e-book were unsigned, in classic Caravaggio style. The artist signed just one of his masterpieces, The Beheading of St. John the Baptist, in Malta, on which he wrote his first name to look as if it were streaming from a pool of his subject's blood. Well-known Caravaggio experts, many of whom had seen the sketches themselves, were dismayed that they hadn't made the connection. Francesca Cappelletti, author of the book Caravaggio, disagrees that the sketches belong to the master artist and suggests that the authors were exploiting a current peak in all things Caravaggio. "These look much more like Peterzano's work," she told Newsweek. "But more importantly, you can't make such a leap without more research."
Another problem with the book is that it was not peer reviewed, as most art-history books are, and even Francesca Rossi, the curator of the castle's drawings collection, from which the sketches came, said she'd had no idea the works were about to be published as Caravaggio originals. Rossi told Newsweek that neither Curuz nor Fedrigolli ever visited the drawing room of the castle in person. Instead, she said, they had requested electronic copies of the works. "They were never here, at least not under their own names," she said. "They could have only studied the images from reproductions." The authors say they gained special access to the drawing rooms through connections in Milan—a claim that city officials say they will be investigating.
The controversy and protest by scholars of the book's publication prompted online bookseller Amazon to remove it from its catalog temporarily. "We have pulled it for the moment," an Amazon Italy representative told Newsweek. "We are determining now whether it fits with our guidelines before we decide whether to list it again." The book is now for sale on Italy's LULU site for self-published authors.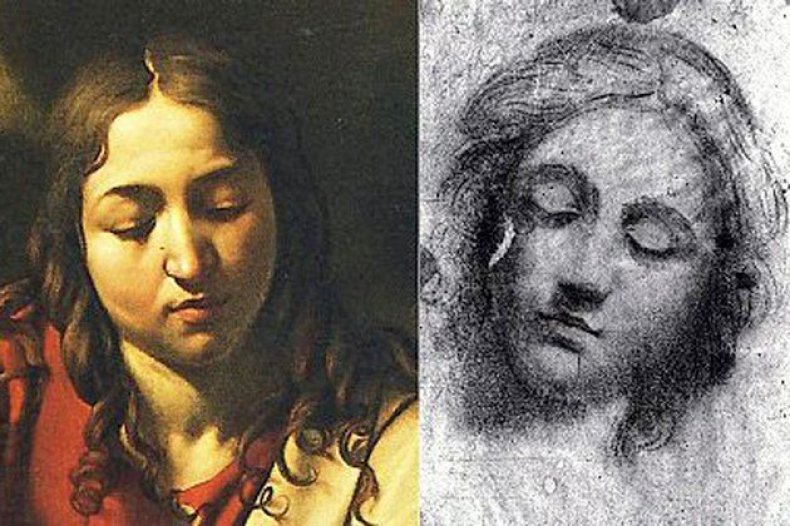 The authors stand by their research. Curuz says it is obvious to him that these sketches Caravaggio made during his early training are the original drawings on which his masterpieces were patterned. The book illustrates that theory with photos of masterpieces flanked by the black-and-white sketches that were supposedly the precursory drawings. Many bear a striking similarity to the untrained eye. But art historians say it takes more than a similarity to attribute something to someone so important as Caravaggio. Antonio Paolucci, director of the Vatican museums and one of the country's most respected art historians, says many experts had studied those drawings before and not one had attributed them to Caravaggio, calling the authors' "discovery" nothing more than "optimism." But in an editorial in the Vatican newspaper L'Osservatore Romano, he conceded that it is possible that "researchers with lesser credentials but with an especially gifted eye, sensitivity, and luck could identify something new that everyone else missed."