Caravan Migrant Teens Stabbed to Death in Tijuana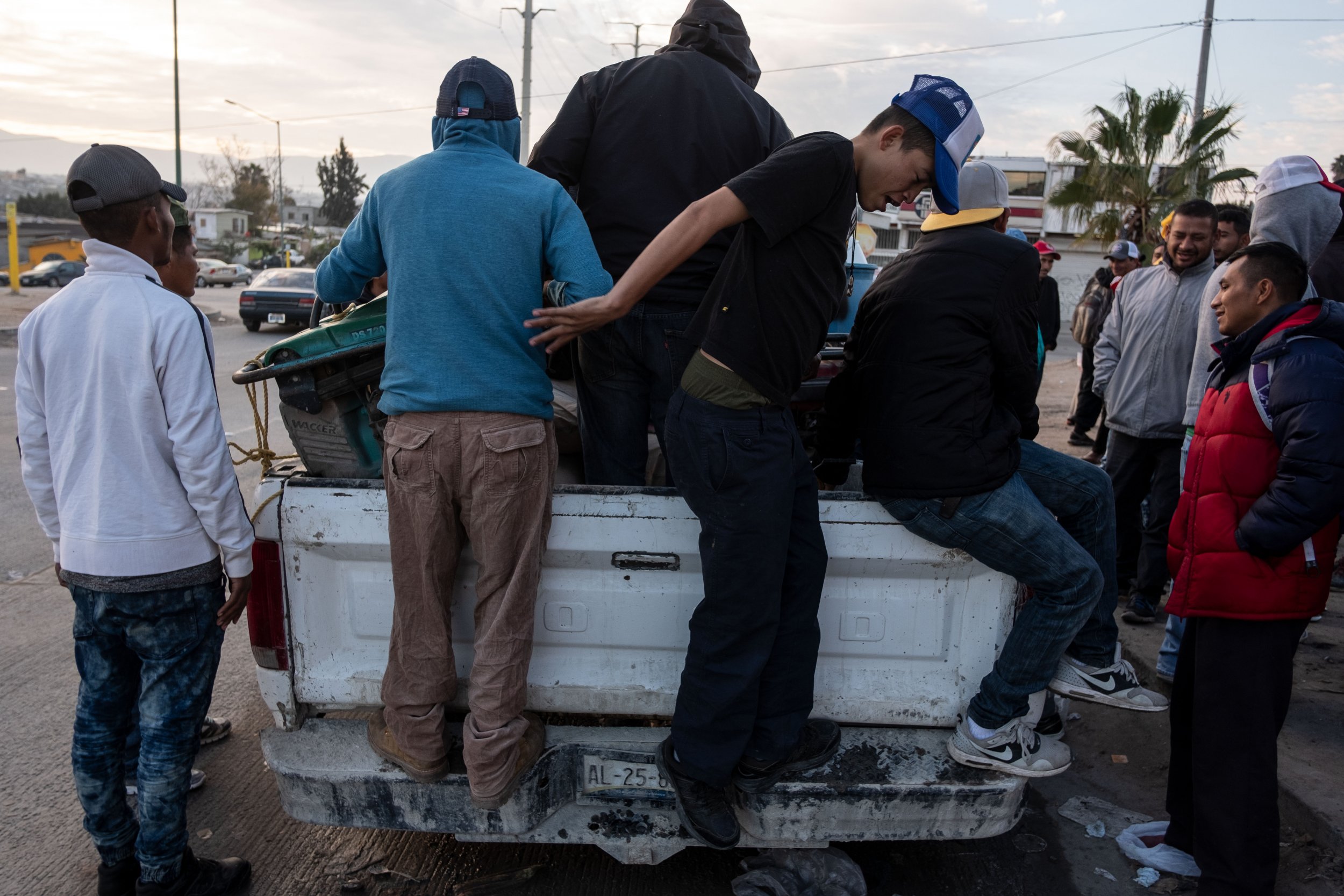 Two Honduran teenagers who were staying at a shelter for caravan migrants were killed in an apparent robbery in Tijuana, Mexican authorities confirmed late Tuesday.
The boys, who were estimated to be 16 and 17 years old, were were found stabbed and strangled to death some time after they left the shelter on Saturday, NBC News reported, citing Baja California state deputy attorney general Jorge Alberto Álvarez Mendoza.
Authorities say the bodies were discovered in an alley in central Tijuana. Investigators believe the teens were on their way to the Benito Juarez Sports Complex, which had been used as an open-air camp for thousands of Central American migrants until it was closer down earlier this month.
A third boy who was with the slain teens managed to escape, authorities said. Police arrested three people -- two men and a woman -- on Wednesday in connection with the murders.
Alden Rivera, the Honduran ambassador to Mexico, confirmed the teens were from Honduras and had left with the caravan in October.
"At the moment, all we can say is that the three boys were taken to a place," Rivera said, according to Reuters. "Two of them were brutally murdered and one of them is a survivor of the incident, who is being protected by Mexican authorities."
According to local media reports, the victims were among more than 6,000 Central American migrants who arrived in a highly publicized caravan in November. The migrants, a mix of asylum seekers and young men looking for work, have been camped in various shelters in the Tijuana area for weeks as they wait to apply for asylum at a U.S. port of entry.
The caravan migrants arrived amid a surge in violence in Tijuana, a sprawling border city of about 1.8 million people. More than 2,000 people were murdered in Tijuana in the first 10 months of 2018, making it the deadliest period in the city's history.
Amid the violence, state and local authorities in Mexico have struggled to accommodate the caravan migrants, who are piling up in unprecedented numbers as U.S. authorities have curtailed access to the ports of entry.
The Trump administration has moved to bar people who cross the southwest border illegally from applying for asylum and is processing fewer applicants who arrive at the ports. As a result, wait times for caravan migrants to claim asylum in the U.S. have stretched to several months.