A caravan of at least 3,400 migrants assembled near the border of Mexico and Guatemala will soon start their journey north with intentions to make their way to the U.S.-Mexico border, Mexican media wrote according to Border Report.
The caravan, which has assembled in the city of Tapachula near the border of Guatemala, has filed a petition to leave the area, an activist said. However, they plan to leave the site at 6 a.m. on Saturday regardless of the petition's status.
"[Mexico's National Migration Institute (INM)] has left us no alternative but to march toward the center of the country," caravan organizer Irineo Mujica told the Mexican newspaper, Diario del Sur. "This march is for the freedom of thousands of migrants detained in this open-air prison called Tapachula."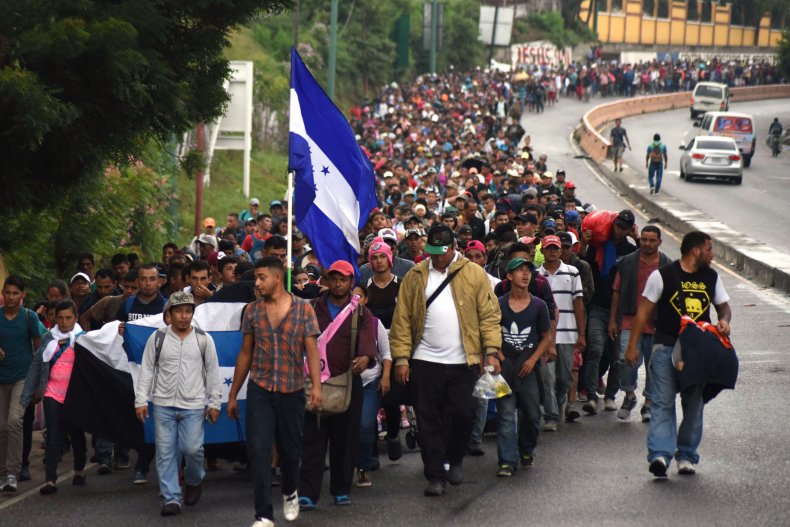 Over the past several months, the United States has experienced a continued surge of encounters at the border. September data reported over 192,000 people were encountered by CBP at the border. August numbers indicated nearly 209,000 people were met by CBP at the southern border. July reported almost 214,000, with the prior number having risen each month going back to April 2020.
Both President Joe Biden and Vice President Kamala Harris, who was tapped to oversee the issue, have faced criticism from Republicans for not curbing the numbers faster and not visiting the southern border. Biden responded to these actions by saying he had "been there before." The Washington Post dug into this claim and found that while he had been to Mexico, his trip to the border consisted of a drive-by.
Many of the migrants who are fleeing countries in the northern triangle of Honduras, El Salvador, and Guatemala come in search of safety from gang violence, environmental disaster, and economic devastation, issues that have all been exasperated by the COVID-19 pandemic. Some of those who leave face faced kidnappings, extortion and rape.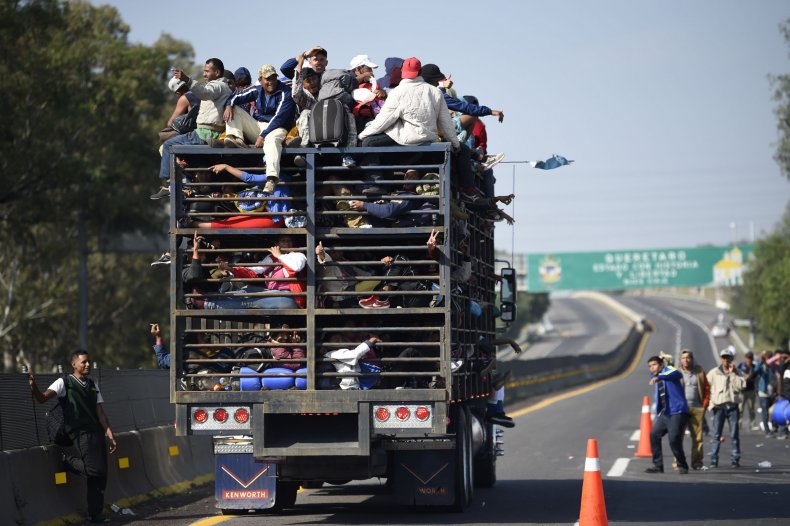 Mexico does not offer a great deal of safety for those entering from the triangle. Newsweek previously detailed the story of "Maria," an 8-year-old from El Salvador, who was abducted by a Mexican drug cartel during her journey north. For reasons like this, many arriving at the border come in states of severe desperation.
Jonathan, who comes from Peru, arrived at the Tapachula caravan earlier this week. He told Diario del Sur, according to Border Report, that he is part of a WhatsApp group of 1,500 South Americans intent on joining the caravan.
"I just crossed Guatemala, but I don't want to stay here. I need to go to the northern border where there are other Peruvians, and they say things are better there than in Tapachula," he said.