Cardi B Quits Instagram Following Controversial Best Rap Album Grammy Win
If you're on Instagram looking for Cardi B's heated rants, Kulture pics or Offset PDA, you won't be finding it any time soon. The Invasion of Privacy rapper deactivated her Instagram Monday night, but not before releasing a video defending her controversial Grammy win and BET's aim at rival Nicki Minaj.
"It's not my style for people to put other people down to uplift somebody else," the rapper prefaced, referencing the dig BET made toward Minaj, which said she was "being dragged by her lace front."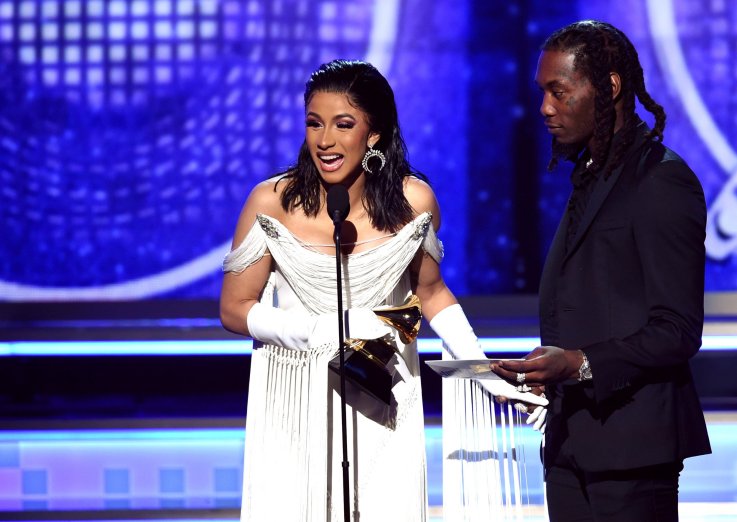 "That's not my style and that's not what I'm with," Cardi B added. "I don't support that."
"However, I've been taking a lot of s**t today. I'm seeing a lot of bulls**t today and I saw a lot of s**t last night, and I'm sick of this s**t. I work hard for my motherf***ing album," she added, possibly referencing to the backlash of late rapper Mac Miller's album Swimming not being awarded.
She concluded in the since-deleted video: "I remember last year when I didn't win for 'Bodak Yellow' and everybody was like, 'Cardi got snubbed. Now this year's a f***ing problem?! My album went two-time platinum, my n*****, and every chart that there was, my album was always Top 10. Number one album, as well."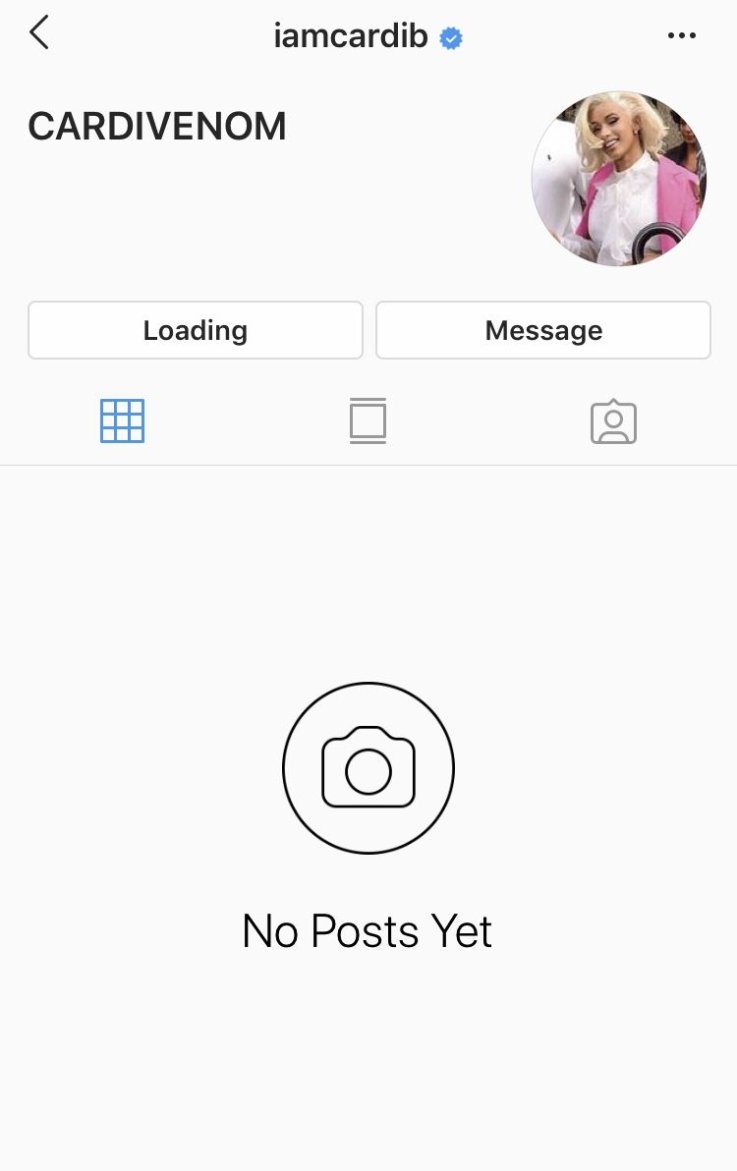 It isn't clear when or if the Bronx-born rapper will return to Instagram. The sudden departure comes hours after Minaj announced she would no longer be performing at upcoming BET events.
"Young Money will no longer be apart of the BET Experience or award show," the Queen rapper tweeted. "Summer Tour dates dropping soon."
The channel, which stands for Black Entertainment Television, emphasized the "lace front" tweet was "unauthorized" and released a lengthy statement apologizing to Minaj and her fans.
"BET loves Nicki Minaj. We have supported her from the very beginning of her career and will continue to do so moving forward. Nicki has paved the way for so many performers and has solidified her place as one of the most powerful figures in the music industry," the statement read.
"Unfortunately the respect we have for Nicki was violated by this post that should never have been written. The post does not reflect how we feel about Nicki. And further does not reflect our company values," the statement continued. "We deeply apologize for the hurt, disappointment and confusion that this post has caused. We are committed to doing everything we can to address the situation."
The statement concluded: "We are also conducting an internal audit to assure these types of posts are not published again. We have apologized to Nicki and her team. The post has been removed and we have taken additional appropriate action. We understand Nicki's position and look forward to continuing our dialogue with her. Finally, we apologize to all of her fans. This should have never happened."
Cardi B Quits Instagram Following Controversial Best Rap Album Grammy Win | Culture