Cardi B Deletes Her Instagram Account After Slamming Azealia Banks for 'Caricature of a Black Woman' Comment
Rapper Cardi B has deleted her Instagram account after Azealia Banks labeled her as "a caricature of a black woman."
During an interview on the radio show The Breakfast Club Friday, Banks was discussing Beyonce's "Lemonade" and how the conversation of black women in music is evolving. However, she said the dialogue changed when Cardi B began her music career.
"There was just this really, really, really intelligent conversation going on nationally and then everything just kind of changed and then it was like Cardi B," Banks said during the interview.
Banks had previously called Cardi B an "illiterate, untalented rat," in February and defended her comment. Banks went on to say that if her "spelling and grammar was that bad," she would not have a music career.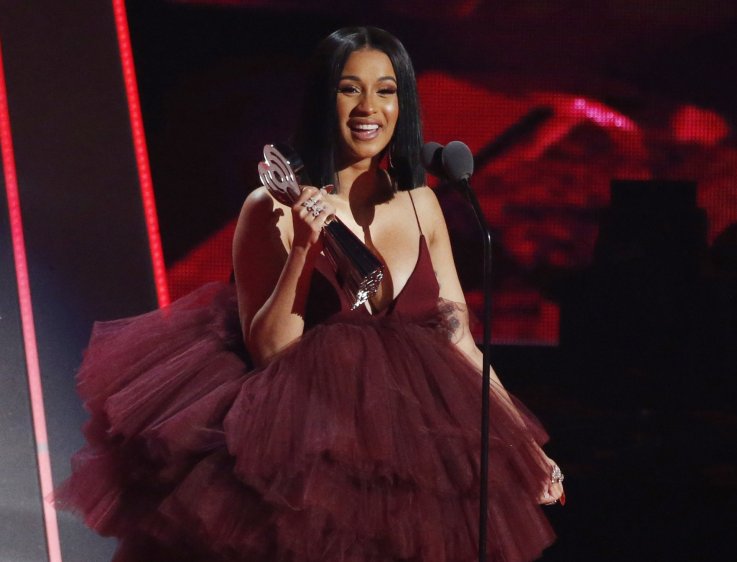 "I'm just talking about this caricature of a black woman that black women themselves would never be able to get away with," Banks said. "If my spelling and grammar was that bad [sic], I would be canceled. If Nicki Minaj spelled like that, we would be ragging on her all day."
An hour after the interview was aired, the Bodak Yellow rapper took to Instagram to slam Banks' comments and defend herself.
"How smart are you if you don't know that the meaning of illiterate means to not know how to read or write," Cardi B, whose real name is Belcalis Almanzar, wrote on her Instagram. "I can do both, and speak 2 languages fluently. Just because I mix a few words up forget to use commas or misspell a few words doesn't make me illiterate and doesn't make me stupid."
"Because I laugh a little harder or talk a little louder doesn't make me a caricature! You think your [sic] advocating for women and your [sic] doing the opposite," she added.
A short time after the post, the rapper deleted her Instagram account.
This is not the first social media feud the two have had. Banks called out Cardi B in September and dubbed her "a poor man's Nicki Minaj," accusing her of hiring a ghostwriter to write her hit song "Bodak Yellow." Banks has since apologized to Cardi B since their feud in September.
Cardi B Deletes Her Instagram Account After Slamming Azealia Banks for 'Caricature of a Black Woman' Comment | Culture