Who Is Summer Bunni? Offset's Alleged Mistress Apologizes to Cardi B After Couple Split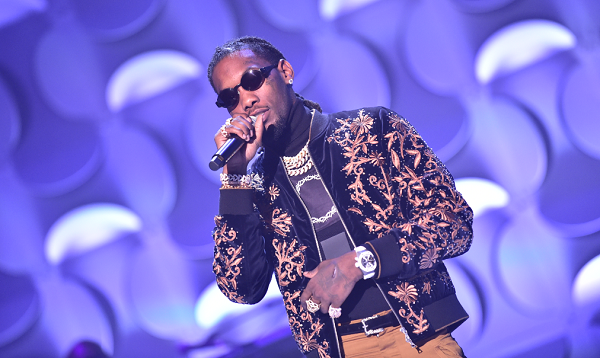 Cardi B shocked fans when she revealed her marriage to rapper Offset was coming to an end. The rap superstar announced the couple's split in an Instagram video on Tuesday. Cardi and Offset, who is a member of the rap trio Migos, have been married for a little more than a year.
In the video, Cardi noted no one was at fault for the demise of their marriage, claiming, "I guess we just grew out of love."
However, Offset's infidelity may have played a role in their split. Screenshot text messages between the rapper and a woman named Summer Bunni revealed Offset's attempt to orchestrate a threesome with Bunni and another young female rapper, Cuban Doll. In the texts, which were released by TMZ on Wednesday, Offset allegedly requests Bunni to set up a ménage à trois with Doll and offers to fly them out to New Orleans to meet him.
The texts are dated for June 28, just before Offset and Cardi's daughter, Kulture Kiari Cephus, was born in July.
A photo of Offset on a FaceTime call with Doll was also released.
Bunni took responsibility for her role in the affair and apologized to Cardi in an emotional video, released by TMZ on Wednesday. "I didn't know how serious his marriage was," she said.
"I feel ashamed," Bunni continued. "To Cardi B and her fans, her family, to her situation, these were never my intentions and I never wanted to break up a happy home and be a cause of someone just saying like, 'F**k it,' to get a divorce or anything like that."
Bunni said she has not "messed with Offset" since Cardi gave birth to the couple's first child together. Offset is also a father to three other children from previous relationships.
Bunni also issued an open letter taking accountability for her actions on Instagram. "During this last 48 hours, I haven't enjoyed the social media frenzy," she wrote. "Not only is it draining but humbling. I will always be woman enough to admit when I'm wrong, and in this situation I was. Seeing another woman's pain does not bring me any joy, nor do I [think] it's funny."
She continued: "I've always been for women supporting each other but in this situation, not only myself but others have failed. I separated myself from certain situations and people for a reason. This is not a letter for sympathy but acknowledgment to everyone whom [sic] has questions."