Is Cardi B Really Pregnant? Rapper Might Play Coachella Set at Seven Months Along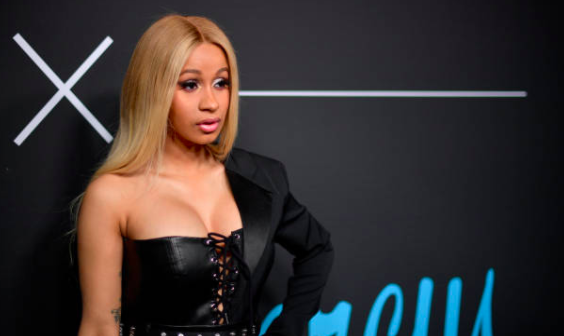 Cardi B and fiancé Offset tried to shut down pregnancy rumors for weeks, but fans remained unconvinced. If she were pregnant, like the endless gossip claims, the baby would be Cardi's first child and Offset's fourth. He has three children with three other women.
The pregnancy speculation kicked up again on Thursday when TMZ claimed Cardi B received a due date from her doctor—the first week of July. That means she would be seven months pregnant at Coachella when she performs on April 15 and 22.
As shocked as some of Cardi's fans seemed to be, it's not unfathomable for the 25-year-old "Bodak Yellow" rapper to perform in April—if she were actually pregnant. In 2009, M.I.A. performed alongside Jay-Z, Kanye West, T.I. and Lil Wayne while nine months pregnant with her son. In 2016, comedian Ali Wong recorded her hour-long Netflix special, Baby Cobra, while seven-and-a-half months pregnant, a fact she made light of while writhing around the stage and delivering jokes hinged on physical comedy. And despite TMZ claiming otherwise in its Cardi B article, Beyoncé played one of her most memorable shows while five months pregnant with twins in February 2017.
For now, Cardi B is keeping mum on the rumors. But last month she took to Instagram to tell fans she wasn't expecting. "[I'm] just getting fat," she said.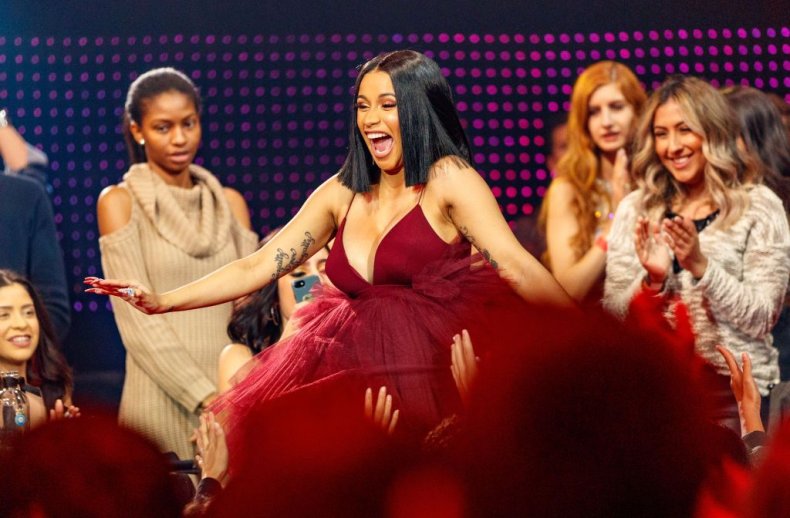 There is one upcoming delivery Cardi made public, however. On Sunday, she announced at the iHeartRadio awards her first album is due next month. She accepted Best New Artist awards at iHeartRadio, marking her first acknowledgement since she lost in two Grammys categories to Kendrick Lamar in January.
Excitement about a new album aside, some eagle-eyed fans watching the show noticed the rapper's burgundy gown from Christian Siriano was voluminous enough to hide a small baby bump, if there were one to cover up.