From Cardi B to Ronaldo: The Most-followed Celebrities on Instagram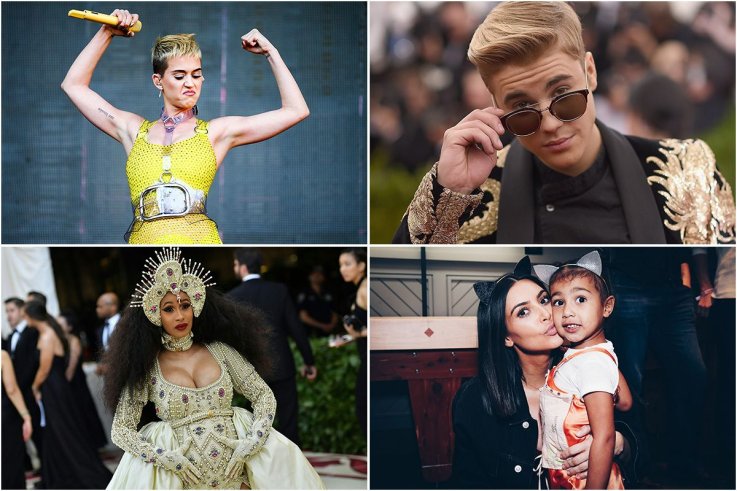 Since its launch in 2010, the social media platform Instagram has spawned a number of stars, with some people making their living solely on the platform.
Mediakix estimated that money spent on influencer marketing—brands paying account holders to promote their products—could reach $2 billion by 2019. Follower counts have never been more valuable.
But according to a New York Times investigation, all is not quite as it seems. A large number of celebrities and influencers have paid for their follower numbers, including reality television stars, professional athletes and comedians.
Top-tier stars, though, have no need for bot accounts. Most people with the highest follower count are simply so famous that their presence on the platform automatically guaranteed them hoards of followers.
There are some exceptions, though—some stars on the most-followed list became famous largely through the help of their Instagram presence. Cardi B, the Bronx rapper who shot to fame last year, started out as a stripper-turned-Instagram influencer, capitalizing on her knack for bold, funny videos which she posted on the platform.
She wouldn't even be called Cardi B if not for Instagram: "Everybody used to call me Bacardi," she told Jimmy Fallon. "Then it was my Instagram name, Bacardi, Bacardi B, but for some reason, my Instagram kept getting deleted. So I just changed it to Cardi B."
The 21-year-old Lele Pons, another internet personality on the list, first emerged with the now-defunct platform Vine, moving over to Instagram and YouTube to continue releasing her successful videos.
However, the majority of the most-followed accounts found fame through more traditional routes—musicians, soccer players, models and actors make up most of Instagram's heavy-hitting accounts. Using data from Socialblade, and cutting out the brand accounts, we've found the fifty most followed individuals on Instagram.