Cardi B Slams #MeToo Movement for Failure to Include Video Vixens
The #MeToo movement's arrival has transformed the entertainment industry. But rapper Cardi B slammed the campaign Monday for its failure to include women in hip-hop, like herself.
"A lot of video vixens have spoke about this and nobody gives a f—k," Cardi told Cosmopolitan in an interview published Monday. "When I was trying to be a vixen, people were like, 'You want to be on the cover of this magazine?' Then they pull their dicks out. I bet if one of these women stands up and talks about it, people are going to say, 'So what? You're a ho. It don't matter.'"
Before rising to fame in hip-hop, Cardi, 25, worked as a stripper as a way to earn money and leave a bad relationship. While she has admitted to being proud of her past, Cardi is also tired of getting criticized for it. "People say, 'Why do you always got to say that you used to be a stripper? We get it,'" she explained. "Because y'all don't respect me because of it, and y'all going to respect these strippers from now on."
The "Bodak Yellow" artist also called out men behind the camera who have pledged their support to #MeToo. "These producers and directors, they're not woke," she added. "They're scared."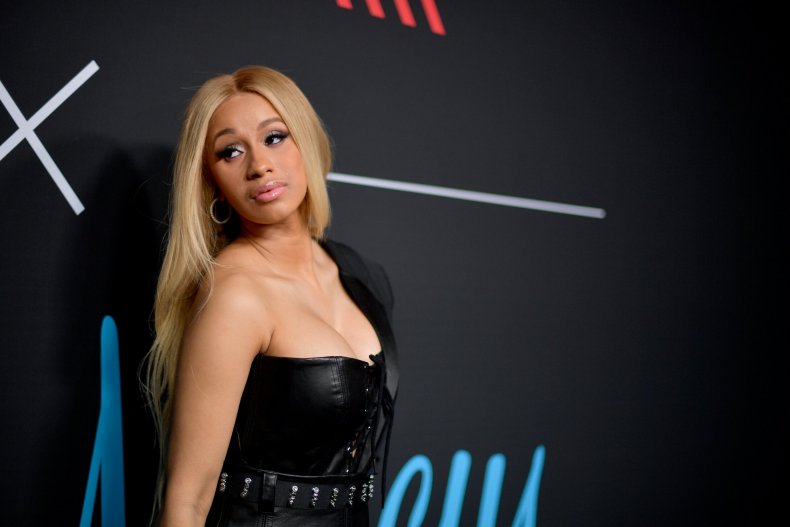 Cardi isn't the first celebrity to criticize the #MeToo movement's lack of inclusion. "I think we can always be more intersectional," said Orange is the New Black star Laverne Cox, who is transgender. We can always include more people," Cox said last month on Katie Couric's podcast. "I don't just experience the world as a trans woman. I experience the world as a black person. I have multiple identities."
The #MeToo movement hasn't gained traction within the music industry despite its looming presence in other aspects of the entertainment world, like film and television world. Kesha notably accused Dr. Luke of abuse ahead of #MeToo's rise in 2014. But music producer Russell Simmons now faces more than a dozen accusations regarding sexual harassment and assault, singer Melanie Martinez was accused of raping a former friend and Seal was under investigation for allegedly committing sexual battery.