Cardi B Talks Voting As A 'Motivated' Mom With Joe Biden
Cardi B is ready to vote this November. In a Zoom interview for Elle that the rapper hosted with presumptive democratic presidential nominee Joe Biden, Cardi spoke about how being a mother made her focused on providing universal childcare in the upcoming election.
"My kid comes first, period," she said at the start of the interview. Cardi shares two-year-old daughter Kulture with her husband, Offset.
During their conversation, Cardi spoke about issues her fans want resolved during the next presidential term, such as free college and Medicare. "Sometimes people have problems in their community. For example, a lot of after-school programs that I [had] growing up, [are] no more in my hood. Why is that?" she posited.
Biden told Cardi about the Bill he co-sponsored to "provide for the establishment of not less than 2,500 Boys and Girls Clubs of America facilities by the year 2000" in 1997. The Bill aimed to set and establish these facilities where needed with emphasis on extending services to public housing projects and distressed areas.
"I'm the guy that put in those after-school programs. I was able to get $20 billion [for] more Boys and Girls Clubs. But what happened? Everything was getting better—this was when crime was going down—so [people said], 'We don't have to pay for this anymore.' Because people didn't want to pay the taxes for it."
The former Vice President mentioned how this particular issue resonated with him, especially after his wife and daughter were killed in a car accident in 1972. At the time, he couldn't afford childcare for his two sons who survived. "Thank God, I had my sister and my brother and my mother, who helped me," he shared. "But look at all the people who don't have that kind of help."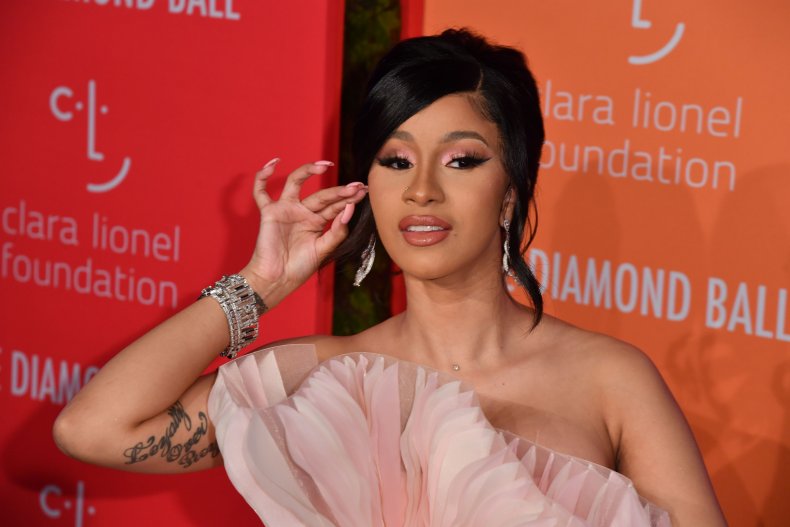 "I never really thought about how important child care is," she admitted, noting how she focused on college education and Medicare. "Nobody is more motivated than a mom. Nobody wants to go hustle out there and get the money for the kid like a mother. [But] how are you supposed to do that when you probably don't have a babysitter for your kid?"
Cardi considers herself fortunate to have her mom help take care of Kulture, but knows not as many can say the same. "A lot of people, their mom cannot retire and take care of the kids. The mom has to work, too," she noted.
This isn't the first time Cardi was outspoken about politics. The Bronx native previously endorsed Cynthia Nixon for Governor of New York, called out President Donald Trump over the government shutdown, and even teased a Congressional run sometime in the future.