Cardi B Thinks Black Excellence Scares Trump's America, Especially 'Scrawny' Men 'Raised in a Trailer in Alabama': 'That's Why They Own Guns'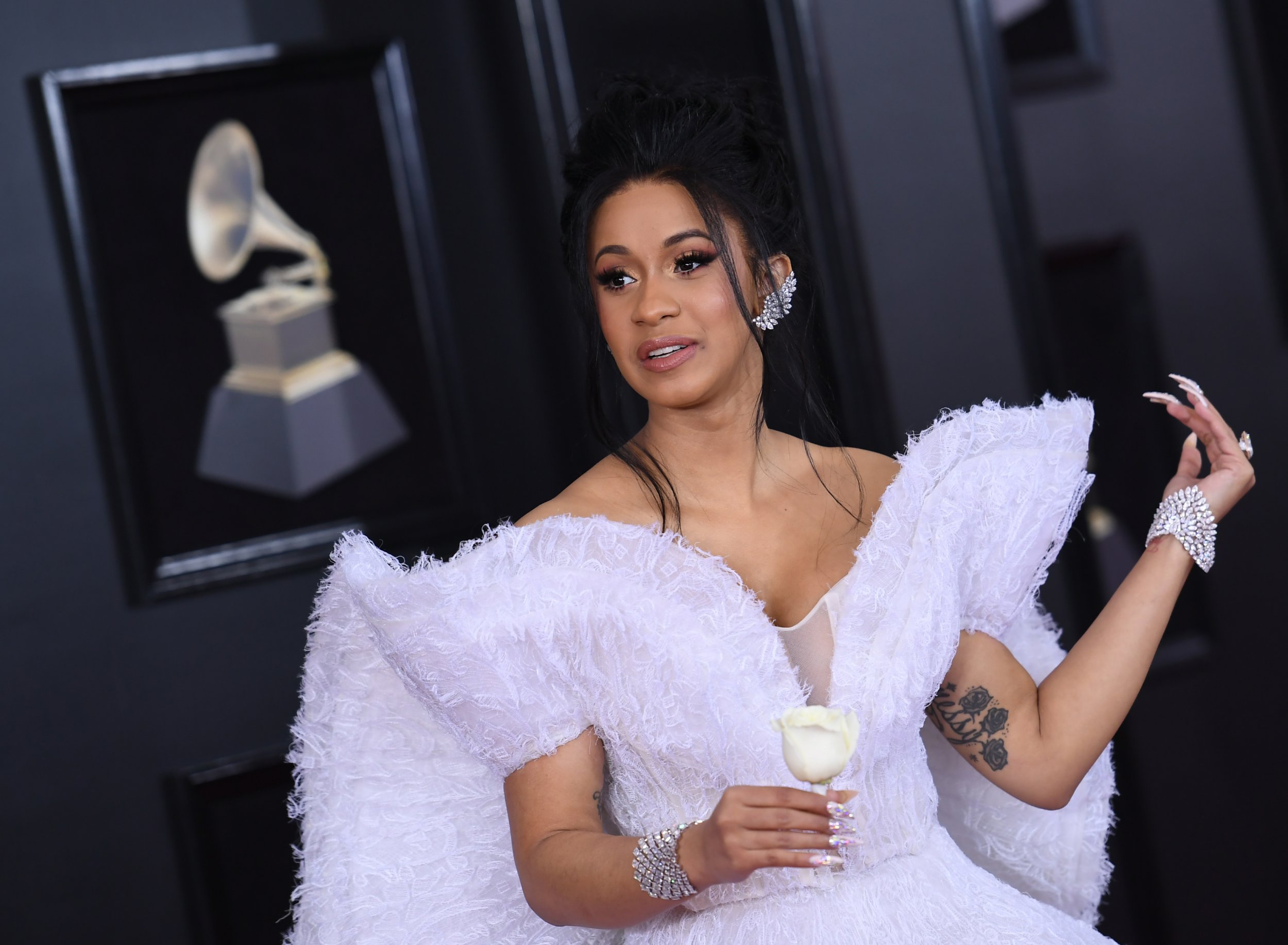 Cardi B might have "all them girls shook," but she's happy to frighten off men, too. Especially, if you're a gun-toting, scrawny man from Alabama.
The rapper exalted the successes of minorities in music, entertainment, fashion and sports, despite political division between different racial groups in the U.S. under President Donald Trump and the resurgence of ultra-right wing white nationalism.
Cardi B herself is one of the prominent black public figures to join the music industry's upper echelons in the last year. Her debut single, "Bodak Yellow," reached No. 1 on the Billboard Hot 100 in September, making her the first female rapper to achieve that feat as a lead artist since Lauryn Hill's "Doo Wop (That Thing)" topped the chart in 1998.
"Of course the success of people like me scares people, that's why they belittle us," Cardi told i-D magazine. "If you're a little scrawny man raised in a trailer in Alabama somewhere, of course you're scared right now. That's why they own guns. They're scared of the intelligence of the minority. They scared of that shit."
Cardi told the magazine that black and minority culture is leading popular taste in music and fashion.
'We have broken these rules a lot of times. In America, I always look at the charts: Hip-hop is always there. We are controlling the music industry," she said. "We control the fashion world. I don't give a fuck if the fashion comes from a runway or if a Caucasian woman is walking it, once a coloured person wears something, that's when everybody wants to wear it. We always influence. When you see the Olympics, who always wins? Coloured folks."
According to the rapper, the achievements of minorities are often minimized by those who feel threatened: "We are a big influence and people want to take that shit away. People like Donald Trump, they're always going to make us feel like we're less," said Cardi.
The musician recently achieved the rare feat of simultaneously charting three songs inside the top 10 of the Billboard Hot 10: "Bodak Yellow," the Migos track "Motorsport" and G-Eazy's "No Limit." Cardi's fiancé Offset and his group Migos also topped the Billboard 200 in February with their third album, Culture II.
In Hollywood, Marvel Studios' Black Panther is on course to break new ground for a movie with predominantly black lead actors at the box office this weekend. The film could earn as much as $150 million in its opening frame between February 16 and February 19, according to Variety.