Who Was Cardinal Law? Disgraced Cleric Who Failed to Fire Pedophile Priests Dies Aged 86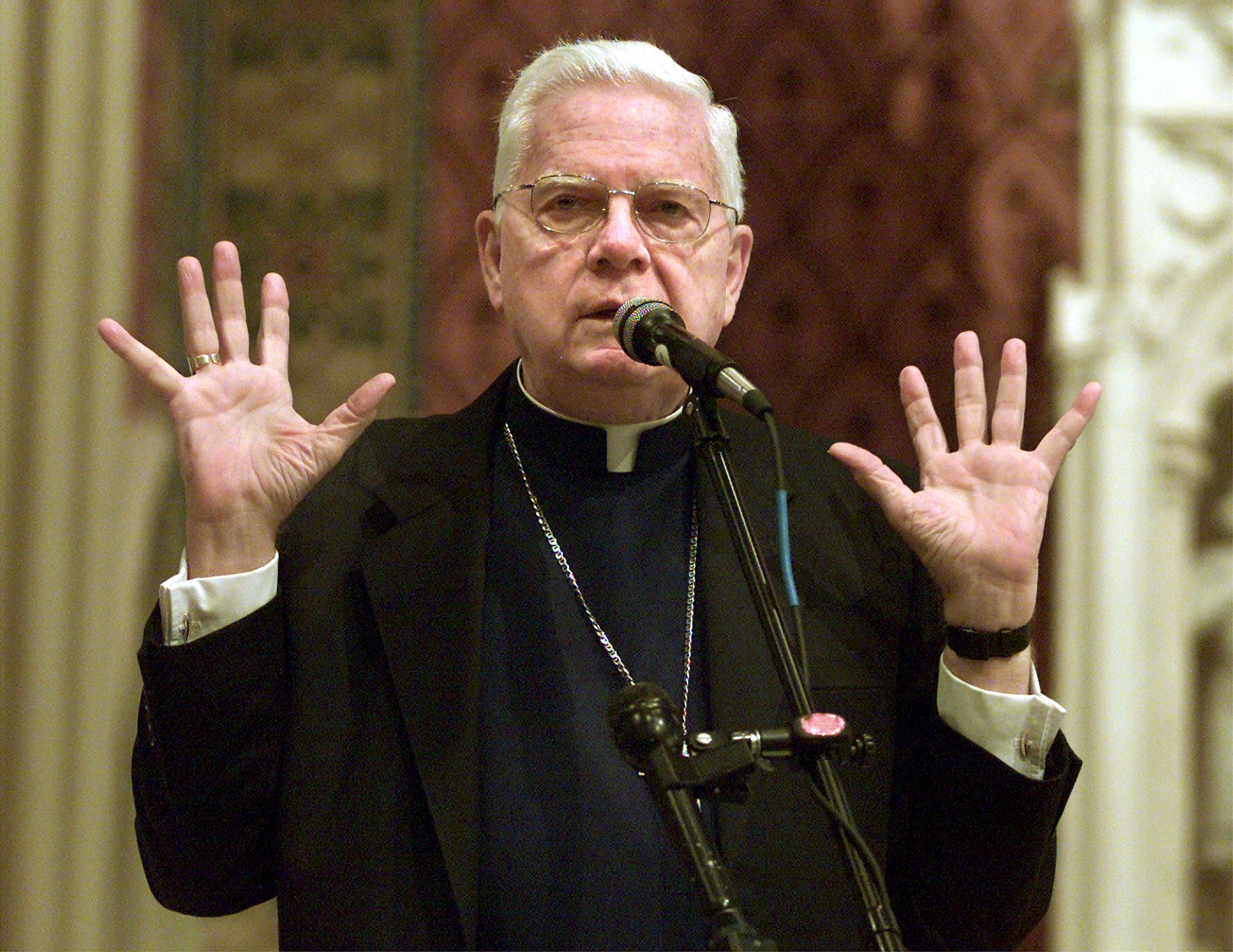 Cardinal Bernard Law has died at the age of 86 in Rome. The Vatican confirmed his death in a one-line news release on Wednesday that read: "Cardinal Bernard Law died early this morning after a long illness."
Law was once an influential figure in the U.S. Catholic Church but fell from grace in 2002 after he used his power to protect priests involved in a widespread pedophilia scandal.
Social media Wednesday erupted with tweets condemning him and celebrating his death. But who was the disgraced cleric, and what's his story?
Who was Cardinal Bernard Law?
Bernard Law was born on November 4, 1931, in Torreón, Mexico. After studying medieval history at Harvard, Law traveled extensively before arriving in Boston in 1984, following his appointment as archbishop of the third-largest U.S. diocese, according to an obituary in The New York Times.
And just one year after Law's appointment, Pope John Paul II promoted him to cardinal.
Law was known as a rigid conservative who quickly climbed the ranks, and over the next 17 years in Boston, he became one of the most influential figures of the Catholic Church, according to the Times.
Why was he disgraced?
In January 2002, a child molestation cover-up scandal erupted in Boston that shook the foundation of the Roman Catholic Church and destroyed Law's career and reputation.
The Boston Globe's Spotlight team began a series of rigorous investigations after a priest named Rev. John Geoghan was suspected to have used his power to abuse up to 130 boys. The first story, titled "Church allowed abuse by priest for years," was published on June 1, 2002.
The articles accused Law of moving Geoghan from parish to parish in an attempt to cover up his pedophilia crimes.
Over the following months, Spotlight obtained hundreds of court documents that demonstrated a systematic pattern of church leaders shifting suspected pedophile priests from parish to parish, rather than reporting them to law enforcement or dismissing them. Over 30 years, Geoghan was found to have been relocated throughout six Boston parishes by the cardinal in an attempt to conceal his crimes.
The Globe wrote 600 stories on their investigation in 2002, which ultimately resulted in the removal of dozens of priests. The cardinal also cooperated with police to identify 80 further priests accused of abuse.
In December 2002, Law was issued a subpoena requesting that he appear before a grand jury that was investigating "possible criminal violations by church officials who supervised priests accused of sexually abusing children," according to the Boston Globe. He resigned later that month as the archbishop of Boston.
Since then, thousands of people have come forward with claims that they were molested by priests in the archdiocese. To this date, a total of around 11,000 victims have spoken out about 4,400 pedophiles in the Catholic Church.
The six Boston Globe investigative journalists won a Pulitzer Prize for their outstanding story, and became the subject of the Oscar-winning 2015 film Spotlight.