Who Is Cardinal George Pell? Top Pope Francis Adviser, Vatican Official Charged With Child Sexual Assault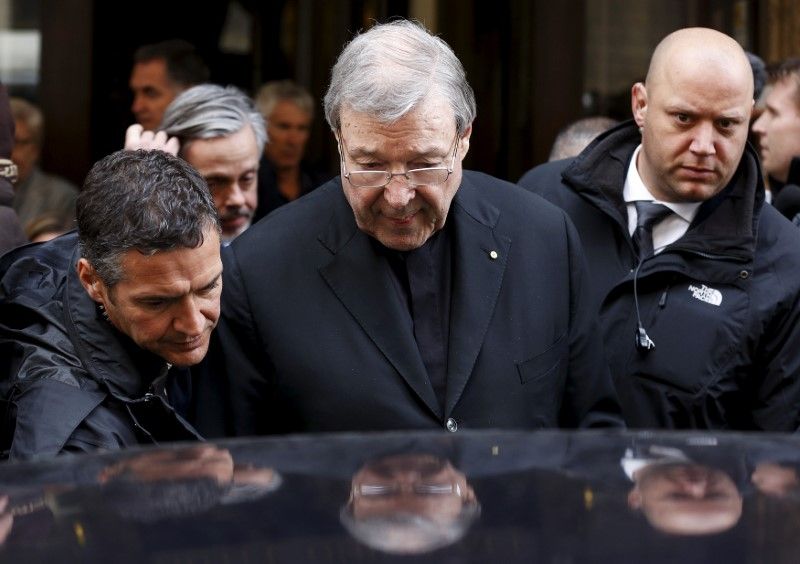 Cardinal George Pell, Australia's highest-ranking Catholic and the third-highest-ranking official at the Vatican, was charged by Victoria Police on Thursday with multiple counts of sexual assault.
Pell, who is responsible for the Vatican's finances and is a close adviser to Pope Francis, is the highest-ranking Vatican official to face charges in the Catholic Church's long-running sexual abuse scandal. He faces at least three child sex assault charges, including at least one count of rape, according to The Sydney Morning Herald.
Born in the state of Victoria, Pell studied in Rome before being ordained as a priest in 1966. After being appointed to the Australian Catholic Church's most senior position, the Archbishop of Sydney, in 2001, he was selected by Pope John Paul II for the Sacred College of Cardinals in 2003.
Related: Canada's Justin Trudeau asked the pope to apologize for residential school abuse
News that Pell was being investigated by the police first emerged in February 2016 following a parliamentary inquiry and royal commission into institutional responses to child sexual abuse.
Appearing before the royal commission, Pell admitted to "catastrophic failures" on behalf of the Catholic Church in response to child sexual abuse. But he has maintained his innocence in the face of accusations against him.
In May, a book by Australian journalist Louise Milligan, titled Cardinal: The Rise and Fall of George Pell, detailed fresh allegations against him. The cardinal's office in Rome called the book "an exercise in character assassination."
The Catholic Archdiocese of Sydney said on Thursday that Pell "strenuously denies" the charges. Australia does not have an extradition treaty with Rome, but the Archdiocese said that Pell would return to Australia from his residence in Rome imminently: "He said he is looking forward to his day in court and will defend the charges vigorously."
Pell is due to face Melbourne Magistrates Court on July 18 for a filing hearing.