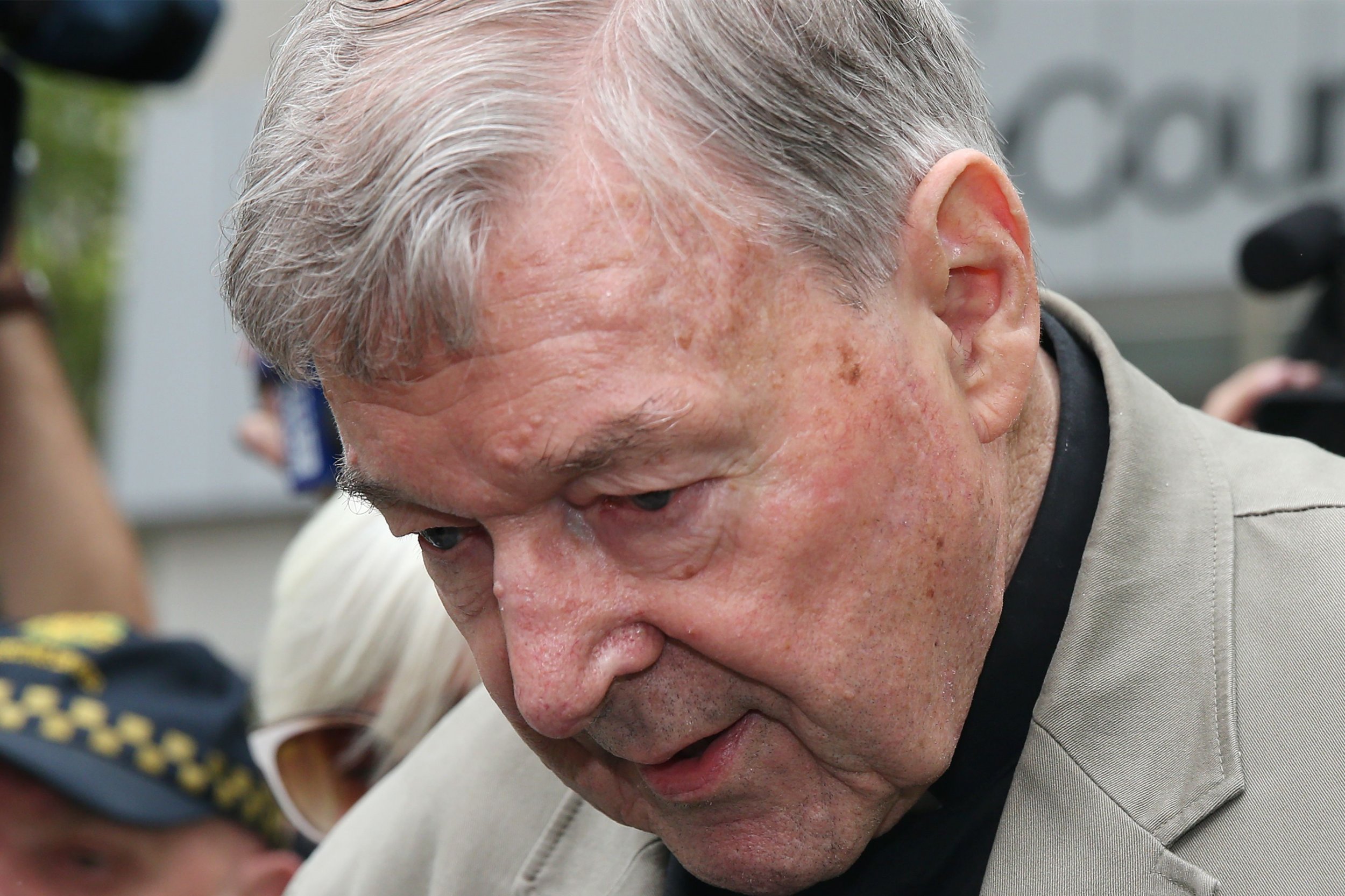 A group for survivors of child sexual abuse in the Catholic Church said the conviction of Cardinal George Pell—a papal adviser and the most senior member of the church to be found guilty of molesting children—in Australia shows the institution "is incapable of change from within."
Pell, 77, was convicted in December of sexually abusing two choir boys in a room at Melbourne's St. Patrick's Cathedral in 1996, the Associated Press reported.
The verdict is only emerging now because it was kept secret to avoid prejudicing a potential second trial of Pell over separate allegations, which ultimately did not go ahead after prosecutors decided on Tuesday not to pursue them.
The former Vatican treasurer had fended off multiple allegations of sexual abuse until now. His legal team has already lodged an appeal against the verdict, which could yet be overturned by a higher court in Australia. Pell, who awaits sentencing, maintains his innocence.
David Greenwood, secretary of the U.K.-based Minister and Clergy Sexual Abuse Survivors (MACSAS), welcomed the conviction and said the Catholic Church could not be trusted to reform itself of endemic child abuse by clergy.
"We have seen this cycle of denial, cover-up and conviction play out countless times, each time causing our members enormous distress," Greenwood told Newsweek.
"We have tried to work with and encourage Catholic organisations to make changes to their treatment of children and survivors of abuse but have been rebuffed. It has become clear to us that the Catholic Church is incapable of change from within.
"Only governments and prosecutors around the world can challenge them effectively. We have seen the Pennsylvania and Australian authorities take a lead on this. We encourage all countries to follow.
"Criminals in the Catholic Church must be treated in a nondeferential way as any other criminal."
Neither of Pell's victims, who were 13 years old at the time of the crime, have been named. One gave testimony to the court and was accused by Pell's lawyer of fantasy, BBC News reported. The other victim died of a drug overdose five years ago.
In a statement, Pope Francis's office said it was saddened by the news and that it awaits the outcome of the appeals process. It also said that until the final verdict, Pell is "forbidden, as a precautionary measure, from continuing in his ministry and from having contact with minors in any form."
The statement said: "It is painful news that, we are well aware, has shocked many people, not only in Australia. As already stated on other occasions, we reiterate the utmost respect for the Australian judicial authorities.
"In this respect, we now await the outcome of the appeal process, recalling that Cardinal Pell has reiterated his innocence and has the right to defend himself to the last degree.
"While waiting for the final judgment, we join the Australian bishops in praying for all the victims of abuse, reaffirming our commitment to do everything possible so that the Church is a safe house for everyone, especially for children and the most vulnerable," reported The Guardian.
Broken Rites Australia, a group for church abuse survivors, declined to comment on the Pell case.