The Cardinals Will Draft Baker Mayfield—At Least, That's What a Psychic Says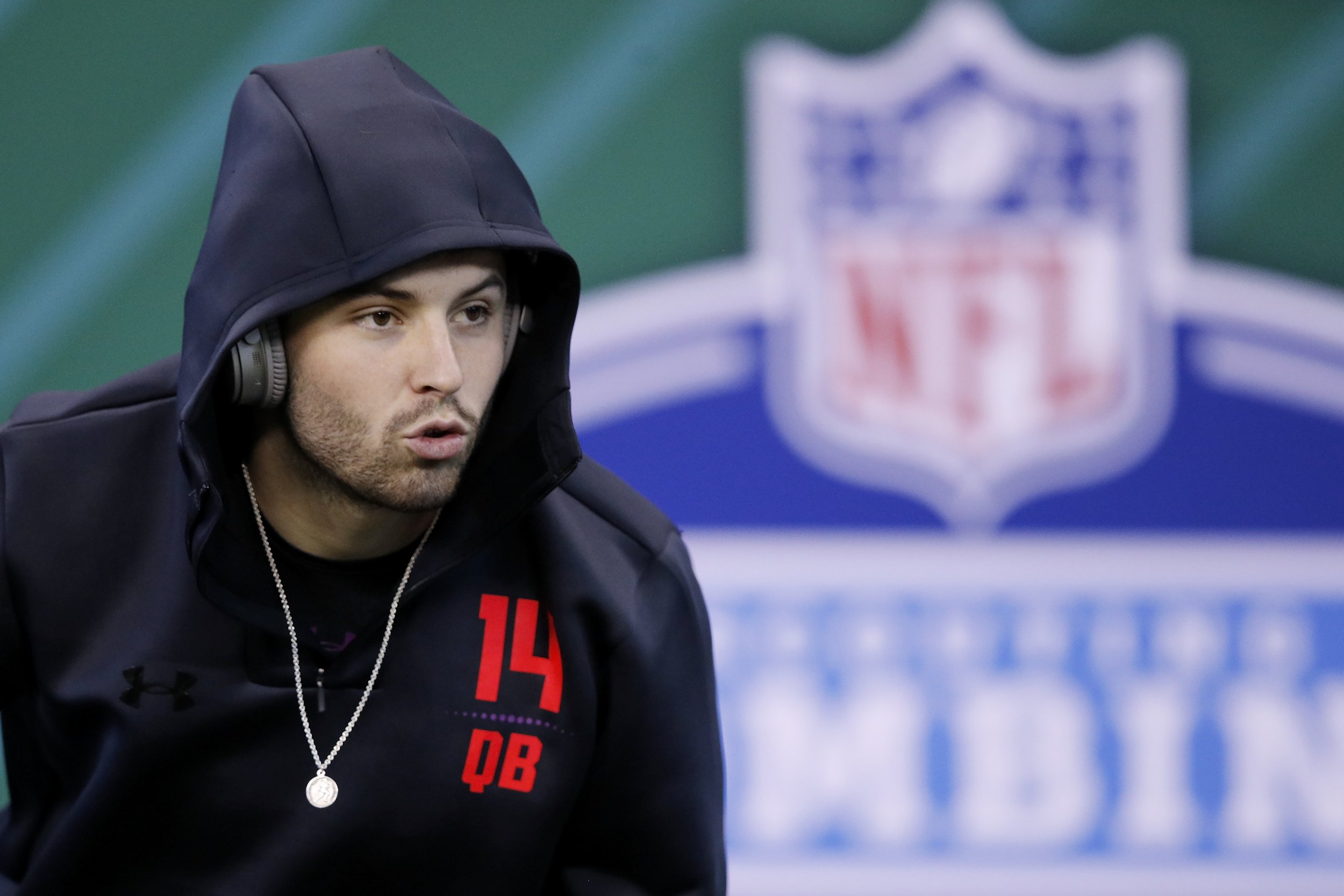 The NFL draft is still two weeks away but Baker Mayfield looks to have already received a clear indication of what the selection process will hold for him.
At the NFL Combine, Mayfield, a potential first-round draft pick, sat down with Lee Ann Cornell, a psychic from the Pyramid of Enlightenment, who told him he would be picked by the Arizona Cardinals.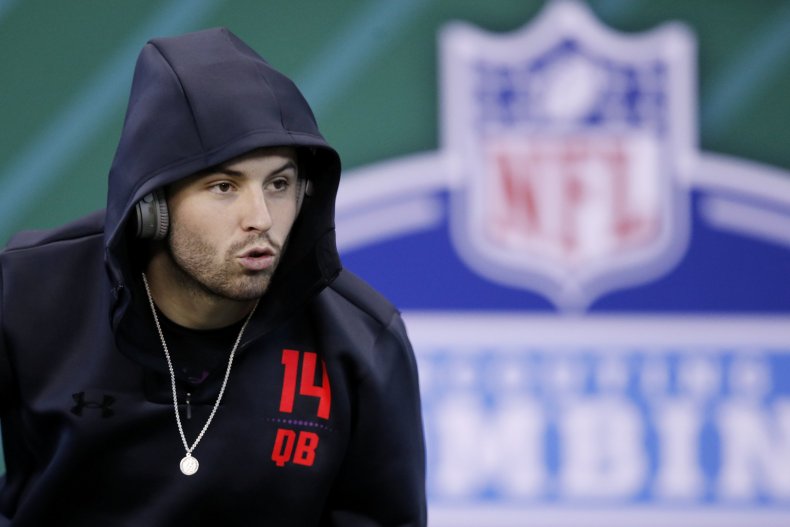 A video published by the NFL on its Twitter account shows Mayfield initially looked reluctant to believe Cornell, before being described as a high-energy individual who strongly dislikes people who lack productivity.
The look on Mayfield's face suggests he believes the psychic is telling the truth. The former Oklahoma Sooners quarterback is visibly shocked when Cornell analyzes his personality and future by turning a series of cards.
According to the psychic, the Texas native will become a very wealthy person after becoming a NFL player—admittedly, something the majority of fans could have worked out for themselves—and predicted Mayfield will be very successful in his rookie year.
The latter point in particular stirred the 23-year-old's interest, with the video showing Mayfield asking whether a successful first year in the NFL translates into a successful season for his team.
Cornell then read Mayfield's palm, from which she claimed to have gleaned that he grew up in a fairly privileged environment and that he would not let a big NFL deal go to his head, as well as pointing out that the former Texas Tech student is at ease when talking to the media.
Toward the end of the video, Cornell asked Mayfield to pick from a large set of cards to reveal the team she predicted he would be picked by, leaving the quarterback in utter disbelief upon finding out the team in question are the Arizona Cardinals.
According to the Mock Draft Tracker, Mayfield is the fourth-most selected players by the Cardinals. Arizona fans must hope Cornell's prediction turns into reality as she told Mayfield she saw him reaching a Super Bowl in the future, which the Cardinals have not reached since 2008.
The Cardinals Will Draft Baker Mayfield—At Least, That's What a Psychic Says | Sports