Cards Against Humanity Co-Founder Max Temkin Steps Down Amid Toxic Workplace Claims
One of eight Cards Against Humanity co-founders has stepped down after the viral game's employees claimed he promoted a toxic workspace. Max Temkin officially left the board game company in early June, and Cards Against Humanity released a statement about his absence on Tuesday.
"Starting on June 6, several of our former employees posted reports on social media about a toxic work environment in our Chicago office," the statement began. "Many of them centered on one of our eight co-founders, Max Temkin, who led that office. We immediately began an internal investigation."
The company announced adjustments that saw Temkin step down from his office on June 9. They also hired specialists to reform the company's HR department for transparent hiring as well as started bias training with an outside company, the press release revealed.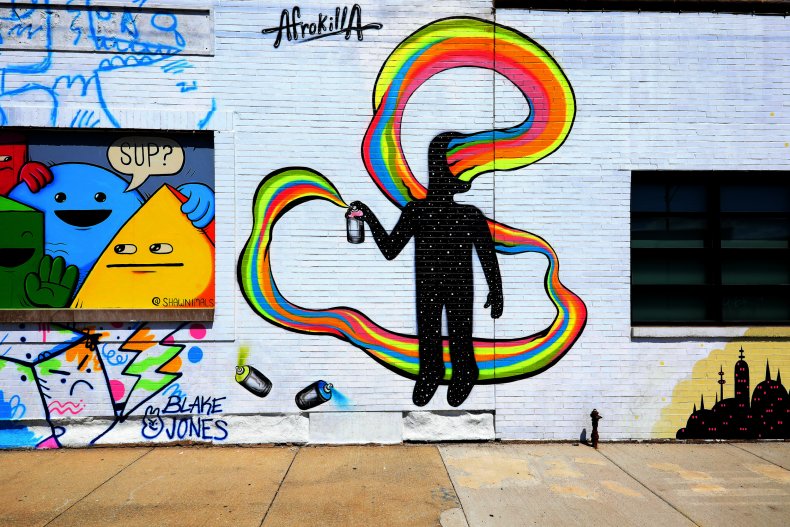 The statement comes after tweets from former employees exposed Temkin for toxic behavior and allegedly promoting a racist work environment.
Theresa Stewart was the first former employee to speak out. In a Twitter thread featuring screenshots of Slack messages, Stewart showed attempts to speak up about racial discrimination and insensitivity in the workplace. All attempts seemed to be silenced by Temkin, she revealed. You can read all of Stewart's allegations in the thread below:
Media Critic Anita Sarkeesian, who formerly knew Temkin well, even wrote a tell-all blog on Medium about his alleged abuses, and the demise of their friendship.
"Workplace abuse and gaslighting is a part of the culture at [Cards Against Humanity]. Things are worse for those Max has direct power over, and they are worst of all for his female employees, who are most likely to suffer real harm from social punishment," she wrote in the post published June 8.
"Women he has employed, and especially women of colour, are legitimately afraid of having their careers sabotaged by speaking out against him. There is a very real, very deep fear of speaking up, because of how much power Max holds."
A prior sexual abuse allegation against Temkin also resurfaced with the conversations. The co-founder initially denied this claim in a Tumblr post in 2014. He reiterated his innocence in a comment to Polygon.
"Today, unfortunately, a false allegation has reemerged and as I have publicly done before, I continue to maintain my innocence," his statement said. "I have never sexually assaulted anyone and I was shocked when this same false allegation was first shared in 2014. In 33 years, no one else has ever accused me of sexual assault or any other non-consensual behavior."
A handful of Cards Against Humanity employees also revealed they'd left the company in mid-June after the conversations surfaced publicly.
Along with the apology for Temkin's alleged behavior, Cards Against Humanity used the statement to release a complete transcript of their interview with Polygon. Questions from the Polygon reporter, Nicole Carpenter, center on the company's HR department, past complaints and Temkin's leadership. The interview took place via email, Cards Against Humanity told Newsweek.
In it, the company admitted to reducing Temkin's powers years ago when staff raised complaints.
"A few years ago, we reduced Max's managerial duties in response to complaints from staff, but it is now clear that we did not fully appreciate the severity of the problem," the response reads. "We are incredibly sorry, and we know our apologies are not enough. Max has stepped down from the company and will no longer interact with staff."
Newsweek reached out to Temkin for comment but didn't hear back at the time of publication.
The company often preaches democratic ideals and even launched a campaign against President Donald Trump called Cards Against Humanity Saves America. In it, they purchased a plot of land along the America/Mexico border to slow Trump's plan to build a wall.
They've also shown support for Chicago's Black Lives Matter protesters in offering free meals from their Chicago Board Game Cafe during protests aiming to defund the Chicago police.
While Temkin is no longer working in the Cards Against Humanity offices and will have no interaction with staff, he's still a one-eighth shareholder of the company, Polygon's article, published Tuesday, stated.
This article was updated to include Temkin's statement on alleged sexual abuse.