10 Companies That Let You Create Your Own Job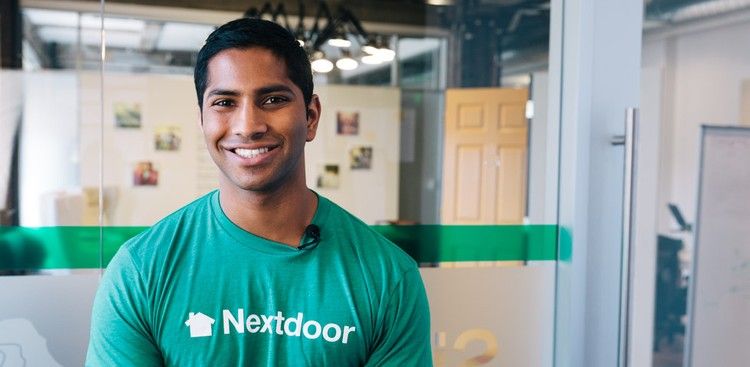 Sometimes you just aren't sure which career direction you want to go in, or you find a company you love but don't see an open role that's a fit for you. Well, no more worries. Many of our partner companies offer general applications that give you the chance to apply for all of the company's openings—or even to propose yourself for a position they didn't even know they needed.
Regardless of your experience or background, here's your chance to apply to an awesome company. Take a look at these 10 companies, find one you're passionate about, and send in your application. You might find yourself landing a job with a title you didn't even know existed.
1. The Wall Street Journal
This global publication that covers business, politics, technology, and culture is looking for all types of newsroom staff in multiple locations.
2. Nextdoor
Nextdoor is a private social network, allowing people to build happier, safer communities and connect with their neighbors online. Join its San Francisco community by submitting your general application now.
3. Marriott International
Marriott is a leading travel company that offers a broad portfolio of brands and hotel experiences and is always looking for new employees around the world.
4. Rubicon Project
As an industry-leading digital advertising company that's working on automating the buying and selling of global online ads, Rubicon Project is always looking for engineering talent to join its San Francisco team.
5. Dow Jones
Want to help a top global news organization deliver unrivaled quality content to millions of consumers and organizations? Submit your application to one of Dow Jones' many departments now.
6. eMarketer
This digital research firm provides marketing data, insights, and perspectives to the world's top brands, agencies and media companies—and needs more help doing it. Quick—throw your hat in the ring!
7. Zappos
Zappos isn't only changing the face of online shopping—it's also changing the way companies think about hiring. By submitting your application to a Zappos department, you become an "Insider"—meaning your application will automatically be considered when new positions open up, often before other people even know about them.
8. Twice
If you're passionate about fashion and the sharing economy, get in on the action at Twice, an online marketplace where people buy and sell lightly used clothing and accessories.
9. Networked Insights
This marketing analytics platform is harnessing the power of social media to help its customers market more intelligently. Get your application in today to bring your skills to the team.
10. Chartbeat
Chartbeat provides real-time traffic and audience-behavior data, showing publishers who's on their site and how they're engaging with their content. Intrigued by this data-loving crew? Share why you'd be uniquely great so they can keep you in mind for future openings!