10 Dream Jobs You Didn't Know You Could Have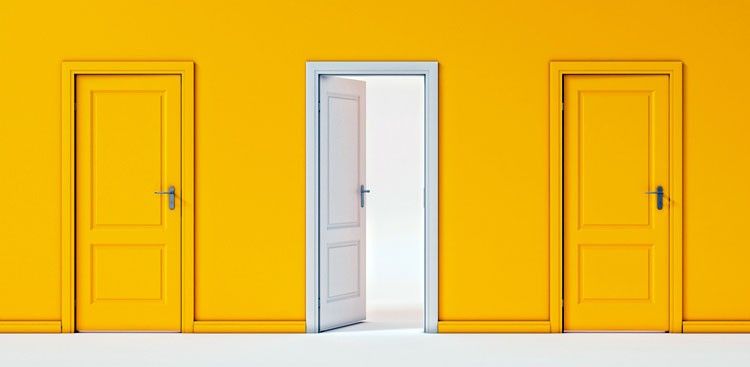 All of us have different criteria when it comes to finding our dream job. For some of us, working in a position that combines our biggest passions would be ideal. For others, how "dream-worthy" a job is depends on the number of people we could directly impact.
Regardless of how you define the standards for your dream career, here's a list of desirable jobs that just might be the right match. Some of them have unconventional—but fun—role descriptions, while others have opportunities to directly influence people. And, of course, we've included dream jobs that you probably didn't know existed (professional matchmaker, anyone?).
1. News Feed Consumer Product Marketing Manager
Facebook, San Francisco
How many times in the past week have you found yourself scrolling through Facebook's News Feed at work? More than a few, we're guessing. What if—instead of secretly visiting Facebook only when your boss isn't looking—browsing through your News Feed was your job? That's exactly the responsibility of Facebook's News Feed Consumer Product Marketing Manager. You'll be in charge of defining and implementing the 2015 worldwide marketing plan for over a billion people's News Feed experience.
2. Senior Marketing Content Writer and Editor, Traveler
HomeAway, Austin
Attention lovers of traveling and writing: The job you've always dreamed of has been posted. HomeAway—the leading online marketplace with vacation homes in over 171 countries around the world—is hiring a Senior Marketing Content Writer and Editor to lead the production of content for the travel industry.
3. Matchmaker, East Coast
Three Day Rule, Multiple Cities
Are you a hopeless romantic with a strong desire to connect people and help them find love? As Three Day Rule's Matchmaker, that will be your main responsibility. You'll be joining a team that—apart from being passionate about disrupting the matchmaking industry—wants to make a direct impact on people's lives. To all social butterflies and people with a heart for service: This just might be the job you've always wanted.
4. Ambassador Program Coordinator
Prezi, San Francisco
Do you love technology as much as you love people? As the Ambassador Program Coordinator at Prezi, you get the best of both worlds. While you'll spend plenty of time exploring the cloud-based 3D presentation software, you'll also spend plenty of time recruiting and selecting university students for the company's global Ambassador Program. Apply now if you'd like to mentor driven students and change the way ideas are developed and shared.
5. Full Stack Software Engineer
PaperG, Seattle
Over 100 publishers and agencies choose PaperG, over 10,000 advertisers trust PaperG, and over 100,000 campaigns run on PaperG. In other words, if you're the Full Stack Software Engineer at PaperG, your implementations will be used by quite a large number of people. This is a perfect opportunity for any programmer hoping to become a key member of a fast-growing team and push a company to new heights.
6. Presentation Designer
Praytell Strategy, New York
If have a knack for creating layout designs and aesthetically pleasing presentations, then don't miss the chance to apply to Praytell Strategy's freelance Presentation Designer position. The fast-growing communications agency is blending traditional PR with modern social media and digital presence and wants someone to go above and beyond with its communications design.
7. Communications Associate
DogVacay, Los Angeles
Rejoice, animal lovers: DogVacay, an online platform connecting pet owners with dependable pet sitters in cities all across the country, is seeking someone to build national awareness and establish leadership in pet care marketing. You'll create publicity among potential customers and care providers, while assisting the communications team with story pitches and press releases. In other words, if you love interacting with people as much as you love interacting with pets, this could be the perfect position.
8. Software Development Intern
GrubHub, New York
If you're a student pursuing a computer science degree, we're guessing that, at one point or another, you'd like to intern for a widely recognized tech company. With around 30,000 online and mobile ordering restaurants in more than 800 cities, GrubHub definitely qualifies. The nation's leading online and mobile food ordering company is hiring Software Development Interns for its 12-week summer program. Apart from working on a product alongside amazing developers, you'll enjoy great perks like rooftop happy hours and tons of free food.
9. Bar and Restaurant Manager
The Standard, Los Angeles
Want to be surrounded by a great staff, innovative DJs, and groups of guests that love to have a good time? If so, the Bar and Restaurant Manager position at The Standard—a collection of boutique hotels—could be your calling. Apply now if you'd like to deliver a smashing good time to people—while having a smashing good time yourself.
10. Product Marketing Summer Intern
Quantcast, San Francisco
As the Product Marketing Summer Intern at Quantcast, you'll have the opportunity to really make an impact. The digital advertising company is looking for someone who's passionate about leading-edge technologies and has a desire to become the "voice of the customer." You'll have the chance to own and drive adoption for all product areas central to Quantcast's growth strategy. Something else to consider? Successful interns will be considered for long-term, full-time employment.