Caregiver Caught on Video Allegedly Pushing, Smacking and Roughing Up Disabled Boy
A Florida caregiver was caught on video pushing, kicking and dragging a disabled 12-year-old, police said.
Six videos caught on home surveillance allegedly showed Julie Carter, 62, hurting the boy, who uses a wheelchair, over a period of four hours on April 12. The child's mother called authorities Friday after reviewing the footage, The Orlando Sentinel reported.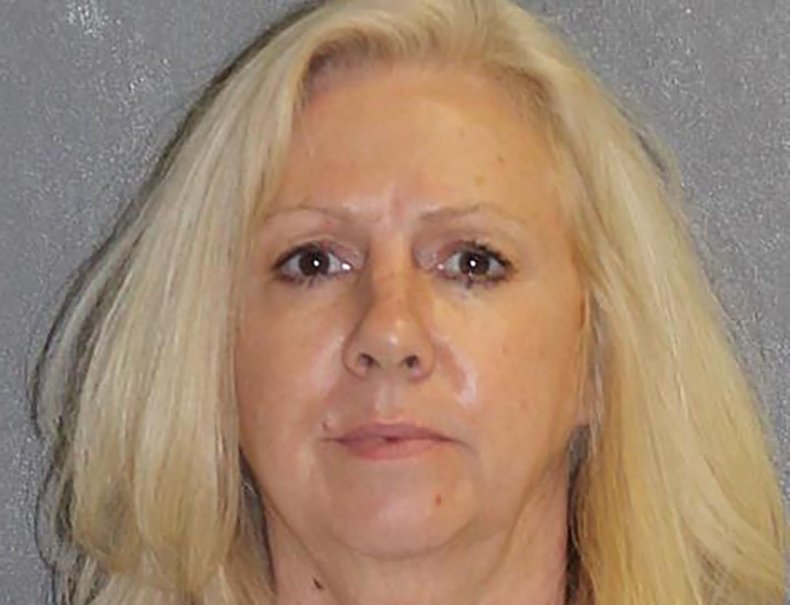 A police report said Carter was employed through Maxim Healthcare Services and has cared for the boy for nearly three years. The 12-year-old boy, who is diagnosed with COACH Syndrome and requires 24-hour supervision, cannot speak and has limited mobility.
The mother told authorities that she saw video of Carter strike, grab, kick and push her son during a four-hour period, Port Orange Police said.
One video reportedly showed Carter smack the boy twice across the face and head after he reached for a bowl of food in her hand. The police report said that 10 minutes later, Carter pushed the boy off the couch to the ground, where he struck his head on the leg of a piece of furniture.
In a second video, Carter is allegedly seen dragging the boy in a walker while he is in a position that puts pressure on his windpipe. "[His mother] describes the position as being very painful to [him], and has the possibility of blocking his windpipe," Officer Diego Munoz wrote in the report, according to The Orlando Sentinel.
Another video shows Carter being rough with the boy while she changed his diaper, WFTV reported.
Port Orange Police did not immediately respond to a request for comment.
Police said they interviewed Carter, who reportedly said she did not remember hurting the child. Carter told police that the boy had been difficult throughout the night but claimed she did not think she had been rough with him.
Carter has worked with Maxim Healthcare Services as a certified nursing assistant since May 2013. Spokeswoman Rebecca Kirkham told Newsweek that Carter has been terminated following the allegations.
"We are deeply troubled by these allegations…The care and safety of our patients is our highest priority, and we take the trust they place in us very seriously," Kirkham said in a statement.
"We will continue to lend our full cooperation to the local authorities as they investigate this matter," Kirkham said. She added that Maxim Healthcare had conducted a comprehensive background check before Carter was hired and that nothing in the reports had given them "cause for concern."
Carter was booked into Volusia County Jail on April 13 on one count of battery and one count of child abuse, according to jail records. She has since been released on bail.