Cargo Ship Found Adrift Carrying Almost 1,000 Migrants Docks in Italy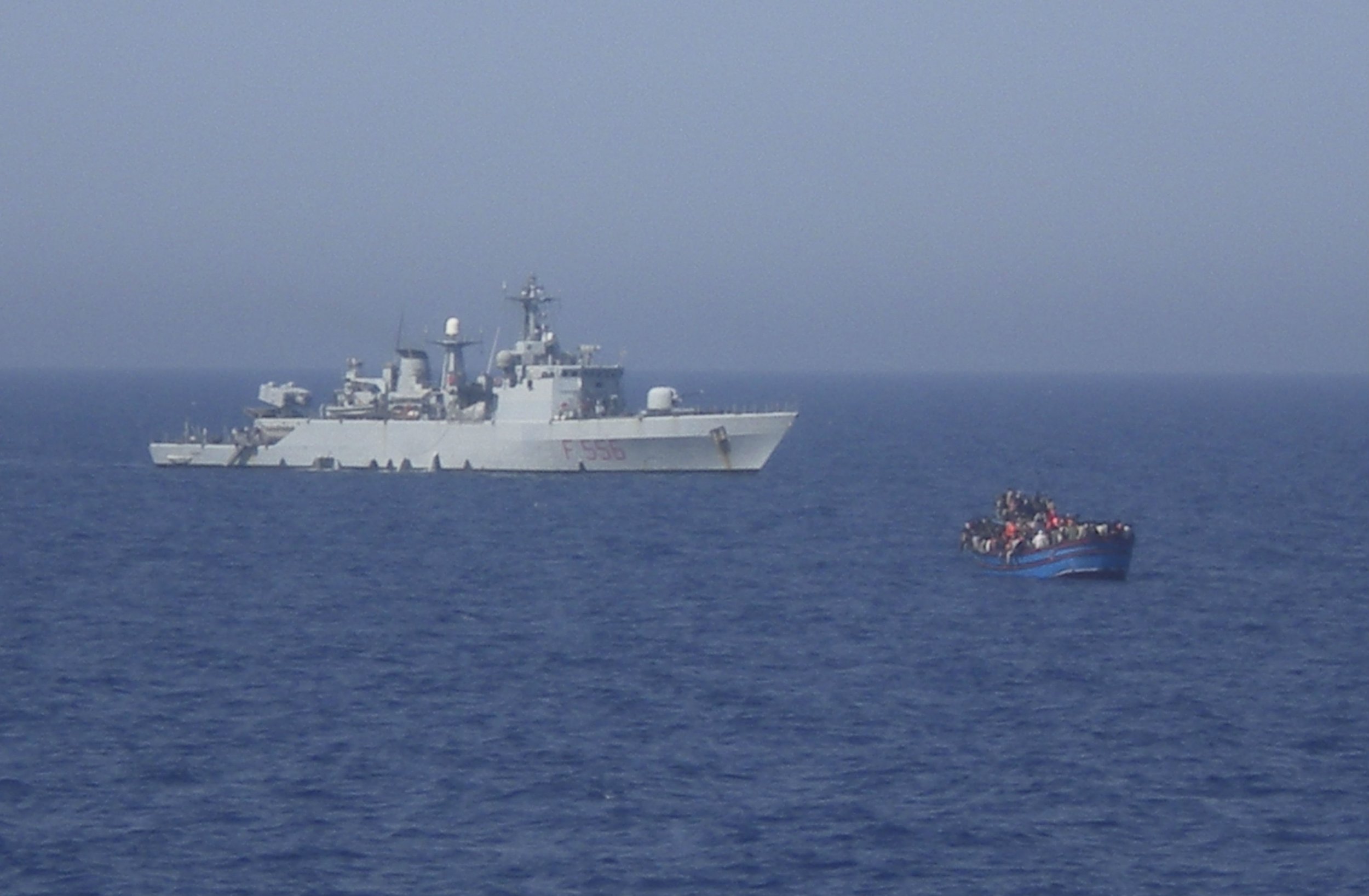 A cargo ship carrying almost 1,000 migrants that sent out a distress call on Tuesday has safely docked in Italy.
The 970 migrants aboard the Blue Sky M ship are believed to be mainly Syrian and include a heavily pregnant woman, AFP reports. The ship was apparently abandoned by its crew and was intercepted after it was found "drifting" towards to the Croatian port of Rijeka.
Blue Sky M arrived at Gallipoli, Italy, at around 0230 GMT on Wednesday morning and was greeted by a fleet of ambulances, the BBC reports. Authorities will now investigate how hundreds of migrants were able to remain hidden on the ship, despite passing an inspection by the Greek navy.
The cargo ship flew the Moldovan flag and was rescued by a frigate, a Greek navy helicopter and two patrol vessels, according to the BBC. The ship sent out a distress signal while it was in Greek waters on Tuesday, with unconfirmed reports that there were armed people on board the ship. There were "no (mechanical) problems and nothing suspicious on the boat", a port spokeswoman told AFP. Greek authorities have also said no one was in danger.
After its inspection, Blue Sky M continued its journey, but was intercepted by the Italian coastguard, who suspected it of carrying illegal migrants. The incident comes several days after an Italian ferry, the Norman Atlantic, burst into flames, killing 13 people on board.
Italy is bearing the brunt of an influx of migrants fleeing war and turmoil in Africa and the Middle East by boat, searching for safety and a better life in Europe. Over the Christmas period, the Italian authorities have picked up 2,300 people from migrant boats, bringing the total numbers of North African migrants registered in Italy to 170,000, the BBC reports.
After a year of rescuing migrants at sea, the Italian navy's search and rescue operation, Mare Nostrum, was scaled down in October and replaced by Triton, run by the EU borders agency Frontex. However, the Italian navy said they would continue to work in conjunction with the EU.
A report from the United Nations High Commissioner for Refugees (UNCHR) said 2014 saw record high numbers of people making the often treacherous journey by boat, with the highest number of migrants seen in the Mediterranean. Nearly 350,000 made the voyage between January 1 and December 1 this year and 4,270 have died while doing so. The 2014 numbers were driven by the ongoing civil war in Syria, which has displaced millions of people.