Caris LeVert Suffers Gruesome Injury, NBA Stars Rally in Support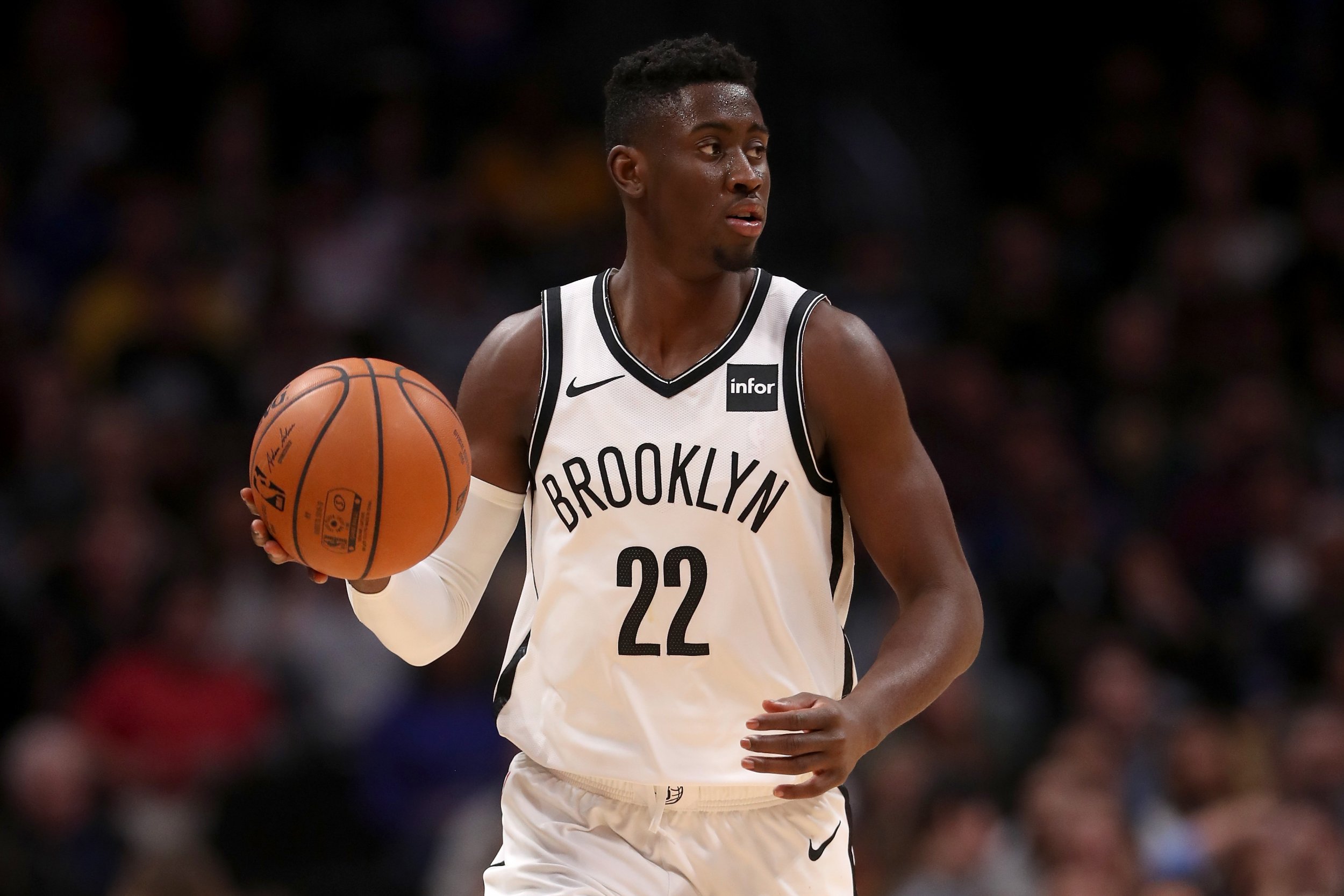 Brooklyn Nets guard Caris LeVert suffered a gruesome injury on Monday night against the Minnesota Timberwolves.
LeVert, the 20th overall pick of the 2016 draft, collided with Jeff Teague with just seconds left in the first half, coming down hard on his right leg. The injury immediately appeared very serious, as LeVert covered his face in pain while medics attended to him.
Players from both teams huddled together, while a stunned silence fell over the Target Center.
"There were really just no words," Nets forward Joe Harris was quoted as saying by Associated Press. "We didn't talk even when we came in at halftime. There's nothing really to be said. You could just feel it, the emotions from everybody. Guys were crying coming in, it was really that horrific just to see."
The extent of LeVert's injury was not immediately known but the Nets confirmed the 24-year-old was taken to a hospital in Minneapolis for a full evaluation.
The incident brought up memories of similarly gruesome injuries, such as the ones Paul George and Gordon Hayward suffered in 2014 and in the first game of last season, respectively.
Timberwolves point guard Derrick Rose was on the court for both of those injuries and also witnessed the LeVert incident.
"It's always terrible to see something like that," Rose, who has undergone four separate knee surgeries in his career, was quoted as saying by ESPN.
Rose added LeVert would be in his prayers. He was not the only NBA player to send his best wishes to the unfortunate Nets guard.
LeVert has overcome serious injuries in his career already. His junior and senior years at Michigan were both curtailed by injuries and he was forced to sit out part of his rookie campaign in the NBA as he recovered from foot surgery.
However, the Ohio native had beaten the issues to establish himself as one of the most promising young players in the NBA this season. He arrived into Monday night's fixture averaging 19 points, 3.7 assists and 4.2 rebounds per game. LeVert had 10 points, five assists and four rebounds at the time he was taken off the court.
Without him, the Nets lost 120-113 and slid to 6-8 after a second consecutive defeat. The Timberwolves, meanwhile, remain second-bottom in the Western Conference with a 5-9 record, but have at least managed to interrupt a five-game losing streak.