A billionaire investor and former presidential adviser unloaded nearly $31.3 million in a steel-related stock company just days before President Donald Trump announced he would impose steep tariffs on foreign steel and aluminum—news that sent stock markets tumbling around the world.
Between February 12 and February 22, three of Carl Icahn's companies happened to place four sell orders amounting to $31,277,063.43, according to a Securities and Exchange Commission filing. The filing was first reported by the liberal news site ThinkProgress.
At the time, Icahn owned more than 5 percent of Manitowoc Company Inc.'s shares. Manitowoc Company Inc. is a "leading global manufacturer of cranes and lifting solutions" based out of Wisconsin, according to its website. Manitowac Cranes describes itself as one of the "largest providers of lifting equipment for the global construction industry."
Trump didn't announce his plan to impose a 25 percent tariff on steel and 10 percent on aluminum products until Thursday, one week after Icahn's final transaction.
That was great timing for Icahn, but it caught the markets off guard. The announcement sent the stock market sliding. The Dow Jones industrial average plunged more than 400 points, a 1.7 percent drop, by the closing bell on Thursday. The Standard & Poor's 500 index and the NASDAQ Composite were also down about 1.3 percent.

Manitowoc Co.'s stock also took a beating, dropping 6 percent on Thursday, according to Reuters, which lumped the company in with Caterpillar Inc. and Boeing as "major consumers of steel."
On February 16, Commerce Secretary Wilbur Ross issued a statement that he had suggested Trump consider several recommendations regarding steel imports, including a 24 percent global tariff. That statement, however, came four days after Icahn began selling off the Manitowoc stock.
On February 23, a day after Icahn's final sales, Bloomberg reported the president had "told confidants" of his plan to impose steep steel tariffs. In an interview with CNBC on Thursday, Icahn said he hasn't "had much interaction with [Trump] at all in the last four or five months."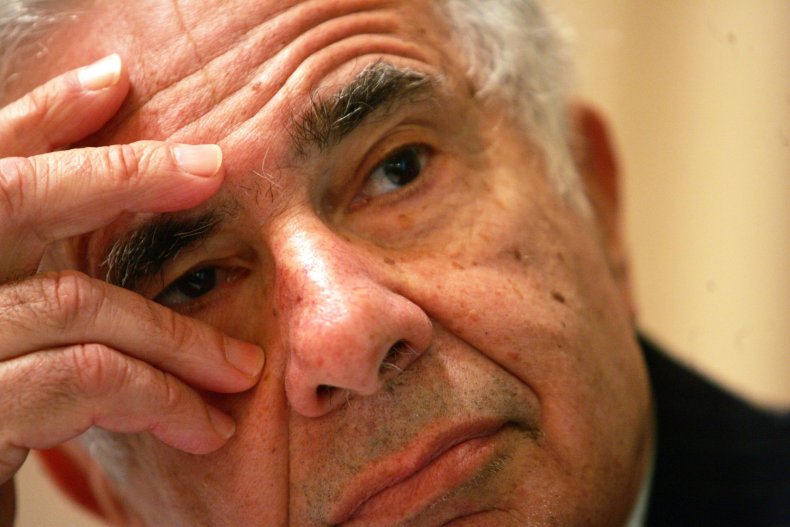 The abrupt Manitowoc stock dump didn't follow any recent pattern for Icahn. He had not sold or purchased any shares in the company between January 17, 2015, and February 11, 2018, according to regulatory findings, ThinkProgress reported. It's unclear if Icahn continued his selloff after February 22: That transaction dropped him below the 5 percent ownership threshold, above which, owners are required to disclose transactions. Icahn's subsequent trades, if there are any, will not require disclosure.
California Congressman Ted Lieu questioned on Twitter whether the transactions were a matter of Icahn's investment acumen or something more nefarious.
"Hmmm, is this a coincidence or did Trump confidant Carl Icahn have insider information?" he tweeted.
Trump-related controversy isn't new for Icahn. He resigned from his role as a Trump adviser on regulatory reform in August, just as several other presidential advisers cut ties with Trump following his response to the white nationalist rally in Charlottesville, Virginia, that left one protester dead.
But Icahn said his decision had nothing to do with Trump blaming that mayhem "on many sides" but instead because he "did not want partisan bickering about my role to in any way cloud your administration," Icahn said in a statement. At the time, several Democratic lawmakers were pressing Icahn for details about his advisory role, saying his personal stakes in biofuels and pharmaceutical industries posed potential conflicts of interest.
In November 2017, three months after the resignation, federal prosecutors in New York reportedly subpoenaed Icahn to learn more about how he advised Trump regarding a biofuels program. The U.S. attorney's office told Newsweek on Thursday no charges had been filed against Icahn related to that case or any other.