This morning, Carl Weathers was trending on Twitter--something not all that common for the 72-year-old actor. The reason was only partly because his character Greef Karga finally returned to The Mandalorian; it was more so because Weathers directed the fan-lauded episode, the first time he's done so for the show.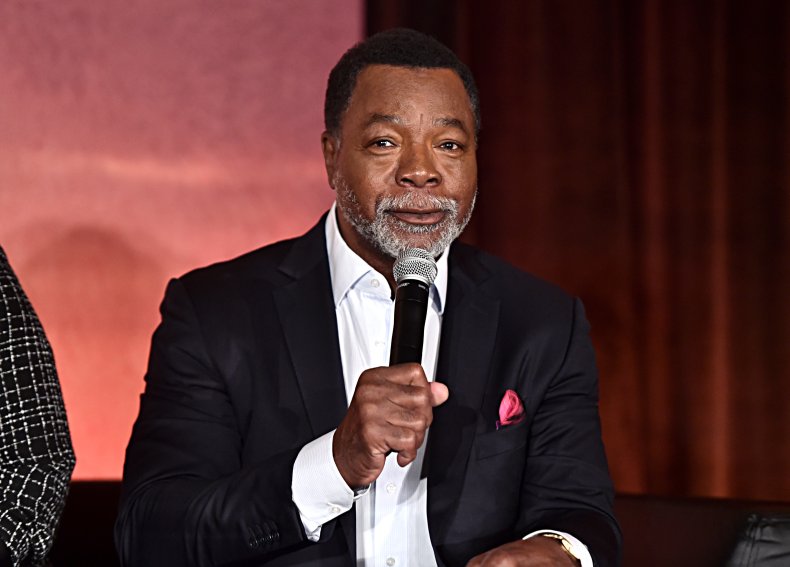 But acting and directing is just one of many talents Weathers has displayed in a life spent mostly in the spotlight. Long before he was Greef Karga on The Mandalorian, and even before he was Apollo Creed in the Rocky franchise, Carl Weathers was a star athlete. During high school in his hometown of New Orleans, he competed in a variety of sports before graduating in 1966, but he especially excelled at football. Taking advantage of those skills, he went on to play college football, becoming a letterman while a defensive end at San Diego State University.
After college, Weathers signed with the NFL's Oakland Raiders in 1970, where he played as a linebacker for seven games his first year. After playing in only one game for the Raiders in 1971, Weathers was released, and he moved on to the Canadian Football League, where he played for the B.C. Lions from 1971-1973. But it was during the off-seasons that he pursued his new passion--acting. In 1974, he earned a bachelor's degree in drama from San Francisco State University and quickly found work in his new chosen profession.
He went on to film roles in a couple blaxploitation films before landing guest spots on the TV hits Good Times, Kung Fu, and Starsky and Hutch. But it was Rocky that made Weathers a star, even if he walked away from the audition thinking he had made a really bad call in judgment. He was told he would be reading for the role with the movie's writer, but he didn't know the writer was also the star, Sylvester Stallone. Weathers felt the audition went awkwardly. Recalling the moment years later in a 2015 interview with The Hollywood Reporter, he said he announced to those present for the audition that "I could do a lot better if you got me a real actor to work with."
Though he may have unwittingly insulted the film's star, the move won him the part. Weathers claimed Stallone felt the dig was something that the arrogant Creed would say. Rocky, of course, became a huge hit soon after its November 1976 release (approximately since months before the first Star Wars film hit theaters), and Weathers was an instant star. Portraying one of the big screen's most famous boxing stars also led to a friendship with Muhammad Ali, who would play-fight with the actor whenever the two crossed paths.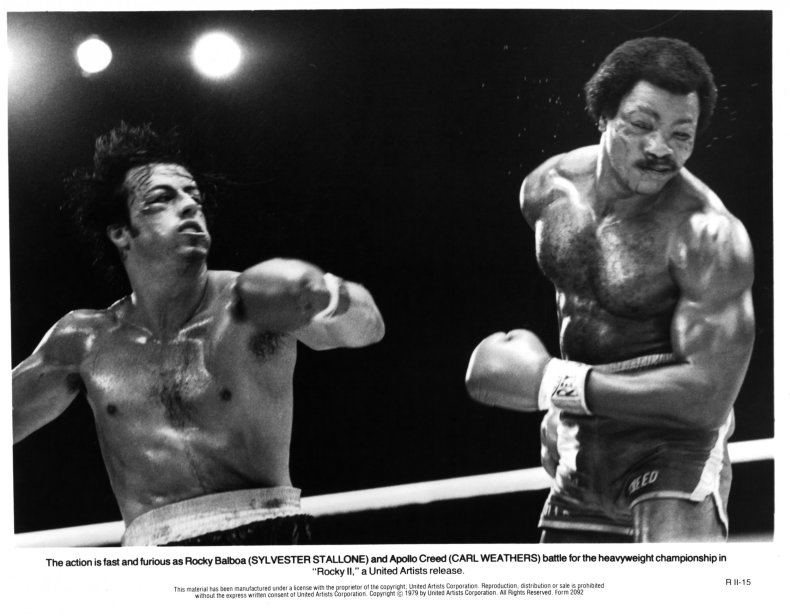 He returned to play Creed in the next three Rocky sequels and found further success in the 1980s starring in a number of action films. One of his most high-profile roles from that period was 1987's Predator, which found him sharing the screen with two future governors--Arnold Schwarzenegger (California) and Jesse Ventura (Minnesota).
During the 1990s, Weathers took another unexpected turn by taking prominent parts in comedies. He starred opposite Adam Sandler in 1996's Happy Gilmore as Chubbs, a former golf star who teaches Happy the finer details of the sport. He reprised the same role four years later, again opposite Sandler, in Little Nicky.
Weathers continued showcasing his comedic talents on Arrested Development in 2004. On the cult hit show, he played a caricature of himself, who's hired by Tobias Fünke (David Cross) to teach him acting, but he mainly rips off the dimwitted Tobias. Shortly afterwards, he had a guest role in two episode of FX's crime drama The Shield.
Before being cast as Greef Karga, who is introduced in The Mandalorian's first season as an untrustworthy leader of the Bounty Hunters' Guild, Weathers found work in commercials for Old Spice, Credit Union of Washington, and Bud Light, as well as voicing a character on the video game Mercenaries: Playground of Destruction.
His nuanced acting work as Karga, though, brings him into the rarefied world of Star Wars. The latest episode, "Chapter 12: The Siege," also proves Weathers the director is quite adept at building tension and handling action sequences. However, this isn't the first time he has sat in the director's chair for a show. He's racked up directing credits on TV shows like Silk Stockings, Sheena, and Hawaii Five-0.
Given how we last saw Greef in "The Siege," it's unclear if we'll see Weathers onscreen again for The Mandalorian. But many fans are hoping he'll at least return behind the camera at some point.