Carlos Ghosn's Escape From Japan in the Dark of Night is Now Legendary—Here's the Rest of The Story
It was a scene unimaginable a year ago, when Carlos Ghosn, once the globetrotting CEO of Renault-Nissan, the auto giant, sat in a Tokyo jail, gaunt, grey and nearly broken. Today, in Beirut after an astonishing escape from Japan, Ghosn held court for nearly two hours in front of more than 200 journalists, angry and defiant at times, sober and thoughtful at others. "It is impossible to express," he said, "the depth of my deprivation [while held ] in solitary confinement in Tokyo."
Often lost in the extraordinary saga of his arrest and eventual escape are the origins of what came to be a war between Ghosn and Nissan, the company he once brought back from the brink of bankruptcy. Once the second largest automaker in Japan, Nissan by the 1990s was overextended and losing market share, both at home and abroad. In 1999, the company entered an alliance with French auto maker Renault. Less than two years later, Ghosn was named CEO of Nissan. Having a foreigner at the top of one of its most storied companies was unheard of in Japan. That was particularly true of Nissan, which had through its history close and occasionally controversial ties to Japan's government. In the 1930s, it moved its headquarters to occupied Manchuria in China, where it made jet engines and trucks for the Japanese army. Japan's puppet state at the time was called Manchukuo, and it was run at the time Nobusuke Kishi--a man who post war would go on to become one of the most powerful members of Japan's conservative Liberal Democratic Party and, eventually, the country's prime minister He is also the maternal grandfather to the current Prime Minister, Shinzo Abe.
After the turn of the century, Ghosn led a turnaround at Nissan, and the company was often hailed in the press as a symbol of a new, open Japan, a country in which a gaijin (foreigner) could now run one of its most high profile companies. In truth, according to several sources, including a former member of the company's board of directors, there were executives within NIssan and politicians outside of it who chafed at the fact. "Carlos was always well aware that there was from the beginning a level of discomfort with him," says a close friend of adviser of Ghosn's. "There was always an undertow of, how do we get back control of our company."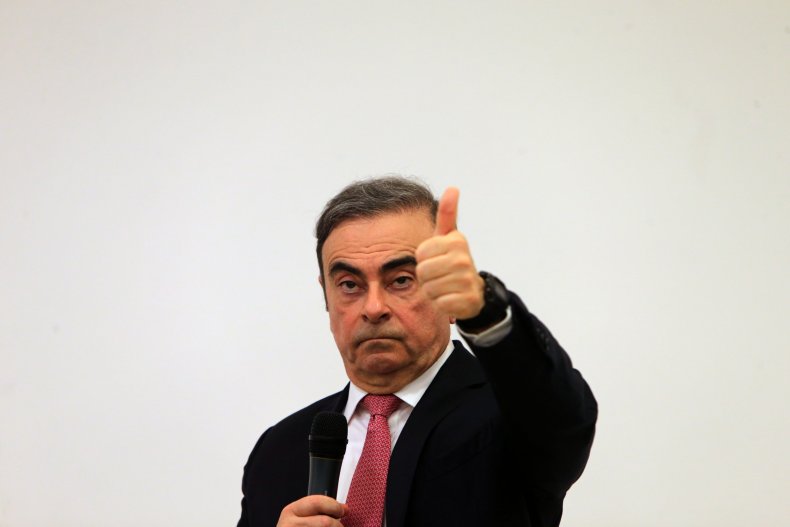 That level of discomfort intensified greatly in 2015, when the then economy minister in France--Emmanuel Macron--increased the French government's stake in Renault from 15 per cent to nearly 20. At the time, Ghosn was hoping to opt out of the government's stake, as the company had the legal right to do. Macron's surprise move gave the French government an effective blocking stake in any major Renault decision. In Tokyo, Nissan's old guard was horrified. In their view the company had all but become an appendage of the French government. How had Ghosn allowed this to happen? "He was the foreigner, the French passport holder, who was supposed to manage this stuff," says a former adviser to Nissan's executive committee. "That's how they thought of it." (Through a spokesman Nissan's management declined to comment for this story.) France, responding to bitter complaints from Tokyo would eventually reverse its decision to increase its stake, and agreed it would never oppose a decision by Nissan's board.
According to Ghosn's friends and advisers, Hiroto Saikawa, then Ghosn's deputy, and other longtime NIssan executives had already felt that the company's importance to the global "alliance" Ghosn had put together--including companies in China, Russia, eastern Europe, as well as Mitsubishi Motors in Japan--was dwindling. They were not wrong. Ghosn for years had toyed with the idea of setting up a "central strategic holding company" to manage the entire alliance. In one such iteration of this plan, Nissan's stock would be exchanged for a 24 per cent stake in the global holding company.
Ghosn's increasing focus, moreover, was China, and Nissan was not his vehicle of choice for continued growth in that market. Wuhan based Dongfeng Motor was. Dongfeng had been allied with Nissan since the early 2000s. But in 2017 Ghosn's ``alliance" announced an ambitious joint venture between Renault and Dongfeng to manufacture electric cars in China, which Ghosn believes will come to dominate the world's biggest automobile market. That decision also didn't sit well with some of Ghosn's Japanese deputies.
By 2018, sources close to Ghosn claim, Japanese executives went to the Ministry of Economy, Trade and Industry and said they could manage the company without Ghosn. They then began to try to build a fraud case against him, rooted in the claim that he under-reported his income to Japanese authorities.
Ghosn from the outset denied that. Nissan and Japanese prosecutors say the evidence speaks for itself, and that Ghosn would have been rightfully convicted in court. That's where things stood at the end of December when Ghosn executed his stunning escape--a huge embarrassment to Japan.
Since Ghosn's arrest, Nissan's profits have plunged--down 91 per cent in the first three quarters of 2019. It has announced layoffs of more than 12,000 workers, and its stock is down more than 30 percent year over year. Hiroto Saikawa, the man who in Ghosn's eyes executed the coup, resigned in September. The old guard had put the foreigner in the rear view mirror. The price to Nissan has been steep.