Carlos Ghosn Latest Update: France Says Executive Is 'No Longer' Capable of Leading Renault After Arrest
France has said that Carlos Ghosn can no longer lead the country's flagship automobile multinational Renault after he was arrested Monday by prosecutors in Japan for financial crimes.
"Carlos Ghosn is no longer in a position where he is capable of leading Renault," French Finance Minister Bruno Le Maire told France Info radio, British newspaper The Guardian reported Tuesday. "Renault has been weakened, which makes it all the more necessary to act quickly."
The French-Brazilian executive, who was also the co-chairman of Japan's Nissan Motor Company, was detained by authorities on charges of misusing company money and underreporting his earnings for several years, according to France 24. He will be fired from the board of Nissan this week, and the Renault board was set to meet on Tuesday to discuss the company's future.
Le Maire has urged the body to set up an interim management structure. The French government holds a 15 percent stake in Renault, and the minister has requested that tax authorities also investigate Ghosn's personal finances.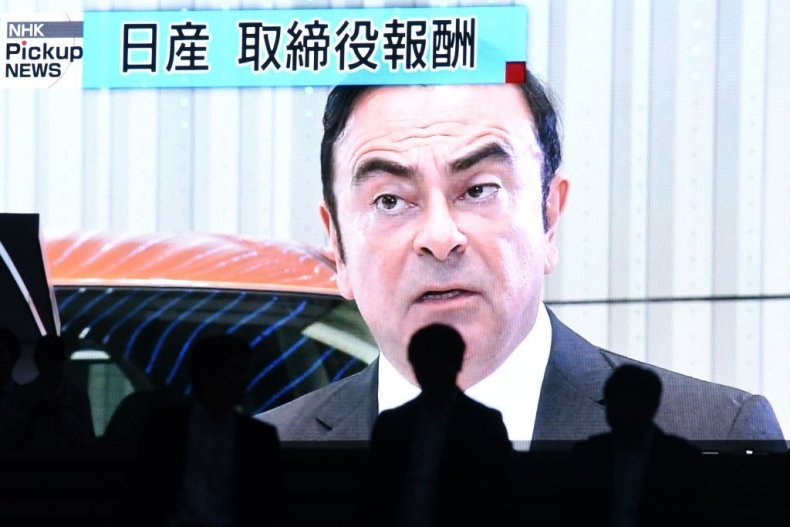 "The [Japanese] investigation showed that over many years both Ghosn and [Representative Director Greg] Kelly have been reporting compensation amounts in the Tokyo Stock Exchange securities report that were less than the actual amount, in order to reduce the disclosed amount of Carlos Ghosn's compensation," an official statement from Nissan said.
"Numerous other significant acts of misconduct have been uncovered, such as personal use of company assets," the company alleged.
Nissan shares dropped sharply in Tokyo on Tuesday with the news, dipping by 5.5 percent overall at the end of the day. Renault's shares dropped by 8 percent on Monday, falling another 3 percent on Tuesday.
Japanese prosecutors said on Tuesday that Ghosn and Kelly worked to underreport the executive's income for at least five years. They allege that only about half of Ghosn's 10 billion yen ($88.9 million) income was officially reported. It has also been alleged by Japanese media that Nissan funds were used to buy the businessman luxury apartments in Amsterdam, Beirut, Paris and Rio de Janeiro.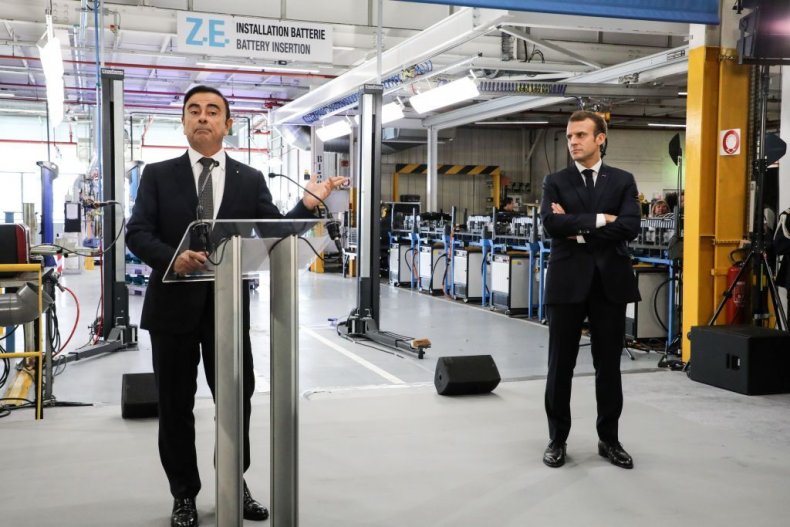 "The key question for us [France] is to ensure the stability of Renault and of the alliance between Renault and Nissan, so I am working on that with all the parties," Le Maire told reporters.
A report by Bloomberg classified the high-profile investigation as "a bit of an embarrassment" for French President Emmanuel Macron. The 40-year-old leader has pushed for economic reforms in a bid for France to further embrace capitalism and expand French businesses around the world.
On Monday, Macron said it was "too early to comment on the facts" of the case, but insisted that the French government would "be extremely vigilant to the stability" of Renault and its alliance with Nissan.