Ex-Nissan CEO Fled Japan in Musical Instrument Case, Reports Say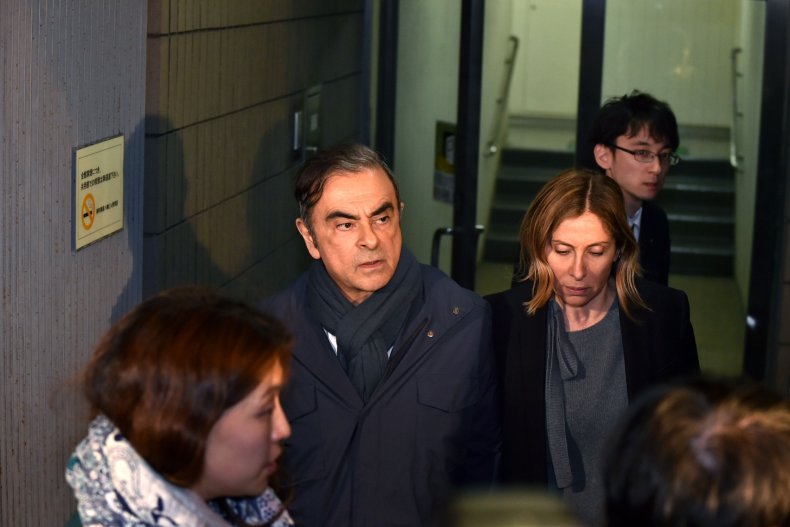 Carlos Ghosn, the 65-year-old automobile mogul charged with financial misconduct in Japan, fled to his native Lebanon Monday inside a musical instrument case brought by members of a paramilitary group who were disguised as a Gregorian orchestra, according to the Lebanese news agency MTV.
Ghosn, who was ousted as the chairman of Nissan and Renault amid the charges, was required to stay in Japan pending his trial and had been subject to home confinement, although it is unclear which detention conditions were still in effect at the time of his escape.
The paramilitary group reportedly entered Ghosn's home and, after waiting for a period of time equivalent to a private concert, exited with Ghosn stowed inside the instrument case, the news organization reported.
"I am now in Lebanon and will no longer be held hostage by a rigged Japanese justice system where guilt is presumed, discrimination is rampant, and basic human rights are denied, in flagrant disregard of Japan's legal obligations under international law and treaties it is bound to uphold," Ghosn told Newsweek in written statement after the incident Tuesday through a U.S.-based PR firm.
"I have not fled justice – I have escaped injustice and political persecution. I can now finally communicate freely with the media, and look forward to starting next week," he added.
A French lawyer for Ghosn declined to comment to Newsweek about his relocation to Lebanon, where the former CEO was raised and is still a citizen. Ghosn also maintains citizenship in France and Brazil, his country of birth.
Speaking to reporters in Tokyo Tuesday, Ghosn's defense lawyer in Japan, Junichiro Hironaka, said he was "dumbfounded" by the news of his client's departure.
"I don't even know if we can contact him," he said. "I don't know how we will proceed beyond that."
Lebanon has said that Ghosn entered the country through legal means. Reports indicate that Ghosn may have arrived in Lebanon via Turkey.
Lebanon's General Directorate of Security said on Tuesday that "no measures... justify action or legal proceedings against" Ghosn, suggesting that it will be unlikely, if not impossible, for Japan to extradite him for trial, MTV reported.
The news agency said that he is currently at the home of his wife Carole's family in Beirut, the Lebanese capital. Ghosn and his wife were reportedly unable to communicate for several months because of the conditions of his bail in Japan.
Ghosn is a heralded figure in Lebanon, where a billboard reading "We are all Carlos Ghosn" was erected in Beirut after his initial arrest in November 2018.
Japanese prosecutors have accused him of misstating his compensation and using Nissan to cover for his own financial losses. Ghosn has publicly denied the charges against him.