After 'DomainGate,' Carly Fiorina Buys ChuckTodd.Org and SethMeyers.Org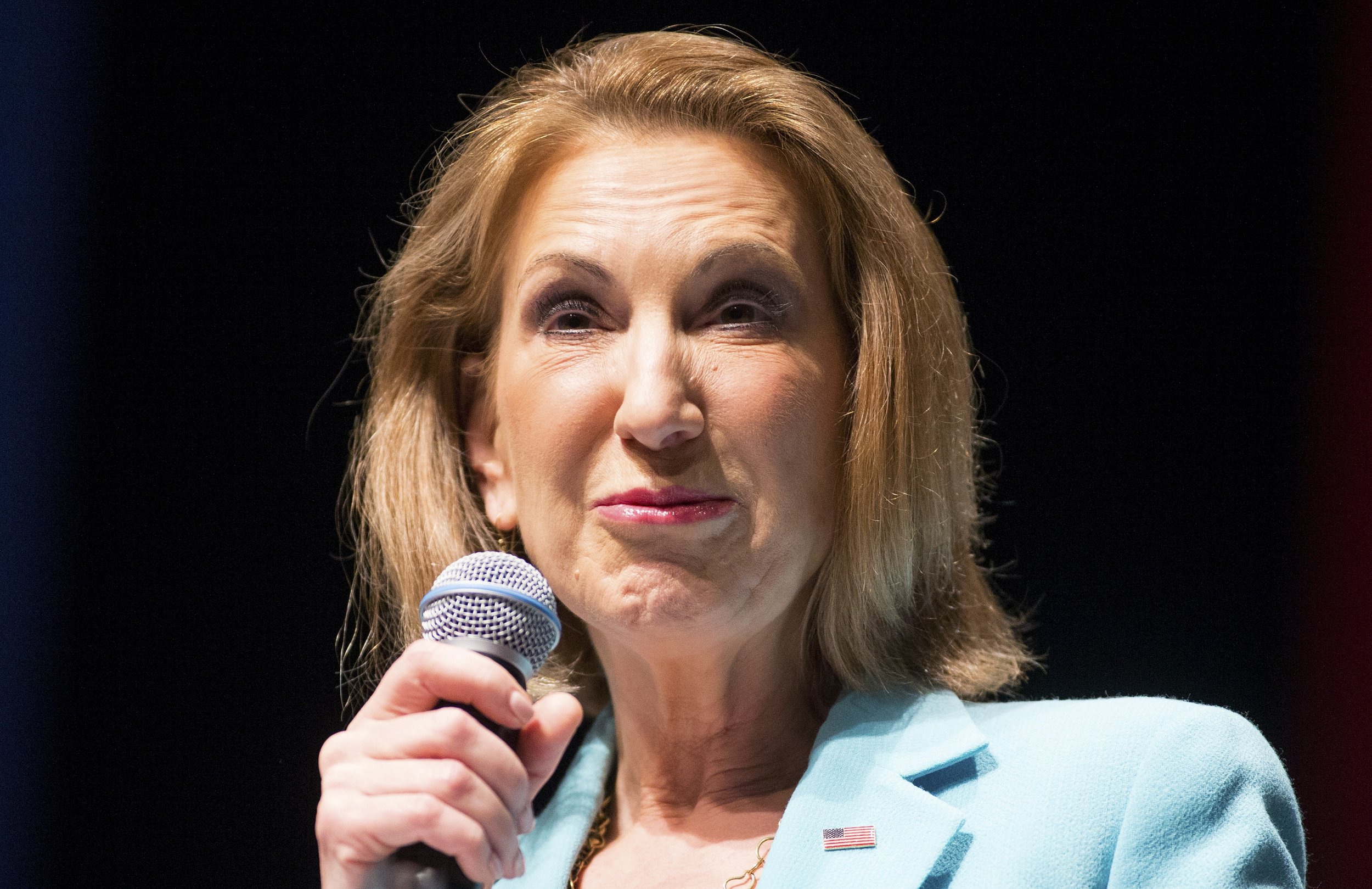 Carly Fiorina may not have purchased her own .org domain name, but she seems to be buying up everyone else's.
In what the Republican presidential hopeful is light-heartedly calling #DomainGate, an opposition activist was able to scoop up CarlyFiorina.org and is using the website to detail exactly how many people Fiorina laid off while CEO of Hewlett-Packard. (It was 30,000 in total, the website says, employing frowny faces.)
But the candidate seems to have learned her lesson, and then some: She purchased SethMeyers.org for just $16 before going on his show. "Do you know who owns SethMeyers.org? I do. I just bought it in the green room. So you better be really nice to me," she told the late-night interviewer.
The website now redirects to her own, CarlyForPresident.
And she didn't stop there. Before going on "Meet the Press" with Chuck Todd, Fiorina registered ChuckTodd.org, also redirecting it to her own website. She didn't reveal how much she spent on that domain.
Mysteriously, HillaryClinton.net also redirects to Fiorina's website, but she claims that was not her doing. "Many reporters were nearly giddy about what I've affectionately labeled #domaingate when it came to Republicans, but none had bothered to check hillaryclinton.net or hillaryforpresident.com. I'm now looking forward to all the stories similarly labeling this a major gaffe by the Clinton campaign," her spokeswoman, Sarah Isgur Flores, told MSNBC.
As for CarlyFiorina.net, its under construction.