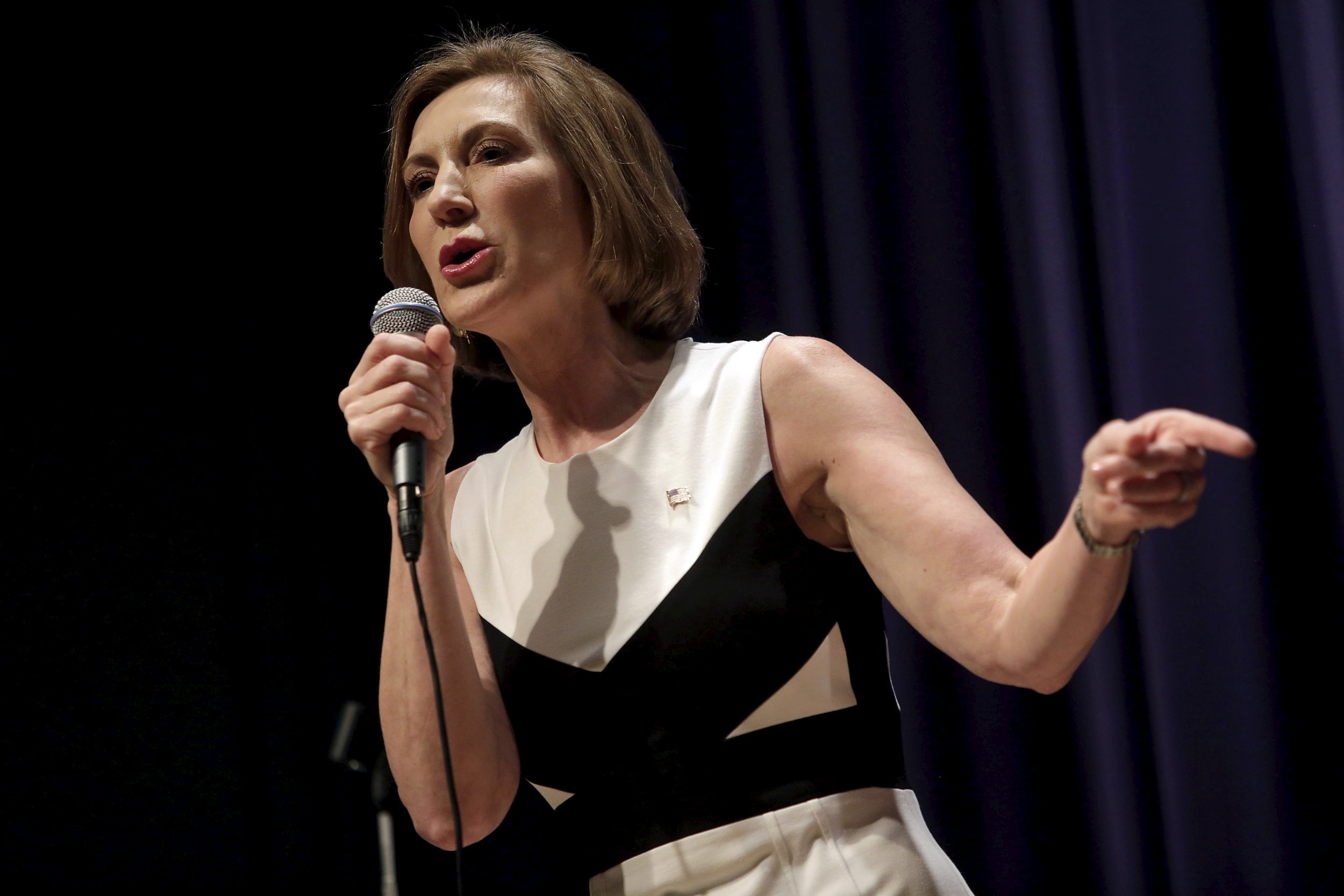 In her first main stage Republican debate on Wednesday evening, Carly Fiorina tackled Planned Parenthood, Russian President Vladimir Putin and real estate mogul/GOP frontrunner Donald Trump.
In the first GOP debates, held in August and hosted by Fox News, Fiorina was part of the second tier "kiddie table" debate alongside candidates such as Pennsylvania Senator Rick Santorum and South Carolina Senator Lindsey Graham. She was widely believed to have won that debate and the bump she experienced in the polls afterward prompted CNN to move her from the J.V. squad up to the main stage.
On Wednesday, a number of mostly conservative pundits deemed Fiorina the winner of CNN's primary debate, held among 11 GOP candidates:
Google declared Fiorina the third most-searched candidate, behind Jeb Bush and Donald Trump. Meghan McCain also endorsed her in an Instagram post earlier in the evening.
The on-stage moment that got Fiorina the most applause occurred in her response to Donald Trump's remark in a Rolling Stone magazine profile about her potential presidency. "Look at that face!" Mr. Trump said in the interview, though he later clarified that he was referring to her persona, not her looks.
"Women all over this country heard very clearly what Mr. Trump said," Ms. Fiorina answered during Wednesday's debate.
Contacted for comment on Fiorina's performance, her press team said they would allow others to comment on that matter.