NBA Rumors: Could Carmelo Anthony Make LeBron James' and the Cavaliers' Summer Even Worse?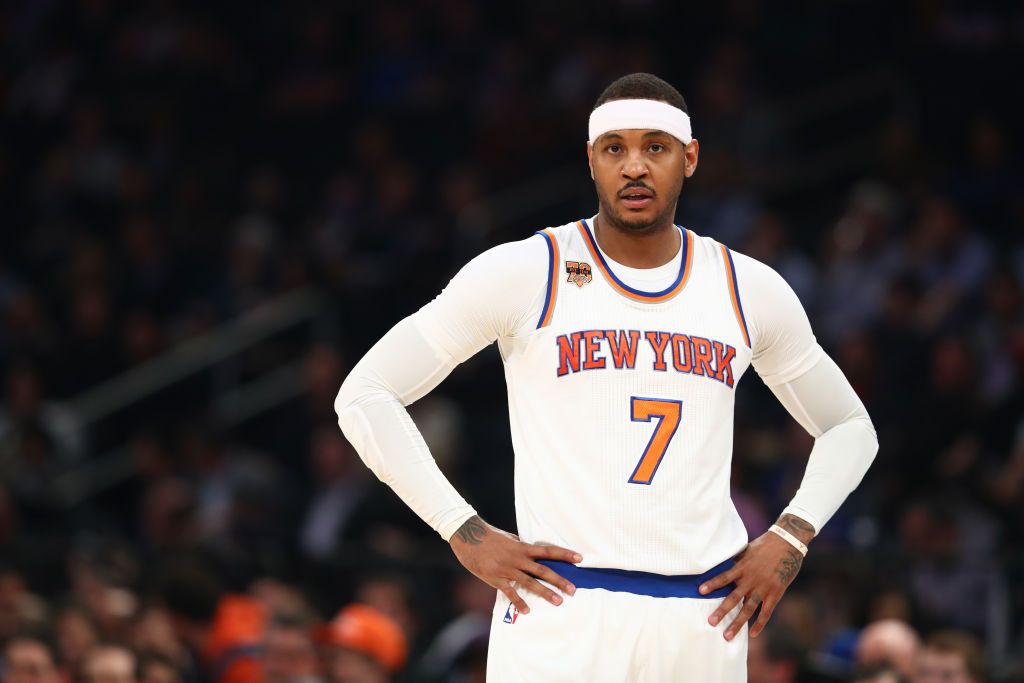 LeBron James may not have thought Cleveland's summer could get much worse.
His team lost the NBA championship to the Golden State Warriors in five games last month and just a week later the Cavaliers chairman Dan Gilbert relieved GM David Griffin of his duties.
But the Cavs still had plans of their own to improve ahead of next season. James' friend Carmelo Anthony, of the New York Knicks, is heading for the exit at Madison Square Garden and the expectation was that he could be convinced to join Cleveland.
But according to ESPN's Ian Begley, the prospect of Anthony ending up at Houston has grown more and more realistic.
"On the Anthony front, the Knicks and Anthony feel good about the possibility of completing a deal that sends him out of New York, according to sources," he wrote.
"The Knicks and Rockets have talked about an Anthony trade recently, with (ESPN columnist Adrian) Wojnarowski reporting that 'the Rockets have been persistent in their pursuit of Anthony, who is willing to waive his no-trade clause to join Paul and James Harden in Houston."
Anthony, 33, is a 10-time NBA All-Star and was part of Team USA that won gold at the Olympics in Beijing, London and Rio last summer.