Carmelo Anthony Trade Rumors: Where Will 'Melo Go Next?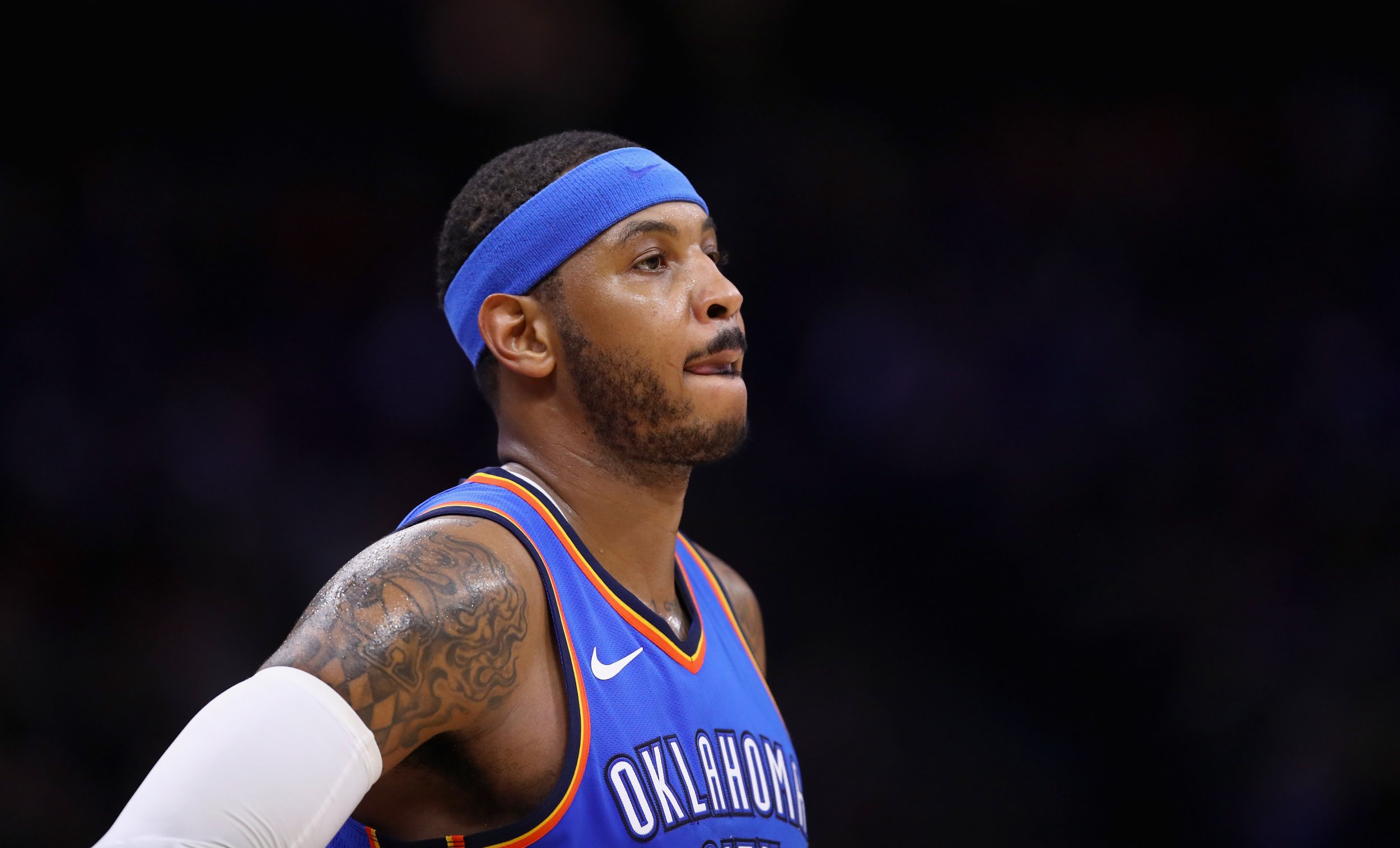 Carmelo Anthony's sojourn in Oklahoma is coming to an end after just one season. The Thunder will part ways with the 34-year-old this summer, and all that remains to be decided is whether they will do so by stretching his contract or by trading him to another team that will then waive him.
Anthony opted not to exercise his early termination option this summer and opted in to the final year of his contract, meaning the Thunder owe him $27.9 million for the upcoming season.
According to ESPN's Adrian Wojnarowski, the number three overall pick of the 2003 NBA draft has waived a no-trade clause to facilitate his exit and is expected to become a free agent, once he is traded and his salary clears waivers.
The Thunder have granted Anthony permission to speak with prospective teams ahead of his impending departure, but his next destination remains unclear.
So, where could 'Melo land next?
Houston Rockets
The Rockets are one of the teams Anthony has already spoken with. The meeting reportedly included Mike D'Antoni, with whom 'Melo did not exactly see eye-to-eye during his time in New York City.
However, league sources cited by ESPN suggested D'Antoni has made clear to Anthony the circumstances would be very different in Texas and that he would relish the opportunity of coaching him again.
The Rockets were very close to signing Anthony last summer before the deal fell through at the 11th hour. They would offer him the best shot of winning that elusive ring out of any of the teams he has been linked with.
Furthermore, Houston just lost Trevor Ariza and Luc Mbah a Moute in free agency, meaning the 10-time All-Star could carve himself a significant role in the team. However, there some drawbacks. Last season, 'Melo complained about not seeing enough of the ball as the Thunder's offense revolved around Russell Westbrook. That's unlikely to change in Houston, with Chris Paul and James Harden on the roster.
Los Angeles Lakers
The Banana Boat Connection is never too far when it comes to potential landing spots for Anthony. The moniker dates back to the summer of 2015, when 'Melo, LeBron James, Chris Paul and Dwyane Wade and his wife Gabrielle were pictured riding a yellow floaty while on holiday.
With LeBron now in Los Angeles, Anthony could finally have the chance to team up with another member of the Banana Boat crew. Earlier this week, Yahoo Sports' Jordan Schultz suggested the Lakers were one of 'Melo's preferred destinations.
Playing alongside LeBron is definitely high on the list of Anthony's priorities and moving to California would also make sense from a personal point of view, given he owns a house in the City of Angels.
The Lakers could do with a three-point shooter to stretch defenses, after finishing with the second-worst three-point percentage in the league last season. Anthony, who hit a career-high 169 three-pointers last year, would be the perfect fit.
However, do the Lakers really need another player in his 30s after signing Rajon Rondo and JaVale McGee? Anthony averaged a career-low 16.2 points last season and could take precious minutes away from Brandon Ingram and Kyle Kuzma.
Additionally, Anthony would have to take a major pay cut to join the Lakers, as the 16-time NBA champions only have around $5.5 million left in cap space.
Miami Heat
According to ESPN, Heat coach Erik Spoelstra has been a strong advocate of signing Anthony. Miami would definitely be an interesting landing spot.
Josh Richardson, Justise Winslow and James Johnson give the Heat enough defensive flexibility to cover Anthony's lackadaisical defense. The 34-year-old is a lot better at switching than he is when defending 1 vs 1, but Spoelstra should have enough options to hide him defensively.
At the other end of the court, Anthony's penchant for creating shots for himself rather than his teammates could make him an awkward fit for the Heat, who can already rely on Kelly Olynyk and Wayne Ellington.
As with the Lakers, the Banana Boat connection is strong in Miami, where 'Melo could team-up with Dwyane Wade. However, Wade is a free agent this summer and has not yet made clear where he'll play next season—nor whether he's had any offers.
New York Knicks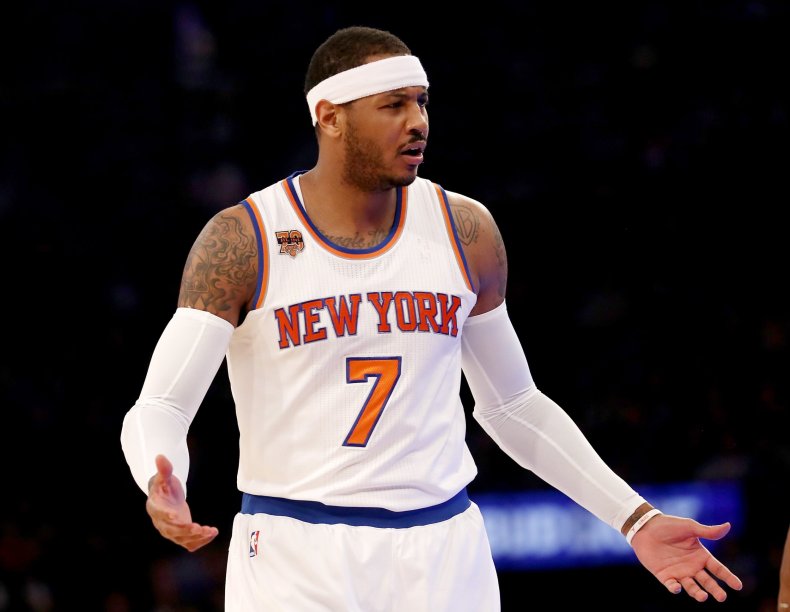 A return to New York might not be as impossible as some think. Anthony clashed with Phil Jackson during his spell in the Big Apple, but the then-president of basketball operations has left the Knicks, as has coach Jeff Hornacek.
According to Sam Amick of USA Today, "Anthony enjoyed living in New York and playing for the Knicks and was reluctant to waive his no-trade clause when he was there." A team-friendly deal could be a shrewd move for the Knicks.
At the same time, however, with David Fizdale now in charge the Knicks are building for the future and will not give 'Melo the chance to win the ring he so dearly wants.