San Juan Mayor Blasts Trump's 'Total Neglect' of Puerto Rico After New Hurricane Maria Death Toll Numbers
Carmen Yulín Cruz, mayor of San Juan, Puerto Rico, criticized the administration of President Donald Trump Sunday over its response to the possibility that the death toll on the island from Hurricane Maria could be much higher than the official number.
A study produced by Harvard University and published in the New England Journal of Medicine in Mayestimated that the number of people who died on Puerto Rico due to Hurricane Maria last year could be more than 4,600. The official number, issued by Puerto Rico, was 64.
"The Trump administration has completely looked away when this death toll is announced. What is for real, we may not ever know how many people died…hundreds or thousands died," Yulín Cruz said Sunday during an appearance on MSNBC's Kasie DC. "The government of Puerto Rico remains silent and idle while the federal government under the Trump administration was looking and continues to look the other way."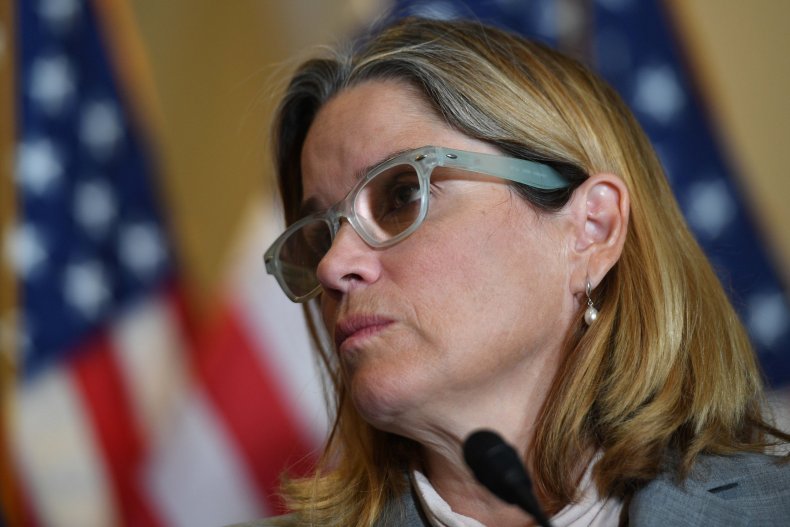 Yulín Cruz, a vocal critic of Trump, called the disaster response a "violation of human rights," while applauding the efforts of people who have chipped in to help.
The Harvard study interviewed 3,000 residences in Puerto Rico, taking a survey of those who died in a household between the September hurricane and the end of the year. The survey then extrapolated the death data for the population as a whole and compared it to 2016. The range of the death toll was anywhere from 800 to 8,000 people, according to the study.
The administration defended the response to thehurricane after the new death toll estimate came out in a White House briefing last week and backed the island's governor, Ricardo Rosselló, whose government has ordered a study of the deaths.
"We have been supportive of Governor Rosselló's efforts to ensure full accounting and transparency, and those who have suffered from this tragedy deserve nothing less," said White House press secretary Sarah Huckabee Sanders.
Trump also mentioned the low death toll when he visited the island in the aftermath of the storm, comparing it to Hurricane Katrina. Yulín Cruz, however, wished that Trump would continue to talk about Puerto Rico.
"President Trump tweets about the crack of dawn, and he hasn't even tweeted one time to say, 'Look, I mourn with the people of Puerto Rico.' So this total neglect has to be called upon," said Yulín Cruz.