Who is San Juan's Mayor? Meet Carmen Yulín Cruz, Who's Fighting the Trump Administration for Puerto Rico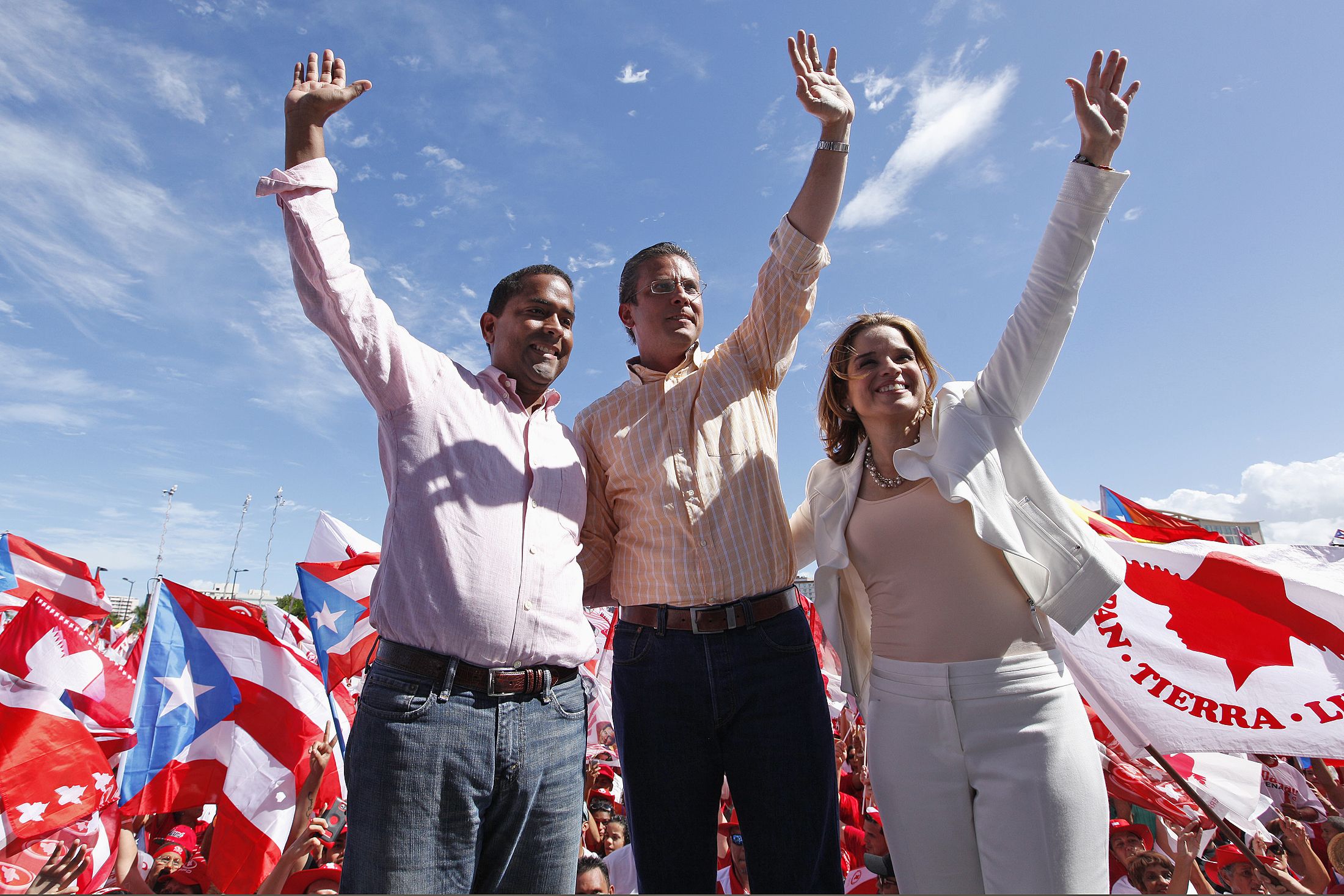 President Donald Trump kicked off his weekend by attacking the mayor of San Juan, Puerto Rico, on Twitter as she continued to beg for aid after Hurricane Maria. Without naming her, Trump slammed Carmen Yulín Cruz and accused her pleas for help of being politically motivated.
"The mayor of San Juan, who was very complimentary only a few days ago, has been told by the Democrats that you must be nasty to Trump," he wrote in a tweetstorm. "Such poor leadership ability by the mayor of San Juan, and others in Puerto Rico, who are not able to get their workers to help. They want everything to be done for them when it should be a community effort."
His remarks came after Cruz made several increasingly strongly worded demands for assistance for her city, which lost power and clean water access, among other basic necessities, after the September 20 storm wrecked the island. On Friday, for example, she said at a news conference that people were dying "and you are killing us with the inefficiency and the bureaucracy."
But who is the mayor Trump is slamming?
Cruz lived on the U.S. mainland for more than a decade, attending school at Boston University and Carnegie Mellon University, before getting involved in politics in Puerto Rico. She worked for the San Juan mayor and Puerto Rico House of Representatives, according to the local chamber of commerce.
Cruz was elected to lead San Juan, the roughly 350,000-person capital of Puerto Rico, in 2012, when she beat out incumbent Jorge Santini. She's a member of the Popular Democratic Party, which supports Puerto Rico remaining a U.S. commonwealth as opposed to becoming a state, and has pushed for gender equality, LGBT rights and help for people with disabilities.
Cruz has never been one to mince words. When she won her second term last fall, Cruz said people do not choose to be leaders but are born, Índice reported. She also warned of the "need to make alliances" because that's "the way people want us to govern."
This week, after acting Secretary of Homeland Security Elaine Duke said she thought the aftermath of Hurricane Maria was "a good news story in terms of our ability to reach people and the limited number of deaths that have taken place," Cruz fought back on CNN.
"When you're drinking from a creek, it's not a good news story. When you don't have food for a baby, it's not a good news story," Cruz said. "Dammit, this is not a good news story. This is a 'people are dying' story. It's a life-or-death story."
She also responded to Trump on Saturday, tweeting photos of Puerto Rico's recovery efforts and writing that her only goal was to save lives.