A concert at Carnegie Hall has been canceled after complaints it had ties to an anti-LGBT magazine from Poland.
Originally scheduled for October 24, "From Chopin to Gershwin" was to be a classical-music event celebrating a century of diplomatic relations between Poland and America, with performances including selections from Porgy and Bess and Rhapsody in Blue.
The show quickly drew criticism, though, because its sponsor was the Gazeta Polska Community of America.
Gazeta Polska, a Polish magazine, made headlines last month for selling "LGBT-free zone" stickers, depicting the rainbow flag with a black "X" running through it. In an editorial, the magazine claimed the LGBT rights movement had "all the features of a totalitarian ideology." (A Polish court eventually ordered Gazeta Polska to stop selling the stickers.)
The Gazeta Polska Community of America claims it is independent from the Polish publication, but its Facebook page says its supported by the magazine's editorial board.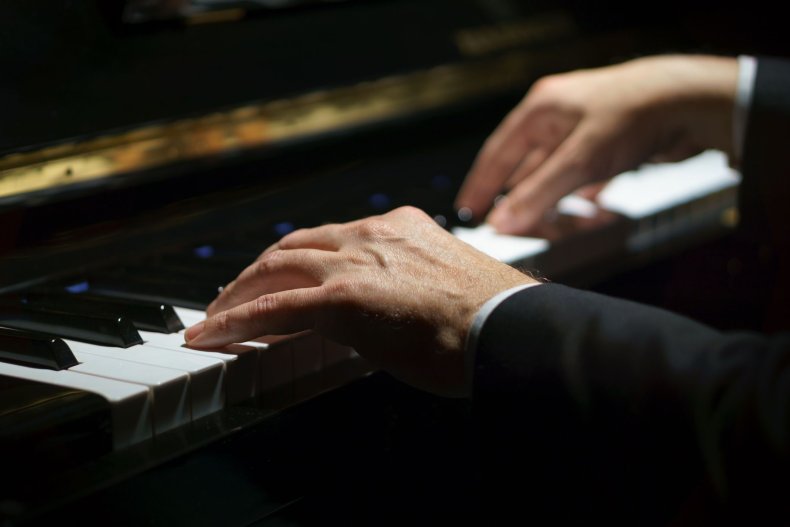 Artists slated to perform in "From Chopin to Gershwin" had already begun to pull out by the time Carnegie Hall removed the event from its calendar on Saturday.
"It was not a decision I took lightly," pianist Jack Gibbons told Slipped Disc of his decision to withdraw on July 26. "but I could not with good conscience take part in an event that had connections to an organization that expressed views that I regarded as abhorrent."
Gibbons told Slipped Disc pianist Charles Richard-Hamelin and opera singer Angel Blue also both withdrew.
"To walk out on that [Carnegie Hall] stage is a great honor, to be asked to do it is a great honor," pianist Paul Bisaccia, who is openly gay and also backed out, told NBC News. "To find out that the sponsor is someone who would besmirch this honor is very depressing and saddening to me."
Initially Carnegie Hall claimed the event was being produced by an outsider organization renting the hall, adding that the venue "strongly rejects this sticker campaign and does not condone discrimination or intolerance against any group."
Maciej Rusinski, a spokesperson for the Gazeta Polska Community of America, told NBC that the sticker campaign was a stunt which the American chapter does not support.
"The foundation stands against political censorship of any kind, discrimination on the basis of beliefs, nationality or sexual orientation, as well as against totalitarian systems and ideologies, and those principles are written into the charter."
A spokesperson for Carnegie Hall confirmed with Newsweek that, in light of the controversy, the Gazeta Polska Community of America had decided not to present the concert.