Carnival Calls Circumstances of Passenger's COVID-Related Death 'Disinformation'
Carnival Cruise Line is calling the circumstances of a COVID-related death that occurred to a cruise passenger last month "disinformation" after suggestions were made that the passenger contracted the virus on board.
"Regrettably, there is a fair amount of disinformation about the circumstances of this matter," Carnival said in a statement. "The guest almost certainly did not contract COVID on our ship, and she was assisted with expert medical care on board and was ultimately evacuated from Belize after we provided a resource to her family."
"We have continued to provide support to her family and are not going to add to their sadness by commenting further," the cruise line added.
Marilyn Tackett, a 77-year-old woman from Oklahoma, passed away at a Tulsa hospital on August 14 after she suffered respiratory complications on a Carnival cruise travelling out of Galveston, Texas from late July to early August.
During a stop in Belize, Tackett learned she had contracted COVID-19 and was put onto a ventilator.
A GoFundMe page was created by her family to help bring her back to the U.S. via airlift because "her health insurance doesn't cover care outside of the U.S. or her travel flight home."
She was eventually evacuated to a hospital in Oklahoma, where her condition worsened.
Tackett, who was reportedly vaccinated, had said she was not experiencing any symptoms on the cruise line's mandatory health questionnaire at the time of embarkment.
A Belize tourism organization confirmed that earlier this month that before arriving in Belize City, one passenger and 26 crew members aboard a Carnival ship had tested positive for COVID-19.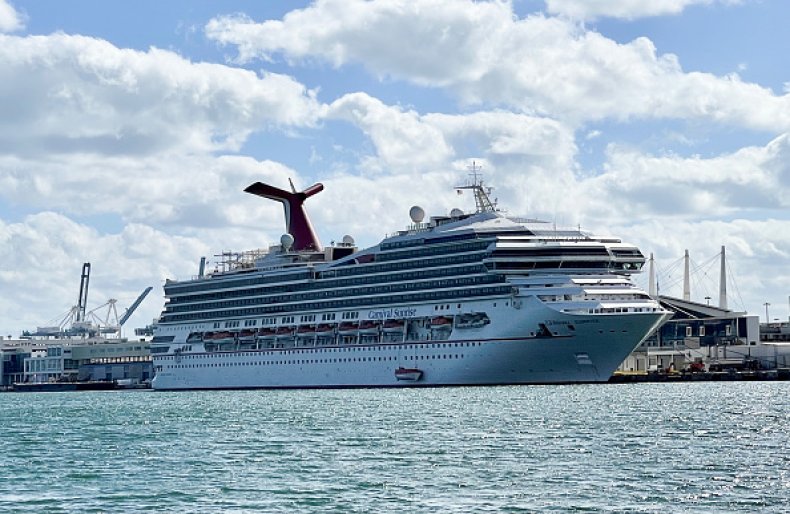 Since the outbreak, Carnival has implemented new mask guidance for indoor spaces and new testing requirements for all guests, regardless of vaccination status.
As of August 7, vaccinated cruise passengers are required to show proof of a negative COVOID-19 test taken within 72 hours of embarkation.
Unvaccinated guests will continue to follow previous protocol which includes testing twice before boarding the ship and again at debarkation for those travelling aboard for five days or longer.
Cruises departing from ports in Texas and Florida, like Tackett's did, will also now require unvaccinated guests to show proof of insurance before boarding.
"Carnival has implemented a suite of protocols that are designed to flex up as needed to adapt to the changing public health situation related to COVID-19," a statement from the cruise line reads.
"Unfortunately, no venue on land or at sea is COVID-free right now, but we are committed to protecting the health and safety of our guests, crew and the communities we visit and have not hesitated to act quickly and go beyond existing public health guidelines," Carnival said.