Church Minister Says R. Kelly Ruined Her Cruise When DJ Wouldn't Stop Playing His Music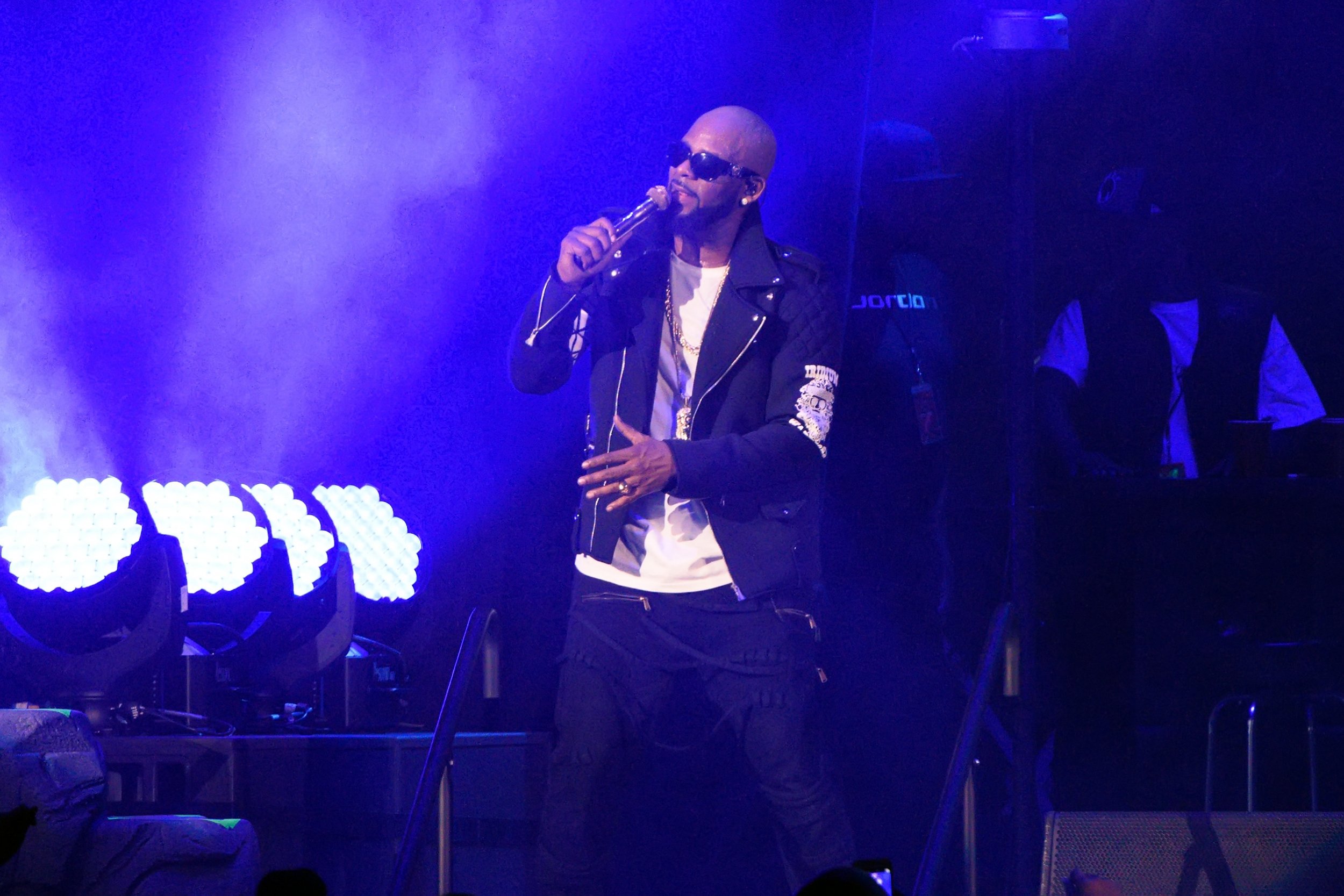 R. Kelly's hit song "When a Woman's Fed Up" summed up the feeling of a church minister who took exception to the R&B star's music being played on her holiday cruise.
Reverend Teri Peterson and other women clergy, known as the RevGalBlogPals, boarded the Carnival Magic liner in Miami for an eight-day cruise which no doubt would have included prayer.
But their quest to get spiritual on the seas was undermined in the ship's nightclub when the DJ started playing music by Kelly, who has faced many allegations of sexual abuse against women and underage girls dating back decades. The singer denies the accusations and currently faces no charges.
Peterson and her companions, did not feel that his music was appropriate and asked the "provocative" DJ to stop. "He refused and then began singing and dancing along and mocking us," the minister from St John's Church in Gourock, Renfrew, west Scotland, told The Greenock Telegraph.
Peterson said they left the club, and after she complained, she claims that security was called on them. Later the same man mocked them in another part of the ship. Peterson said she spoke with ship staff, met with management onboard and constantly emailed the company. The group received $100 onboard credit, which they said was not good enough.
Carnival defended their actions, sending the group a letter that stated the DJs have "some latitude" in the music they play, all of which is a "radio version" of songs with any offensive language edited out.
"With regard the incident on Carnival Magic, we counseled the DJ and the entertainment team to be respectful of your concerns as you clearly felt that they were not," the letter said, according to the publication.
Peterson said: "The response from Carnival makes me really angry. They had so many chances to do better and do the right thing, but they made it worse.
"We want Carnival to first of all apologize for a significant customer service failure and to make sure that there are better choices in their music and entertainment line up. Also to update their training so that this doesn't happen to anyone else."
Newsweek contacted Carnival for comment. A spokesperson for Carnival Cruise Line told the Greenock Telegraph that it does "not make a habit of banning music as we have a broad cross section of guests.
"We had a small group of guests who took issue with two songs that our DJ was playing in a nightclub well after midnight. Our shipboard team listened to the concerns of these guests and provided a goodwill gesture… We're sorry this group feels otherwise."
Many of the allegations that the R&B singer faces emerged in the documentary Surviving R. Kelly. The opposition party in Australia called for him to be denied entry into the country after he announced an upcoming tour there.