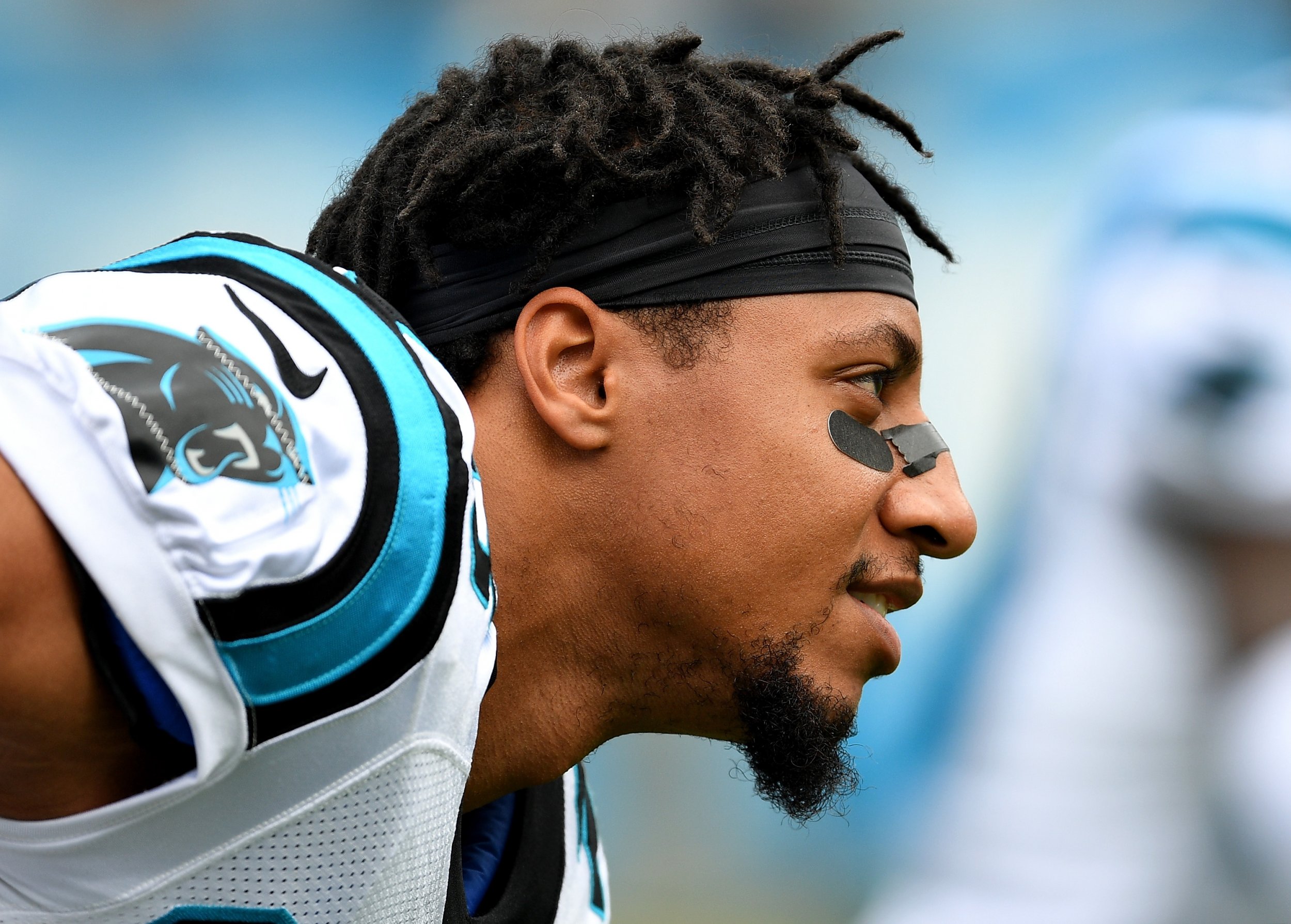 Eric Reid's grievance filed against the Cincinnati Bengals -- which stemmed from a free agency visit in the offseason -- has reportedly been denied by an independent arbitrator.
The NFL Players Association filed the grievance on behalf for the former Pro Bowl cornerback after he claimed Bengals owner Mike Brown asked whether he would continue kneeling during the national anthem when he met with the organization, according to ESPN.
Reid was not signed by the Bengals and the grievance argued that the franchise had no intention to acquire him if he said he planned on kneeling, despite the fact that standing for the national anthem isn't mandated by the collective bargaining agreement.
The arbitrator ruled that the franchise was within its rights in asking Reid whether he intended to continue kneeling. The cornerback began kneeling alongside former San Francisco 49ers teammate Colin Kaepernick in an attempt to draw attention toward issues of social justice in 2016.
"Arbitrator Shyam Das issued a decision yesterday siding with management and denying Eric Reid's claim against the Cincinnati Bengals. We are disappointed in this decision, especially since the arbitrator affirms the facts which our filing was based upon and provides no in-depth analysis of why management can engage in behavior that violates fair hiring practices," the NFLPA said in a statement Tuesday.
"Despite this decision, we are thrilled that Eric Reid is back with an NFL club doing the job he loves and our hope is that Colin Kaepernick follows him back to the playing field soon. We will review the decision more carefully with Eric and his lawyers to consider our next steps."
Reid remained a free agent through several weeks of the 2018 NFL season before being signed by the Carolina Panthers in September. He has continued to kneel during the anthem, which led to an argument with Philadelphia Eagles safety Malcolm Jenkins on Sunday in which he referred to Jenkins as a "sellout."
Jenkins, who co-founded the Players Coalition, stopped raising his first during the anthem as a form of his own protest for social injustice, but stopped after the league announced it would donate $100 million to causes the coalition considered important.
"He co-opted with the movement that was started by Colin to get his organization started. It was cowardly. He sold us out," Reid told reporters.
Reid was among several players who withdrew from the coalition in November 2017, referring to it as an "NFL-funded subversion group."
Reid also has an ongoing grievance against the NFL in which he and his attorney, Mark Geragos, claim league owners, influenced by President Donald Trump, conspired not to sign him due to his protests.
Kaepernick, who hasn't played in an NFL game since 2016, filed a similar grievance, which was recently sent to trial and denied the league's request to have it thrown out.