Carolina Panthers Sale: Could Peyton Manning Return to the NFL as Owner?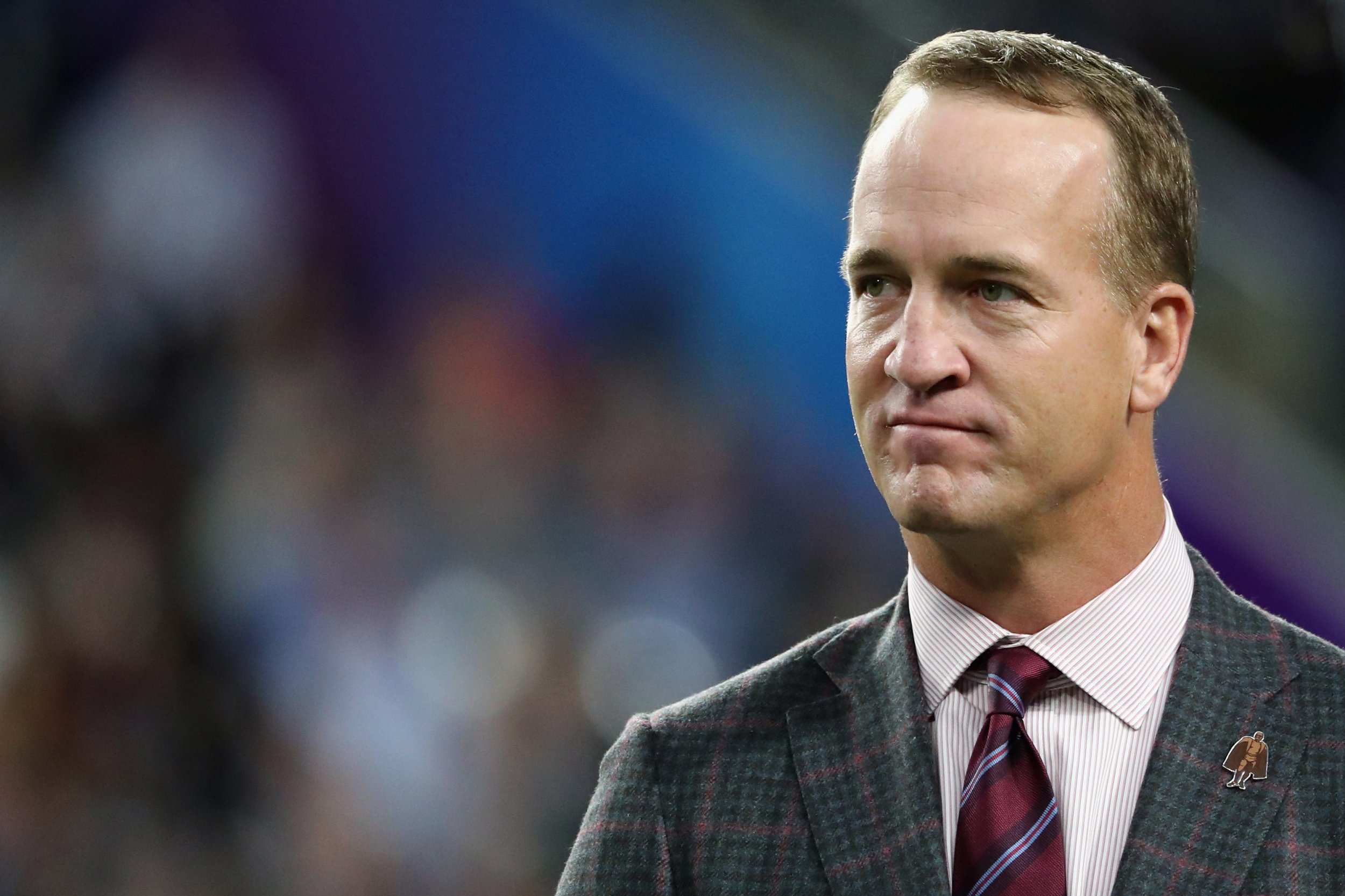 Peyton Manning is reportedly considering joining an ownership bid for the Carolina Panthers, after turning down multiple offers to return to the NFL.
According to sources cited by the Charlotte Observer, the five-time NFL MVP has been contacted by Ben Navarro, a billionaire who is involved in negotiations to buy the Panthers, and is considering the offer to become a limited partner.
Manning retired in 2016 after guiding the Denver Broncos to success in Super Bowl 50 against the Panthers and has had a number of opportunities to be involved with the NFL again. Last year, CBS Sports reported the two-time Super Bowl winner had been approached by the Cleveland Browns for a role in their front office, a rumour Browns owner Jimmy Haslam has since dismissed.
Meanwhile, earlier this year, Sporting News suggested ESPN and Fox were willing to hand Manning a $10 million-a-year salary to become an analyst for "Monday Night Football" and "Thursday Night Football," respectively.
Data compiled by Forbes indicates Manning retired from the NFL with $249 million worth of earnings on top of $150 million he received from his multiple commercial endorsements.
In December last year, the Panthers were put up for sale by owner Jerry Richardson, who announced his decision in the wake of allegations of workplace misconduct.
A Sports Illustrated report suggested at least four former franchise employees received 'significant' monetary settlements due to inappropriate workplace comments and conduct by Richardson.
The offense, allegedly, included sexually suggestive language and, in at least one instance, a racial slur was directed to "an African-American Panthers scout."
Navarro, the CEO of Sherman Financial Group, is thought to be the leading bidder out of the four known parties interested in purchasing the franchise. According to the New York Times, Navarro has tabled an offer in the region of $2.6 billion, which would represent a record figure for a professional sports franchise in the U.S.
His bid has been endorsed by Richardson's son, former Panthers president Mark Richardson.
"I'm sure there are multiple people that could be the right next owner," Richardson told the Observer. "I personally know Ben and I know what he stands for. I know where his heart and his head is, and what his commitments are. And I can't imagine a better person being the next owner than him."
The other bidders include hedge fund manager David Tepper, who owns a stake in the Pittsburgh Steelers, Alan Kestenbaum, the CEO of Canadian steel giant Stelco Holdings and e-commerce billionaire Michael Rubin.
In March, the latter turned towards the NBA and Hollywood to put together a group of investors to support his bid and reportedly spoke with rapper Sean 'Diddy' Combs and Golden State Warriors guard Stephen Curry.
However, Bloomberg reported Rubin, who owns stakes in the Philadelphia 76ers, the New Jersey Devils and in English Premier League team Crystal Palace, dropped out of the race when the bidding exceeded the $2.5 billion mark.