Who Is Caroline Calloway? Natalie Beach, Influencer's Ghostwriter, Claims Instagram Star Bought Followers
A former friend of influencer Caroline Calloway has claimed she wrote much of the content on Calloway's popular Instagram page, as well as part of her book manuscript, and that Calloway bought followers to launch herself as a social media star.
In a tantalizing personal essay for The Cut, Natalie Beach said she felt like an "unpaid intern" helping Calloway write witty captions for her burgeoning Instagram account. Later, Beach would help Calloway pen a proposal for a memoir about her life at Cambridge University and write part of the book, she wrote.
Despite doing much of the ghostwriting work for Calloway, according to Beach, she was made to feel inferior to Calloway and received little recognition for her efforts in building the influencer's brand which had begun to take off.
Calloway's Instagram page has around 785,000 followers.
In the essay, Beach claims that despite Calloway previously stating her following grew organically, she admitted "taking out ads designed to look like posts to promote her account and buying tens of thousands of followers" to Beach.
The popularity of Calloway's Instagram led to her signing with an agent, Byrd Leavell, and landing a book deal worth $375,000 to write a memoir about being an influencer in New York, said Beach. Reporting at the time cited the worth of the deal as higher still, at $500,000.
However, Beach claims she was left to do much of the work on the book proposal while juggling other jobs in order to pay her rent. "I'd wake up at 6 a.m. in Sunset Park and write for 90 minutes, usually working off raw notes Caroline sent over for the chapter we were on," wrote Beach. "I'd craft it into a legible narrative and then rush to my landscaping job where, from 8 a.m. to 4 p.m., I'd install tasteful fences and patios for the gentrifiers of Bed-Stuy and Prospect Heights, while Caroline filled in the details. On nights and weekends, we'd meet, always at Caroline's (my apartment made her too sad, she told me)."
Beach said that when the book was eventually sold, "My involvement was uncredited, as the entire selling point of Caroline was that she was an ingénue, and ingénues don't have sleep-deprived collaborators living in deep Brooklyn."
According to Beach, by January 2016, Calloway was no longer sure she wanted to write the book and so Beach wrote "a quarter of the manuscript by myself, but Caroline hated it so much that she threatened suicide if I wrote anymore." Eventually, Beach says, she stopped working with Calloway and the influencer missed her publisher's deadline.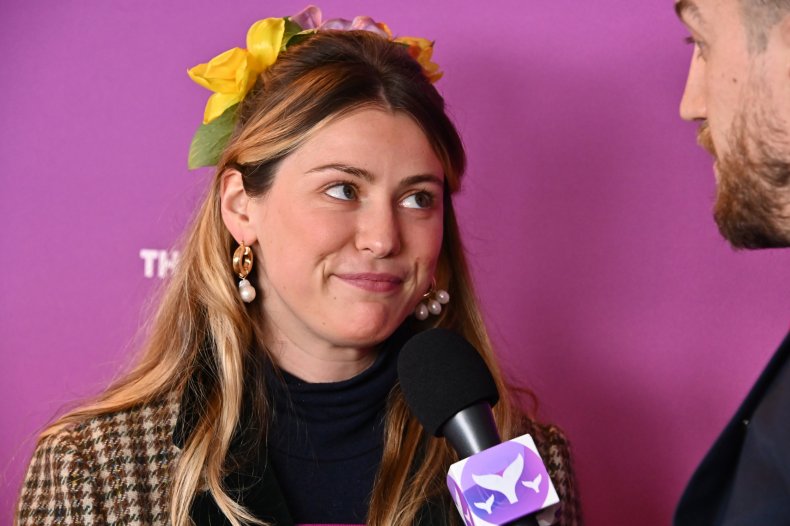 Who is Caroline Calloway?
Calloway, 27, is a New York-based Instagram influencer who has become as well-known for controversy as she has her Instagram following.
In 2015, Calloway signed with Macmillan for her memoir in a deal reportedly worth $500,000. Calloway later backed out of the book deal because she was no longer interested in writing the memoir. As a result, the influencer is said to owe $100,000 to Macmillan, to pay back her advance.
Calloway was involved in further controversy in January when she was accused of scamming fans by promoting a series of "creativity" seminars for $165 a ticket without booking venues for some of the events, while ones that did go ahead differed from what was advertised.
Calloway apologized, claiming "greed" and "inexperience" got the better of her.
"I take full responsibility for letting my total inexperience with event planning and GREED create a situation where the details of the tour were ever-changing, preparation was inadequate, and the event did not match the description by the time it went on," she tweeted. "To anyone I've disappointed or outraged—I have so much empathy for how you must be feeling right now."