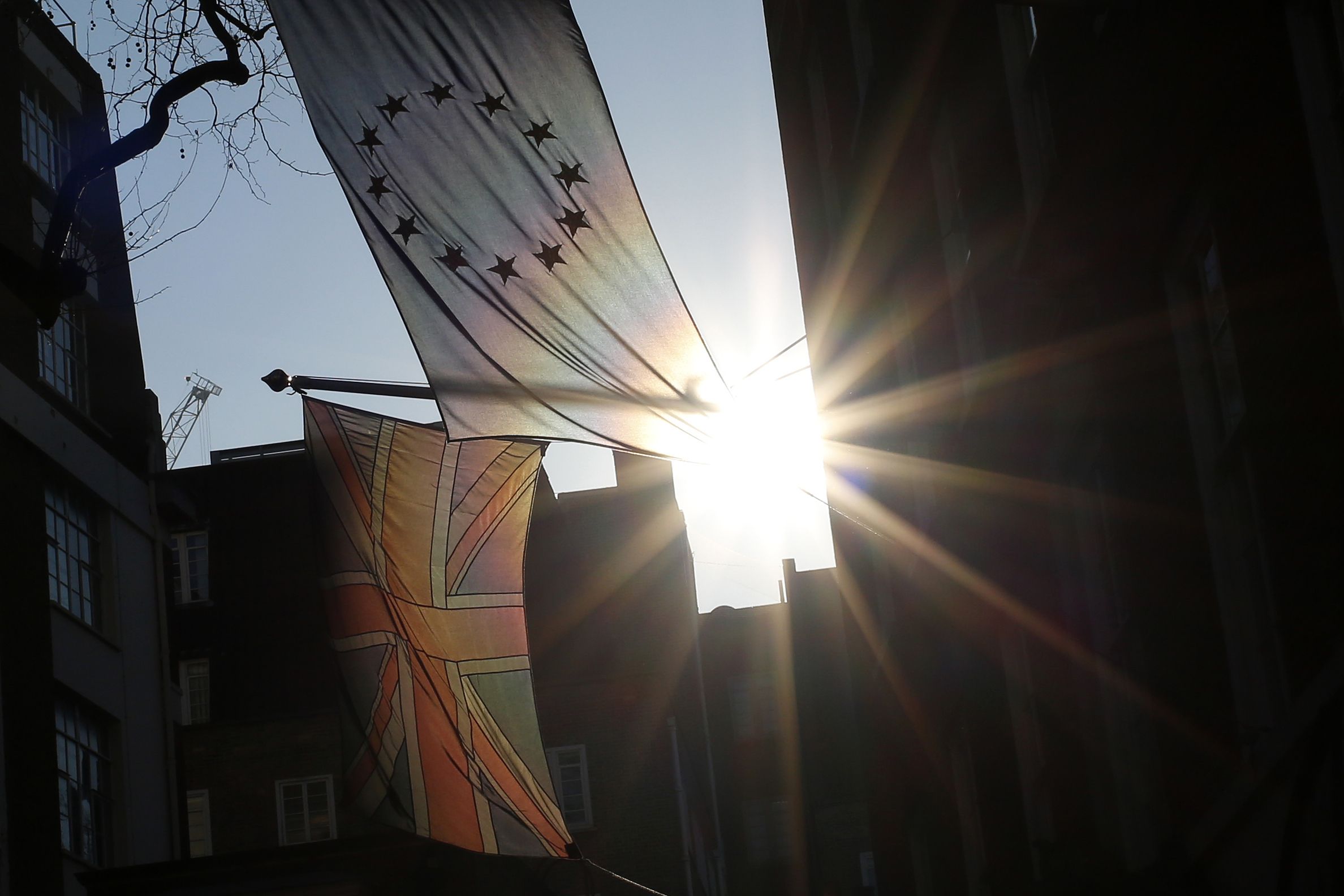 On Tuesday, at a packed out rally in Berlin, I joined activists, campaigners and politicians from across the continent who have come together as part of a pan-European movement pushing for a better European Union.
Among the proposals for this new movement, called Democracy in Europe by 2025 (DiEM25), are clear demands to make the processes of the EU more transparent and democratic.
The appetite for change is undeniable. After years of austerity in Europe, with a mounting refugee crisis and decisions about our shared future all too often being taken behind closed doors in Brussels, people are increasingly anxious about what's going on.
Some, notably British right-wingers UKIP and their allies across Europe, want to harness the power of people's frustrations to begin the process of dismantling the European Union. Their message is as simple as it is deceiving: leave the EU and the shared problems we face will fade away.
But it's not only those on the right of the political spectrum who are angry at the way Europe is run. I'm often asked by people on the left how I can support Britain's membership ahead of our forthcoming referendum when Brussels is negotiating the damaging trade deal TTIP or after the EU imposed cruel austerity on Greece.
Of course the EU isn't perfect—and clearly needs reforms. The austerity inflicted on Greece—and the harm it's caused—reflects the current political trend among European governments at the top table in Brussels. The same is true for TTIP. It is right-wing governments, like the U.K.'s own, which are pushing it through—and if Britain were to go it alone we can be sure that the Conservative Party would look to sign ever more bilateral trade deals with exactly the same toxic terms.
Though the prospect of leaving the EU fills me with dread, the idea that things could stay as they are isn't enticing either. That's why the cross-European campaign that began yesterday in Berlin is so important.
Important meetings like the EU Council should be open to the public through livestreaming—rebalancing the power in Brussels so that elected politicians in the European Parliament have sway over unelected Commissioners, and not the other way round. It also means further clamping down on corporate lobbyists—something that the EU has already begun and the British government could learn from. As former Greek finance minister Yanis Varoufakis said on Tuesday the movement will "shake Europe—gently, compassionately, but firmly."
We shouldn't just be thinking about righting the wrongs in the EU's institutions—we should be using Britain's membership referendum to imagine bold policies that would make all of our lives better across this continent. Ideas being put forward include a Europe-wide minimum wage (set differently for each country but ensuring that everyone earns enough to get by on where they live) and a European Green New Deal, which would re-regulate the financial industry and channel resources into green investment to fund renewable energies, energy efficiency and related research, innovation, education and training.
Ultimately many of the crises we face, from climate change, to the plight of refugees and a rotten financial system, don't respect national borders and isolationism offers no solution. By working with our neighbors we have a chance to rise to the challenges of the 21 st century.
It's this vision of a better Europe that's also bringing together refugees, environmentalists, academics, students and politicians tonight to launch a different campaign: Another Europe is Possible. We want the U.K. to stay in Europe but we also want radical change. Our demands are varied, and the reforms we want will take time. But our core belief, that we're better off working together, is resolute. The time has come to take back the EU referendum debate from the men in grey suits.
A few spaces are still left at tonight's launch, you can sign up here.
Caroline Lucas is an MP for the U.K.'s Green Party