Carolyn Maloney to Subpoena Major Oil Companies in Climate Disinformation Investigation
Chair Representative of the House Committee on Oversight and Reform, Carolyn Maloney, announced on Thursday that she plans to subpoena major oil companies in the investigation concerning the fossil fuel industry's climate disinformation campaign.
ExxonMobil, BP, Chevron, Shell, and the American Petroleum Institute (API) will be subpoenaed for key documents they have refused to provide in the committee's investigation, according to Maloney's announcement.
A spokesperson from Chevron told Newsweek on Thursday that the company has been working "diligently to collect and produce the documents the committee requested."
The announcement comes after the committee held a hearing on Thursday to ask the world's largest oil companies about their alleged efforts to spread disinformation about the role of fossil fuels in causing global warming.
The hearing included the CEO and presidents of American oil companies ExxonMobil and Chevron and European-based companies BP and Shell.
Memos obtained from companies like ExxonMobil and Royal Dutch Shell showed that oil firms have possessed scientific knowledge of the impact of fossil fuel emissions since the 1980s. However, companies allegedly promoted disinformation around the impact that their products had on climate through lobbying campaigns and secretly funded studies that aimed to undermine data affirming climate change.
During the hearing, the companies reportedly diverted from questions asked about their role in the disinformation campaign.
Democratic Congressman Ro Khanna of California, who chairs the House Subcommittee on the Environment, asked Chevron CEO Michael Wirth about whether the company would decrease its production the way European-based BP and Shell committed to do so.
Wirth diverted from the question and answered: "I'm very proud of our company and what we do."
Similarly, Exxon's CEO Darren Woods said in response to the same question: "We're committing to lowering our emissions."
API, a nonprofit lobbying organization for the oil industry, also attended the hearing. A number of reports showed that the nonprofit had a role in pushing for anti-climate measures on behalf of U.S. oil companies. One of those measures included a campaign against electric vehicles.
During the hearing, Khanna asked Shell's president Gretchen Watkins whether she would agree to tell API President Mike Sommers to halt the agency's campaign against electric vehicles. Watkins responded by saying "There are several places where we are not fully aligned with the API."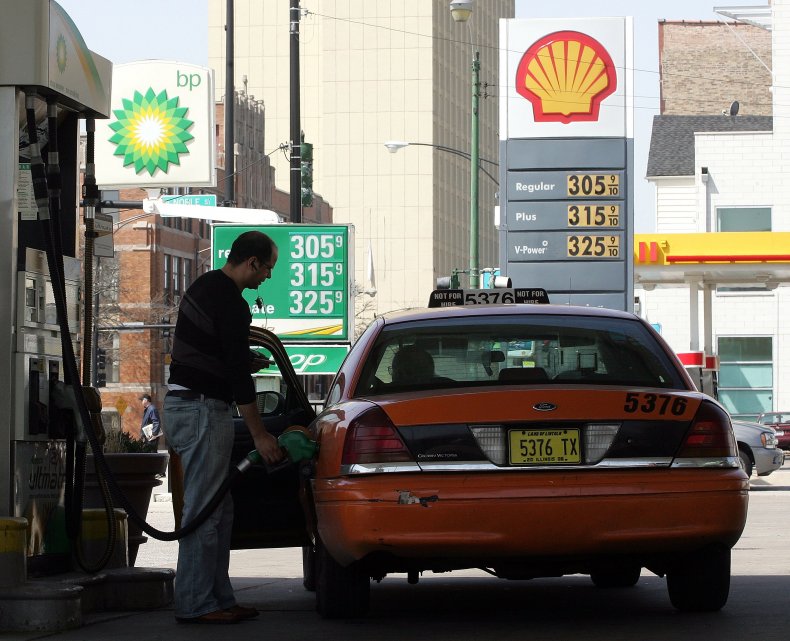 Meanwhile, the CEOs of BP, Exxon, and Chevron remained silent when they were asked whether they would leave API if the agency continued to lobby against electric vehicles.
"Here's what's so frustrating, because I really don't think you're as bad as the CEOs of the past. I don't think you have [had] tough jobs since you got there. You got a horrible record on stuff," Khanna said. "I don't believe you purposely want to be out there spreading climate disinformation, but you're funding these groups."
Newsweek reached out to the committee, ExxonMobil, BP, Shell, and the API for comment.
Updated 10/28/2021, 6:34 p.m. ET: This story has been updated with a comment from Chevron.