Moving Company Employee Walks 20 Miles to First Day of Work, Receives a Free Car
A college student who walked 20 miles to his first day on the job with a moving company kicked off this workweek with a new car, a personal gift from the owner of the company, on Monday.
Birmingham, Alabama, college student Walter Carr got a 2014 Ford Escape from Luke Marklin, CEO of Bellhops moving company, after walking to work for four hours in the dark after his car broke down. Carr was scheduled to help Jenny Hayden Lamey and her family move from Pelham, Alabama, on Saturday. He reached out to friends for a ride, but all of them were unavailable to help.
"I love making people's lives less stressful, and this company spoke to me. I didn't want the company to think I was making excuses.... I won't be calling in sick unless I am actually sick." Carr told Newsweek on his new car phone.
Carr's other option would have been a minivan, but Marklin told Newsweek, "We didn't think he'd like the minivan."
In a video reveal shared on Bellhop's Twitter, Carr was initially struck with disbelief. "Seriously?" Carr asked Marklin.
"It served my family and I really well," said Marklin as he opened the door for Carr. "I think it will serve yours."
Marklin said he chose to give Carr the Ford because he felt "the determination he showed is everything we're [Bellhops is] about. We are changing an industry that's known for letting customers down."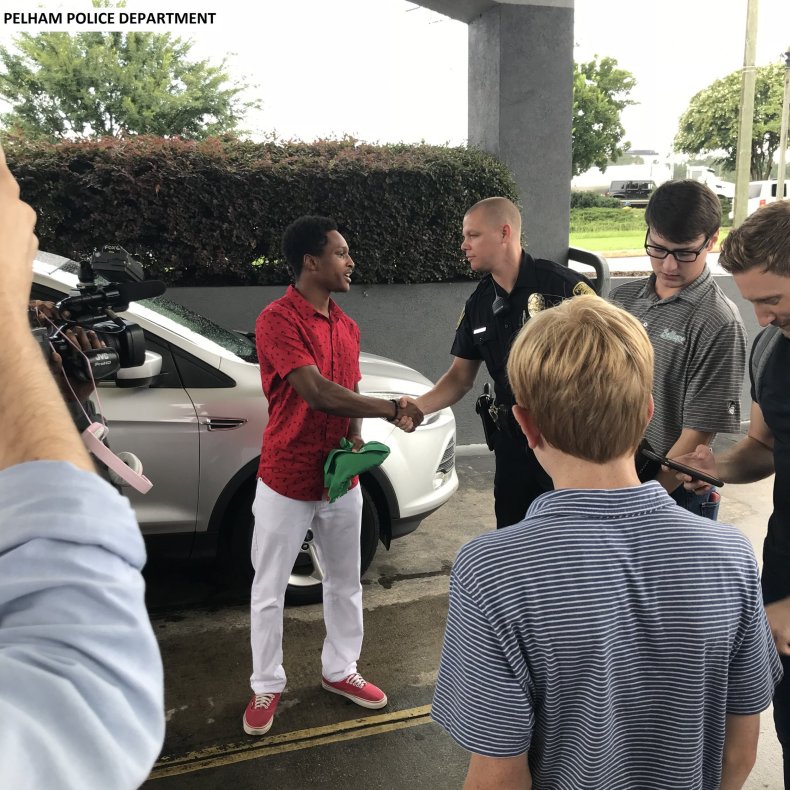 Carr was four hours into a seven-hour walk when Pelham police officers stopped him at approximately 3 a.m. Pelham Police Department patrol officer Mark Knighten, who stopped Carr, told Newsweek, "Anybody walking that late in the night is kind of suspicious, but we lit up when we heard his story."
"Within a minute of talking to him, I knew he was special," said Knighten. "The way he talked, he didn't ask for a handout. I don't think I would walk 20 to 30 miles to a job, and he's been through a lot." Carr moved from New Orleans in 2005 after his home was destroyed by Hurricane Katrina.
Another officer drove Carr to the Lamey residence, ensuring he arrived about an hour and a half earlier than planned to work. In a Facebook post, Lamey said Carr began to help her and her husband move upon arrival.
When the police officer showed up at Lamey's door, she was nervous at first. But the officer explained the situation. "I've never been in a situation like that.... I excused myself from the room, and cried a couple of times," Lamey told Newsweek.
After the move, Lamey shared a GoFundMe page made by Bellhops to help Carr deal with the cost of repairs to his 2003 Nissan Altima. The fund, which aimed to reach $2,000, stopped accepting donations after 224 people raised $8,446. Knighten said one or two of the officers in his department made donations.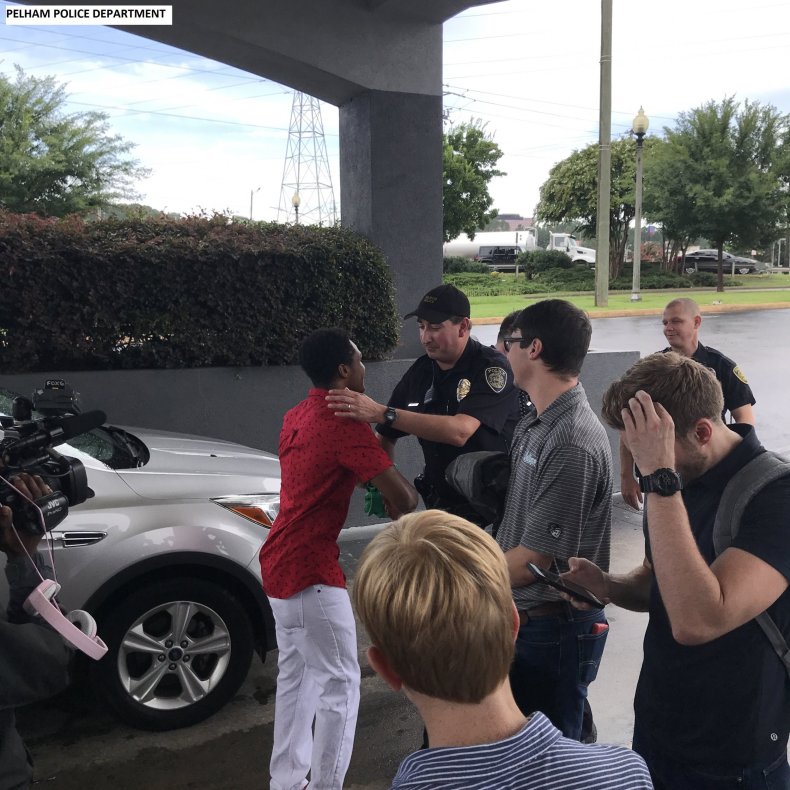 "I'm going to save it to help my family, pay for college, maybe help some kids," said Carr when he heard from Newsweek the campaign had doubled. "The friendly atmosphere in Pelham blew my mind."