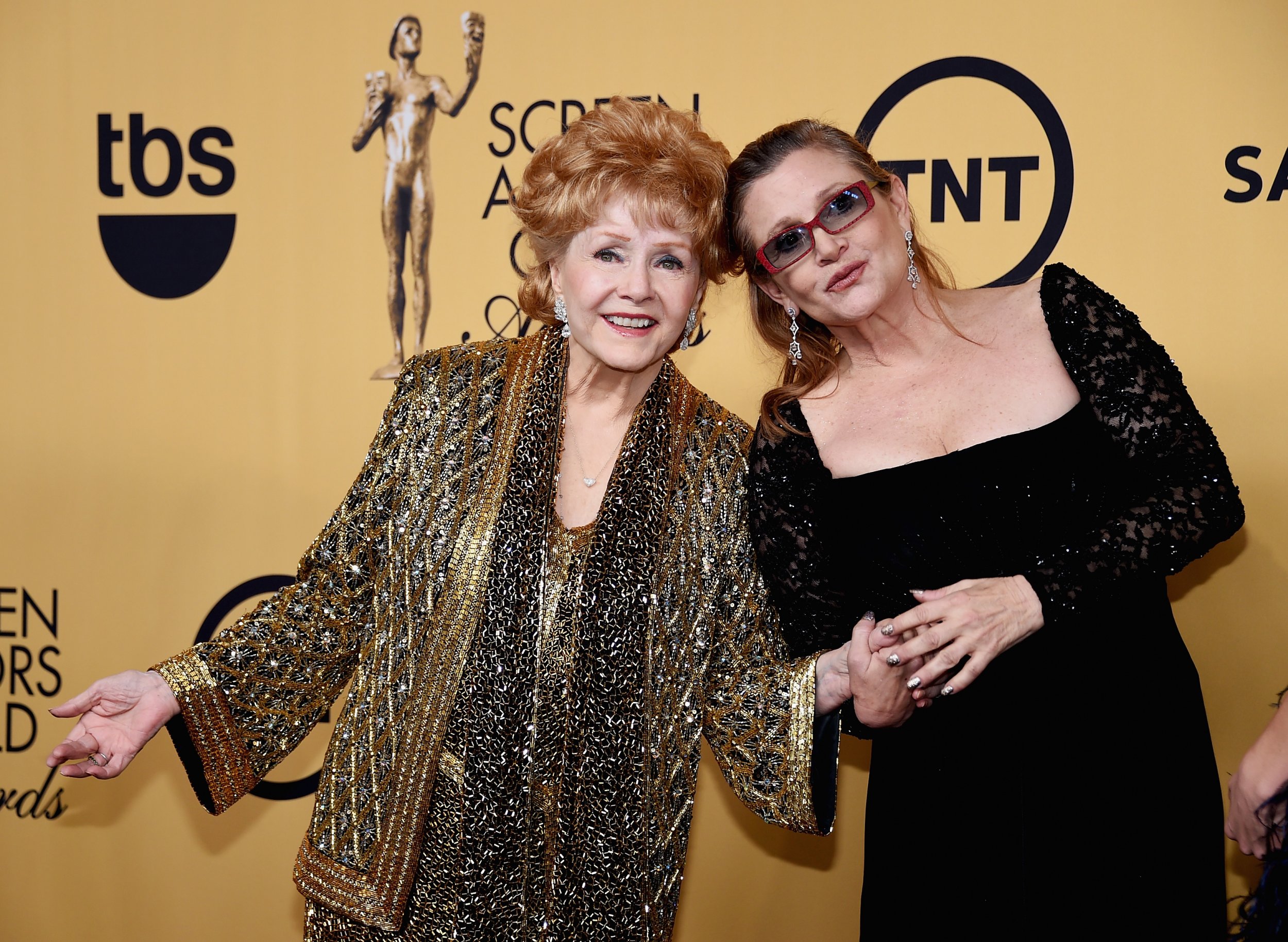 Carrie Fisher and Debbie Reynolds will reportedly be laid to rest Thursday.
A private memorial for the mother-and-daughter actresses, who died a day apart last week, is expected to be held in Beverly Hills, according to The Hollywood Reporter.
"I'm not sure what they're calling it­—a funeral or a wake­—but it will be Thursday at the house," one attendee told the publication. "It will be exactly what they both wanted, to be together."
Star Wars star Fisher died at the age of 60 on December 27, four days after suffering a heart attack on a flight from London to Los Angeles. Singin' in the Rain actor Reynolds, who was 84, died following a suspected stroke on December 28.
Reynolds' son Todd Fisher told ABC News that the family is taking some solace in the belief that Reynolds and Fisher are now together.
"We're broken-hearted, those of us that are left behind," he told ABC News. "We also are happy that they're together. It's horrible, it's beautiful, it's magical they are together, it's beyond words, it's beyond understanding."
Fisher's daughter, actor Billie Lourd, spoke for the first time about the deaths of her mother and grandmother Monday.
She wrote: "There are no words to express how much I will miss my Abadaba and my one and only Momby. Your love and support means the world to me."